CD Review :: Ken Hirai - THE STILL LIFE

CD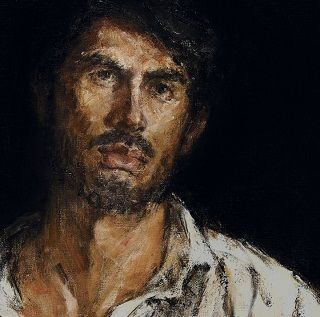 CD + DVD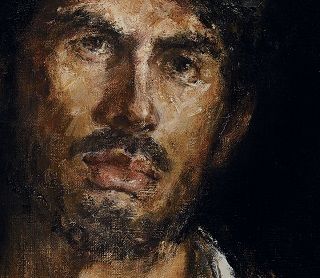 1) Plus One
2) Mahoutte Itte Ii Kana ?
3) Kokuhaku  
4) Kawaii no Youkai
5) Kikyo ga Oka
6) Missionary
7) Soredemo Shitai
8) Kyoi no Bonsai
9) Kimi no Kodou wa Kimi ni Shika Narasenai
10) ON AIR
11) Onnaji Samishisa
12) Grotesque Feat Namie Amuro
13) TIME
14) Sorede Ii na
THE STILL LIFE is Ken Hirai's 9th album & it was released on 6th July .
Ken's last original album release was 2011's JAPANESE SINGER . In THE STILL LIFE , there're a total of 14 songs & all lyrics were written by Ken .
6 singles (inclusive of 2 double A-side) & a B-side are included in THE STILL LIFE . In addition , videos were made for 2 tracks Kikyo ga Oka & ON AIR .
Kicking things off in THE STILL LIFE is Plus One which's the 1st A-side of Ken's 39th single Plus One / TIME .
Plus One was used to promote TV Asahi's Good Partner Muteki no Bengoshi drama . It's described as a love song that Ken wrote while picturing various relationships that men and woman cannot express in words .
Mahoutte Itte Ii Kana ? is Ken's 40th single & this was the most recent single release prior to the release of THE STILL LIFE .
This single song was used in Panasonic's LUMIX 4K WORLD camera ads , starring actress Ayase Haruka & also in the ads of Panasonic Lumix GX7MK2 which both Ken + Ayase both appeared together .
Kokuhaku is Ken's 35th single & this's the oldest single song included in THE STILL LIFE .
A ballad song produced by Tokyo Jihen's Seiji Kameda , Kokuhaku was selected to be used as the theme song for TV Asashi's drama W no Higeki which stars actress Takei Emi . This drama is based on a mystery novel by Natsuki Shizuko that was adapted into a film back in 1984 .
Regarding the song , Ken commented , "I made it with the themes 'absolute darkness' & 'overwhelming despair' , things that everyone holds somewhere in their hearts ." He continued , "Honestly , I've wrote a lot of songs , but this was the 1st song where I felt pain ."
Kawaii no Youkai is the 1st album track & the song is only ok for my liking . It's cute though nonetheless but I think it wasn't meant to be taken seriously .
Kikyo ga Oka is the 1st B-side in Ken's 36th single Grotesque .
This song was used in the ads for Misawa Homes . Kikyo ga Oka was written specially for the ad & it perfectly suits Misawa Home's concept of "a home where we can grow up with the family" .
In this case , Kikyo ga Oka is described as a number that has warm-hearted lyrics & melody .
Missionary is the 2nd album track & it was used in the ads of TOYO TIRES .
Out of the new album material available , Missionary is the most serious sounding with it being an emotional no. .
Soredemo Shitai is the 1st A-side of Ken's 37th single Soredemo Shitai / Onnaji Samishisa .
This song was used as the ending theme track for NTV's Tokui to Goto to Uruwashi no SHELLY ga Konya Kurabete Mimashita .
A fun Indian-style dance song that showcases a very different side of Ken , with it having a distinctly Indian feel . Ken says that he was inspired by Bollywood films & also that he mentioned that he has been mistaken as an Indian by Indians residing in Japan .
Kyoi no Bonsai is the 3rd album track . While it's the shortest track in the album , it's also my least favourite song as this track proves that for some odd surprising reason , Ken can't handle the Rock genre well .
Kimi no Kodou wa Kimi ni Shika Narasenai is Ken's 38th single . A medium-tempo ballad , it was used as the theme song for TBS's Naporeon no Mura .
Ken's remarks on Kimi no Kodou wa Kimi ni Shika Narasenai , "I wrote this song especially for Naporeon no Mura . Lately , my songs have been dark , but this drama contains Napoleon in the title & is about never giving up . I pulled my passion out of my heart & wrote this song . It's unlike any of my recent songs . "
Tokyo Jihen's Kameda Seiji produced Kimi no Kodou wa Kimi ni Shika Narasenai in which it was described as having a powerful & beautiful sound that captures the spirit of Naporeon no Mura with it complimenting Ken's soulful voice .
ON AIR was used as FM Mie's 30th anniversary song & a video was made for the song .
Compared with other tracks in THE STILL LIFE , ON AIR is a full on pop song & the video accompanying it is really cute .
Onnaji Samishisa is the 2nd A-side of Ken's 37th single Soredemo Shitai / Onnaji Samishisa .
This song was used as the theme no. for the NHK drama Sayonara Watashi & despite it being a double A-side , a video wasn't made for Onnaji Samishisa .
Grotesque is Ken's 36th single & it features Namie Amuro , making this 1st time Ken's single features a collaboration .
This collaboration features powerful dark lyrics about the negative feelings lurking in the depths of human soul . Written by Ken , Grotesque is a dance song with a strong beat & a catchy melody that will get listeners singing + dancing along at the same time .
Ken shares , "It's a fight song for all the people struggling out there ." He continues , "We try to cover the real intentions behind the polite fiction of human interaction" .
Namie commented , "For Ken whom want to work with me in his 1st collaboration is a huge honour . Through representing a woman's view point as well I believe the song will strike a chord with people."
TIME is the 2nd A-side of Ken's 39th single Plus One / TIME .
Used as Ise Shima Summit Cheer Song . Ken was appointed as an artist for the G7 JAPAN 2016 Ise-Shima Summit in Feb & despite being just like Onnaji Samishisa , no music video was made for TIME .
Concluding THE STILL LIFE is the album final track which's Sorede Ii na . This soothing mid tempo track is a good way to wrap things up in the new album .
Fresh off 2 months of consecutive single releases , Ken Hirai now presents his 1st album in 5 years. Packed with 14 tracks , THE STILL LIFE collects the singer's many hit singles over the last few years including drama theme songs Kokuhaku , Onnaji Samishisa , Kimi no Kodou wa Kimi ni Shika Narasenai , Plus One , his collaboration with Namie Amuro , Grotesque & the most recent Mahoutte Itte Ii Kana ? .
Knowing that it has been 5 years since JAPANESE SINGER was released is daunting but before that , it felt like forever that Ken hasn't release a new album so for THE STILL LIFE to finally see the light in getting release , it's a relief .
Already before THE STILL LIFE was announced , I lowered my expectations slightly as I already know upfront that there wouldn't be that much new material in Ken's new album as the album structure is quite similar to his 7th album FAKIN' POP .
But aside from that , it's evident that the new material in THE STILL LIFE is considerably overshadowed by the singles which in a way I don't mind as I like all the single songs unlike JAPANESE SINGER .
Hopefully I wouldn't need to wait for another 5 years for Ken to release a new album but with this release , Ken shows why he's still 1 of the most prominent established male solo artistes in the industry .