CD Review :: Koda Kumi - JAPONESQUE

CD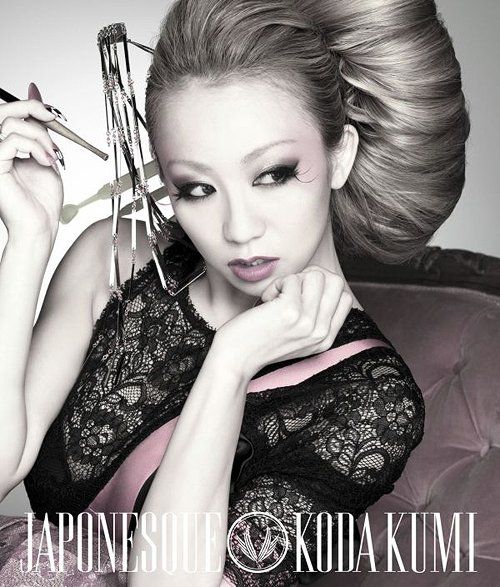 CD Limited + B4 sized 32 page photobook + 2012 organiser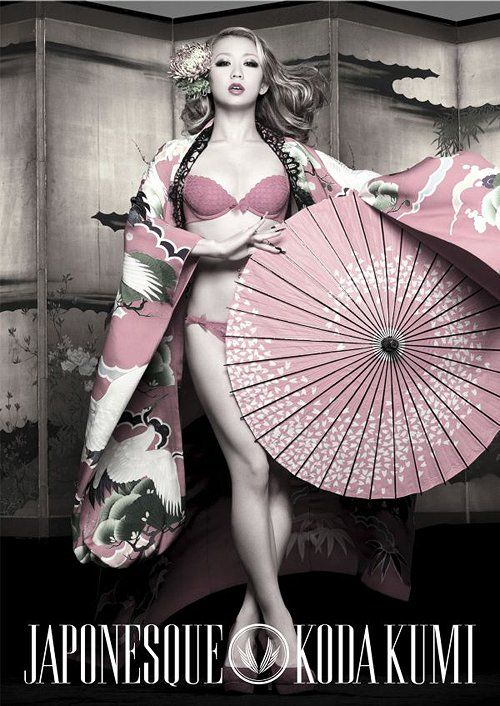 CD + DVD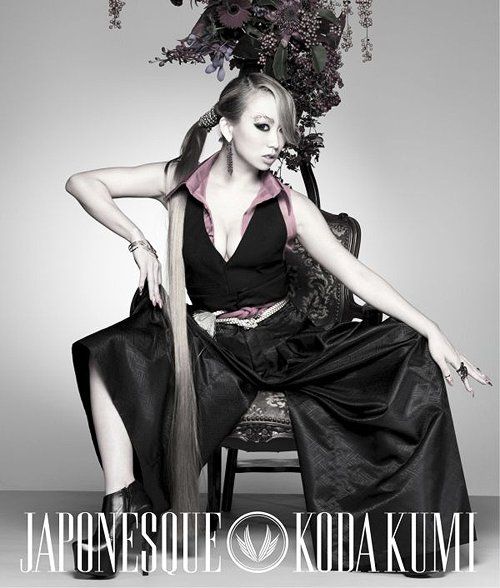 CD + 2DVDs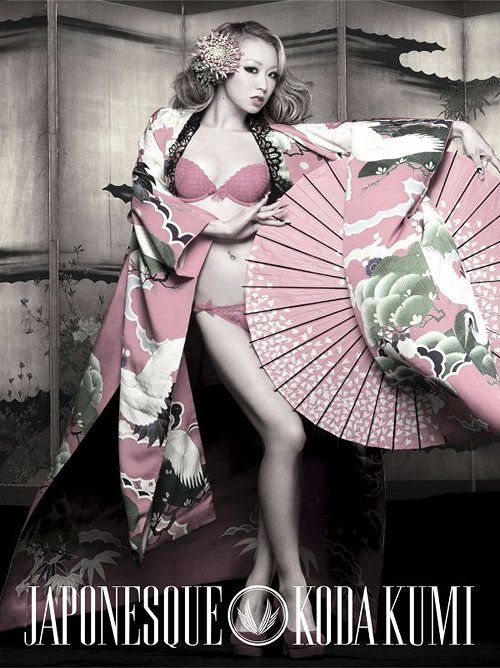 1) Introduction ~JAPONESQUE~
2) So Nice Feat Mr.Blistah
3) Boom Boom Boys
4) V.I.P. Feat T-Pain (Album Version)
5) Slow Feat Omarion
6) Brave
7) Everyday
8) IN THE AIR
9) You are not alone (Acoustic Version)
10) Interlude ~JAPONESQUE~
11) ESCALATE
12) Love Me Back
13) No Man's Land
14) Ai wo Tomenaide (Don't Stop The Love)
15) KO-SO-KO-SO
16) Lay Down
17) Love Technique
18) Poppin' love cocktail Feat TEEDA
19) All for you


JAPONESQUE is Koda Kumi's 10th album & this was released a few days ago on 25th Jan .
The original release date for Koda's latest album offering was supposed to be 1st Feb but it has since been pushed up to a week later than expected .
3 singles are included in the album & all the 4 tracks from Koda's 50th single 4 TIMES are included in JAPONESQUE which was released about 11 months + since Koda's previous album Dejavu .
Just like her 6th album Kingdom , all album tracks in JAPONESQUE get music videos with the exception of the introduction & interlude .
After a lush sounding Introduction ~JAPONESQUE~ , Koda jumps straight into the 1st album track which's titled So Nice .
So Nice is 1 of 4 collaborations found in JAPONESQUE & in So Nice , Koda teamed up with a familiar personnel that she used to work before in her career ie. Mr.Blistah .
Rapper Mr.Blistah provided the rap vocals in Koda's 25th single Candy & after close to a 6 years gap , both of them finally reunite to work on So Nice together .
So perhaps it's not surprising that I immediately viewed So Nice as a sequel to Candy & it's evident that both tracks have a very strong Egyptian feeling attached but with that said , So Nice is well really nice & thankfully , Mr.Blistah's rap vocals is not as gritty as what I've heard before in Candy .
Boom Boom Boys is the 2nd album track & this takes on a more club banging sound with rock beats thrown in .
This's actually the 1st album song I've heard from JAPONESQUE . I didn't like it that much in the beginning as the quality I've heard for Boom Boom Boys was quite low quality but now I've grown to like it a fair deal .
The next 2 tracks in the album features collaborations side by side together .
V.I.P. is 1 of the 4 songs found in Koda's 50th single 4 TIMES & in here , it features rapping done by T-Pain .
There's not much difference between the single & album take of V.I.P. , as everything's basically the same except with the inclusion of T-Pain's rap vocals .
As a result , I find this a bit un-necessary for T-Pain to be featured in the song . It would have been a different case should V.I.P. had a different melody hook attached to it .
Slow follows after the album take of V.I.P. & in here , Koda collaborates with US R&B singer/rapper Omarion who used to be in the now disbanded group B2K .
I really like Slow the very moment I 1st heard it & as despite the title , Slow is actually well not a slow no. but rather this's a rather mid tempo if not smooth sounding track .
I thought both their vocals might clash but the harmonisation of both Koda's vocals & Omarion's rap vocals work really well , making Slow a very memorable track worth listening to it over & over again .
Brave follows after Slow & in here , Brave is the 1st album ballad no. .
Koda's ballads tend to be either hit or miss but thankfully , Brave falls in the hit department .
It's very easy to compare Brave with previous ballads Koda has in her discography but I suppose Brave sounds like Ai no Uta (Love Song) to me to a certain extent . Also , the amount of emotions Koda poured into Brave is evident as well .
The next album track after Brave is titled Everyday & it seems that in each Koda album , there will be a cutesy song or 2 which I guess it applies for Everyday .
To me , Everyday sounds a bit like a much more cheery poppier version of Kingdom's Himitsu (Secret) but with that said , Everyday is 1 of those songs that will no doubt put a smile on a person's face when he/she listens to it .
IN THE AIR is 1 of the 4 songs included in Koda's 50th single 4 TIMES . The song was used as the theme no. for BEE TV's Rabusupotto ~Koi ga Minoru Basho~ .
Honestly before the tracklist for JAPONESQUE was released , I was hoping that IN THE AIR will make the cut on the album because IN THE AIR is something I extremely adore & I'm very glad all the tracks in 4 TIMES did so & that applies for IN THE AIR as well .
You are not alone was originally found as the B-side no. in Koda's 51th single Ai wo Tomenaide & in here , it has been given an acoustic take .
Lyrically , You are not alone is an encouragement song that was written after the March 11th earthquake/tsunami & despite it being a B-side , it also gets a music video just like Ai wo Tomenaide .
Naturally the music video for both the single & album takes of You are not alone are different but with that said , I really liked the original take of the song & giving it an acoustic makeover just makes things even more enjoyable for me to listen .
After Interlude ~JAPONESQUE~ , comes the next album track which's titled ESCALATE .
With a title like ESCALATE , naturally it bound to be a hot club banging track & I already like the preview for ESCALATE before I heard the full version of the song & when that came on , it didn't surprise me that I like it .
Love Me Back is Koda's 52nd single , which's her most recent release prior to the release of JAPONESQUE .
This single was used as the opening theme song for the drama Nazotoki wa Dinner no Ato de , starring ARASHI's Sakurai Sho & Kitagawa Keiko .
Like it or not , Koda's ero kawaii side is something that she does best & the same thing applies to the sexually suggestive Love Me Back .
No Man's Land follows after Love Me Back & to me , No Man's Land is probably 1 of the album's standout tracks as this's a music style that Koda never does before .
It's easy to compare No Man's Land with her past rock tinged no.s such as Can We Go Back & also Ningyo Hime (Mermaid Princess) but something about No Man's Land makes it a class of its own & it's great the video brought the song up to even greater heights .
Ai wo Tomenaide (Do Not Stop The Love) is Koda's 51st single & this was used as the theme song for the movie Second Virgin .
Out of the singles included in JAPONESQUE , Ai wo Tomenaide is probably my least fave as it's a known fact that Koda's ballads can either be in the hit or miss department .
In the case of Ai wo Tomenaide , it's 1 of those songs that I'm sitting on a fence . One day I like it , the next I wouldn't so I leave it as it's .
KO-SO-KO-SO is 1 of 4 songs found in Koda's 50th single 4 TIMES & this was used as the theme song for Nihon TV's Dorama -Piece Vote- .
The transition from Ai wo Tomenaide to KO-SO-KO-SO is pretty weird to say the least but to say that KO-SO-KO-SO is downright raunchy , that's an understatement , especially since the video for this song got banned due to its nature & content which's understood as KO-SO-KO-SO is not something for the faint hearted to listen , lyrically speaking .
Lay Down is the next album track & this's another very memorable upbeat song which's perfect to spin in a club .
Unlike the other album tracks that have a party vibe , Lay Down stood out in the sense that it has a much more stronger R&B flavour but with that said , this's something I like so I have no complaints about it .
With a rather amusing song which's titled Love Technique , it can be easily forgiven that this might be something erotic sounding coming from Koda but in actual fact , Love Technique is a cutesy no. just like Everyday .
Unlike Everyday , Love Technique takes on a much more video game inspired like music route & the video to accompany the song is downright funny but I suppose Koda wanted to show that in pretty much every album of hers , there will be a song or 2 that has a non serious vibe & I believe that's what she was trying to aim for with regards to Love Technique .
Poppin'love cocktail is the last A-side no. included in JAPONESQUE & it's also 1 of 4 songs included in Koda's 50th single 4 TIMES .
This no. features rapper TEEDA & it was used in the TV ads for H.I.S .
It can be unofficially considered that Poppin'love cocktail serves as the main promo track for 4 TIMES & even though it has been somewhat over promoted , this's something I can never get tired of as this no. screams out fun fun & more fun .
All for you is the final track before things are concluded in JAPONESQUE & this's basically simplicity at its best because this song is a very raw sounding track .
The video for All for you also paints this picture as All for you is a very nice understated acoustic no. & I don't know if I'm correct but I suspect this song was recorded on a 1 take basis which makes things even more raw .
All for you is the perfect song to silence Koda's critics that she can't sing but in reality , she can which I suppose this serves the purpose for All for you very well & I'm glad she incorporated such a no. like this before wrapping things up in JAPONESQUE .
Sexy diva Koda Kumi does what she does best in her ravishing 10th album JAPONESQUE . The highly anticipated album comes with a whopping 19 tracks , including her singles Love Me Back , Ai wo Tomenaide , all four songs from 4 TIMES & an acoustic version of You are not alone .
Judging from the number of rave reviews I've read about JAPONESQUE on the net , it's easy to see why & I honestly can say that I never have truly enjoyed such a versatile album coming from Koda in a very long time .
It's not that her previous albums weren't good but something about JAPONESQUE just put the rest of her records to shame & the sheer number of versatile music styles she displayed in her latest album is evident .
The singles that're included in JAPONESQUE are already pretty good but it's the album tracks that managed to carry the whole album to the next level . I was initally concerned if JAPONESQUE was going to be another Kingdom part 2 but thankfully , my fears were dispelled once I've listened to JAPONESQUE .
Reaching a 10th album milestone is no joke but I'm very happy that Koda was able to pull off such an enjoyable versatile album which proves that she's able to tackle pretty much every music style out there & this prevents her from being pigeon hole & stuck in a music rut .
All in all , JAPONESQUE is really a very solid album from the start til end & it's a highly recomended record to check out for the month of Jan .
It's an accomplishment to release 10 albums in Koda Kumi's music career & she celebrates this feat with style in the form of JAPONESQUE .