CD Review :: Hilcrhyme - LIKE A NOVEL

CD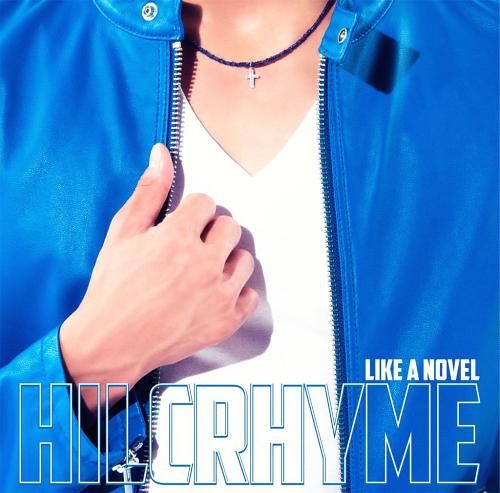 CD + DVD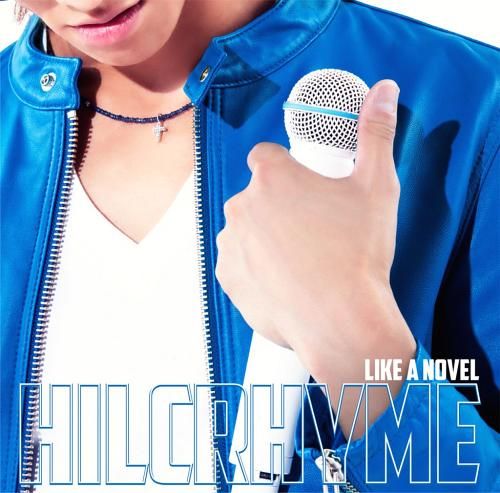 1) LIKE A NOVEL -prologue-
2) NOISE
3) Kaleidoscope
4) Running
5) Hotaru (Firefly)
6) STAY ALIVE
7) Fake City -Instrumental-
8) Yoru no Oto (Sound Night)
9) Wagamama
10) Jigsaw Puzzle
11) LIFE IS GOOD
LIKE A NOVEL is Hilcrhyme's 4th album & it was released on 28th Nov .
The duo's brand new album comes about 11 months + since the release of their previous album RISING . LIKE A NOVEL includes 3 singles & a B-side in which the tracklist has a total of 11 songs .
After the introduction instrumental piece LIKE A NOVEL -prologue- , the album dives straight away to the 1st album track NOISE which both tracks go in synch with each other well .
As for NOISE , it's an interesting mix of Rap & Rock with quite a heavy electric guitar backing but it's something nice to keep things afloat .
Kaleidoscope is Hilcrhyme's 12th single & this was released 3 weeks before LIKE A NOVEL . Unlike the duo's previous singles , no music video was made for Kaleidoscope , making things unusual in this sense .
I remembered when I wrote my opinion on Kaleidoscope , I did said that I do not find it as good as the other singles included in LIKE A NOVEL .
At least now I'm able to recall how Kaleidoscope sounds like but still , my opinion towards it is still the same as I feel that there're better singles that the guys released before that're better if not stronger .
Running is the 2nd album track & as the title suggests , it's a fun song . The fact that it's upbeat does gave me the feeling of wanting to run which I think it's what the song managed to accomplish as per say .
Hotaru (Firefly) is Hilcrhyme's 10th single & to me out of the 3 singles included in LIKE A NOVEL , Hotaru is definitely my fave . Something about this song just makes it very enduring & I like just how honest/raw this heartwarming ballad sounds even up to now .
STAY ALIVE is the 3rd album track & I thought it was going to be a cover track but turns out it's an original song .
For this song , STAY ALIVE has a strong opening that's backed up with quite heavily emphasised beats & it's 1 of those songs that brings in quite a lot of angst in the mix as well .
After Fake City -Instrumental- , in comes Yoru no Oto (Sound Night) which's the 2nd last album track & for this , Yoru no Oto has a pretty piano backing in its melody .
On the other hand , the last album track Wagamama has more hip hop influences unlike the other album tracks & it's also unique in the sense that in the later 1/2 of the song , you're able to hear vocalist/rapper TOC rap raw as it's & he even threw in a little beatboxing in the mix too .
Jigsaw Puzzle is Hilcrhyme's 11th single & it's the last single included in LIKE A NOVEL .
Despite Jigsaw Puzzle being barely released 3 months ago , I still like this track & it does sound like Loose Leaf to a certain extent since both songs have that positive affirmation vibes which each song give off which I think it's great .
LIFE IS GOOD originally serves as the B-side no. in the duo's 10th single Hotaru & in here , it serves as the last song in LIKE A NOVEL .
I feel that what Hotaru offered on whole is awesome & LIFE IS GOOD is a great track that plays a good contrast against Hotaru so naturally when I found out this song was going to be included in the album , I was really happy about it as it definitely deserves so , let alone in concluding LIKE A NOVEL as it's .
2012 definitely is Hilcrhyme's most productive year to date in that this talented duo released 3 singles , their 1st best album & now their latest 4th album offering LIKE A NOVEL .
I honestly wasn't expecting them to release a new album this year especially after they released their 1st best album Best of Hilcrhyme in 25th April but somehow or another , I kinda had the feeling it will happen from the fast paced rate they released 3 singles after Best of Hilcrhyme .
LIKE A NOVEL is probably their most compact album to date as the whole record is under 40 mins long & it has the least amount of new material unlike their other albums but still , it didn't stop me from enjoying it as much as possible .
And it looks like the duo is not slowing down either as their 13th single Sosoka (Likely Send Song) will be released next month on 23rd Jan .