CD Review :: Hilcrhyme - SIDE BY SIDE

CD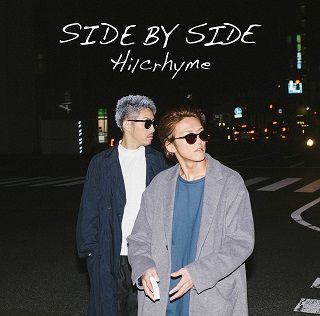 CD + DVD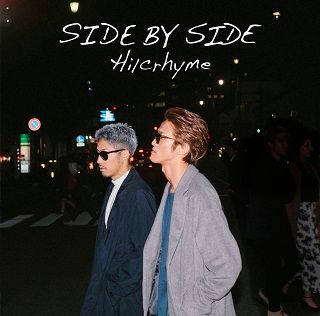 1) VESPER
2) Parallel・World
3) HINOTORI
4) Ienai Ienai
5) Qusai Self
6) WARAE ~In The Mood~
7) DENDROBIUM -Instrumental-
8) Dress
9) Kodou -Magnificent Remix-
10) Sonomama
11) Little Samba ~Jounestu no Remix~
12) LUCIFER -Interlude-
13) Side By Side
SIDE BY SIDE is Hilcrhyme's 7th album & it was released last year/month on 7th Dec .
The duo's last album release was 2015's REVIVAL . In SIDE BY SIDE , singles Ienai Ienai , Parallel・World & WARAE ~In The Mood~ are included in the new album .
5 new songs are available in SIDE BY SIDE & also 1 B-side & 2 remix songs .
SIDE BY SIDE was released to celebrate Hilcrhyme's 10th anniversary in the business & it's their 1st release to have a fanclub version .
Kicking things off in SIDE BY SIDE is VESPER which's the 1st of 5 new album tracks . VESPER is quite a cool song that has a futuristic tone attached to it .
Parallel・World is Hilcrhyme's 19th single . This was used as the theme song for their 3D Hilcrhyme 10th Anniversary FILM 「PARALLEL WORLD」 .
Following almost the same music tone as Parallel・World is the 2nd album track HINOTORI . Both tracks back to back are quite angsty driven to a certain extent .
Ienai Ienai is Hilcrhyme's 18th single . This was used as the ending theme for the anime Jitsu wa Watashi wa & it's the 1st song that Hilcrhyme has provided to be used for an anime .
Qusai Self is the 3rd album track & unlike Parallel・World & HINOTORI , this's quite chilled out/laid back .
WARAE ~In The Mood~ is Hilcrhyme's 20th single . Described as a Jazz song , this no. was made with the theme "to laugh" .
Out of the 3 singles included in SIDE BY SIDE , I like WARAE ~In The Mood~ the most as it's completely different from what Hilcrhyme has tackled/released before . It's a pity that the single didn't do that well as the fun jovial side of the duo is seldom showcased until now .
After the instrumental piece DENDROBIUM -Instrumental- , it follows next with the 4th album track Dress . I'm ok with this song as I frankly don't find anything special about it .
Kodou -Magnificent Remix- is the 1st of 2 remixes found in SIDE BY SIDE . For this , it's a remix of Kodou , which's originally found as the 2nd B-side in Hilcrhyme's 6th single FLOWER BLOOM + track #5 in their 6th album REVIVAL .
I like the original take of Kodou but somehow for Kodou -Magnificent Remix- , I feel it doesn't add that much dimension to the track .
Sonomama is the B-side of Hilcrhyme's 20th single WARAE ~In The Mood~ . At that time when I reviewed the single , I wrote that I like Sonomama so as such , I don't mind that it's included in SIDE BY SIDE .
Little Samba ~Jounestu no Remix~ is the 2nd remix song in SIDE BY SIDE & for this , it's a remix of Little Samba ~Jounetsu no Kinyoubi~ which's the B-side found in their Hilcrhyme's debut single Jun'ya to Manami .
Little Samba ~Jounetsu no Kinyoubi~ is still 1 of my favourite Hilcrhyme B-sides & unlike Kodou -Magnificent Remix- , I enjoy Little Samba ~Jounestu no Remix~ significantly as this's a lot more upbeat & fun as compared to the original take of the song .
After a under 30 seconds LUCIFER -Interlude- , the album closes things off with Side By Side which's also the last new album track .
Just like the opening track VESPER , Side By Side also has a rather cool futuristic sound which's pretty fitting in concluding SIDE BY SIDE . Surprisingly , a video was made for Side By Side but it's not included in the DVD tracklist of the album .
Hilcrhyme celebrated their 10th anniversary last year & the beginning of 2017 saw the release of Hilcrhyme 10th Anniversary FILM PARALLEL WORLD DVD + Blu-ray .
While it's no doubt that Hilcrhyme has come a long way since their humble beginnings , I feel in recent times their albums have either been sloppy and/or not as good as their earlier album releases .
In the case for SIDE BY SIDE , even though it's a 13 tracks album , there're only 5 new songs in the record . I suspect due to lack of new material , interludes & 2 remixes are added in to fill in the gaps .
I've been a fan of Hilcrhyme's music for a really long time & I still think that their earlier album releases especially their debut album Recital is still tops . Subsequently along the way starting from their 5th album FIVE ZERO ONE , they lost their spark/footing .
I'm not sure if I plan to listen to their future albums but this's something I need to think about carefully as for now , they haven't lost their touch when comes to their singles , it's their albums that have falter for quite some time .
SIDE BY SIDE should have been released as a mini album as I generally like the single songs & album tracks . I really don't mind if Hilcrhyme remove the interludes & remixes . And since they haven't release a mini album before , they should have gone in that direction instead of trying to pump things up & release it as a full length album .