Fave Albums Releases For 2009
Oh this's it . My annual music blog segment where I will give the low down of my fave albums , singles & songs that were released in 2009 .
1st up will be albums & this year I will do it a bit differently from last year .
I wouldn't be writing those worst songs/singles/albums of the year type of crap since I don't like to write about such bitchy/negative stuff unlike some music blogs I know / came across , cough cough .
So anyway here goes !
Album Of 2009
BREAKERZ - FIGHTERZ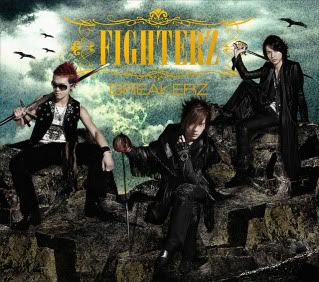 No surprises that a while back ago when I wrote up my album review pertaining to this extremely talented & very good looking (hello 3 hot guys in their 30's , what's there not to love ?! haha) jrock trio's latest 4th album release , I mentioned that this to me is the album of 2009 .
If you haven't been following their music journey from the beginning til now as compared to me , I would say that FIGHTERZ is so many more times way better than their last album release BIG BANG !
Better in the sense that it's more experimental , bolder & edgier .
Unlike BIG BANG ! where it was a full straight on rock affair , FIGHTERZ sees the guys taking experimental music routes & they experimented with pop , latin , synth , disco , acoustic , orchestra & mixing all these sounds with their signature trademark guitar sounds .
I'm happy to be a fan of the guys since almost the beginning of their formation & I was no doubt impressed with what I heard when comes to FIGHTERZ & so for that , FIGHTERZ gets my vote for album of 2009 !
Best Debut Album
Kuroki Meisa - hellcat
Despite being a mini album release , I was honestly surprised when I gave model/actress Kuroki Meisa's debut offering hellcat a listen .
She's not a singer by training so naturally I was quite skeptical but I was really impressed with hellcat .
Also , she co-composed 3 songs on there & even provided the lyrics for her debut single SHOCK -Unmei- alongside with composing/co-composing the A-side & the B-side Wasted .
I have known Kuroki as an actress initally since I saw her acted in One Pound Gospel with KAT-TUN's Kamenashi Kazuya so it took me quite a while to adjust my perception towards her .
Somemore the type of music/image she portrayed in hellcat & in One Pound Gospel are so different too LOL
Anyway , sure there're people out there who said that she can't sing & what's not but I think she rocks & she's hella pretty .
She will be releasing her 2nd mini album ATTITUDE on 1st Jan 2010 & early reviews of the album that I have came across are pretty positive .
Other honourable mentions
SID - hikari
This major label debut offering by ex visual kei jrock quartet band SID is lovely I have to say .
Just like BREAKERZ's FIGHTERZ , hikari is not a full straight on rock album as what I might thought so .
You have various styles of music going on in here such as pop , orchestra & even a touch of metal while the guys mixed things up with their signature rock style .
11 solid tracks that're being offered by SID , fantastic I say . I predict 2010 will have nothing but even bigger/better things for this talented quartet .
Kanon Wakeshima - Shinshoku Dolce
I was really creeped out by cellist/singer/songwriter Kanon Wakeshima's material initally but something in me convinced me to give her material a try seeing that her material's very unusual .
It's not often you come across a living gothic walking doll who plays the cello & sings & that unusual mix has to go to her mentor who's the legendary guitarist Mana of Malice Mizer/Moi dix Mois & he is also a renowned gothic lolita fashon creator too .
He's said to be the one who designed/created her costumes outfits as well .
But anyway , Shinshoku Dolce is really solid I have to say & it's a pity that after this was released , she totally went MIA on me but from her blog entries , she mentioned that she has been working on a batch of new songs .
Well I hope she can finally release something in due time . It will be great if she kick start 2010 with something great !
ON / OFF - Legend Of Twins I -Futago Densetsu-
ah the cute twin brothers duo Naoya Sakamoto & Kazuya Sakamoto ! Both Kanon & ON / OFF have some sort of connection in the sense that while Kanon Wakeshima provides the closing theme songs for the anime Vampire Knight & Vampire Knight Zero , the ON / OFF brothers does the opening no.s for both animes .
Legend Of Twins I -Futago Densetsu- is strictly a fun pure pop debut record . The brothers's vocals aren't that strong to begin with but they make up for this by singing & picking songs that conceal their vocals & making things work with their advantage & what you get at the end of the day is this really fun catchy debut .
They have gone MIA after releasing Legend Of Twins I -Futago Densetsu- just like Kanon & I really hope both artistes can release something new soon as I think they're pretty good / under-rated .
alan - Voice of EARTH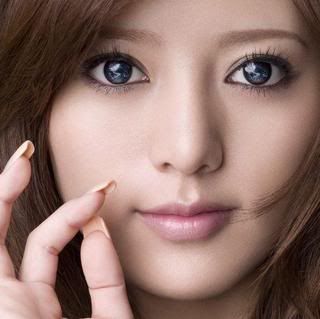 The Tibetan songbird made a splash in the jpop music scene with this maiden offering of hers .
It's quite a feat when you can find 8 whopping singles in Voice of EARTH . As such , the album tracks felt 'small' when you compare them against the big boys that's of the singles which're all stellars in their own right .
alan fans who disliked her 2nd album offering my life naturally find comfort in listening to Voice of EARTH as they state that this's the album that really established alan's unique presence in the jpop music scene .
Tegomass - Tegomass no Uta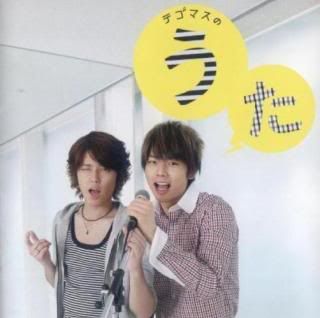 This album probably made history in the Johnny's & Associates talent agency as this's the 1st time ever a temporary unit released a debut album .
1/3 of NEWS , Teogshi Yuya & Masuda Takahisa (hence the group name Tegomass) joined forces to release Tegomass no Uta .
Considered by some to be the best singers in NEWS (I agree for Tegoshi's case) , it's easy to see why a lot of the songs on here allowed both guys's vocals to shine pretty well .
In fact , some of the styles you can find in Tegomass no Uta , I can't see NEWS doing that at all but anyway Tegomasu no Uta's pretty good .
NEWS hasn't released anything this year other than their 11th single Koi no ABO & their LIVE DIAMOND DVD so hopefully something new will crop up at NEWS's end soon but I have nothing against Tegomass at the end of the day if they were to release a 5th single after Tanabata Matsuri (Star Festival) .
Dew - PRESENT
I slot in this album as the last one for this category .
While PRESENT by girl duo Dew is pretty ok , the album tends to get samey as each song goes by & if you know how Angela Aki sounds like , then you probably have a feeling on how Dew's material's like .
There's virtually a lack of if not no experimentation when comes to acoustic guitar/pop material . It's hard but I do want the girls to venture out of their shelves & release something that's totally different from what they're good at .
I don't want my interest towards them to go downhill just like what unfortunately happened to me when comes to Angela's material .
Best Album - Male Solo Artiste
Saito Kazuyoshi - Tsuki ga Noboreba
I remembered when I wrote my album review for Saito Kazuyoshi's 13th album Tsuki ga Noboreba , I was so very blown away & impressed with it big time .
Prior to this , I really love the singles that made the cut in Tsuki ga Noboreba & naturally my expectations for Tsuki ga Noboreba were quite high but I didn't expect that I was blown outta the water after I finally managed to listen to Tsuki ga Noboreba .
Saito's a really mad genius & how many artistes out there you can find who can play a wide range of instruments other than his trusty guitar ?
This's a great listen from the start to the end .
Other honourable mentions
Fukuyama Masaharu - Zankyou
Just like Saito Kazuyoshi who's a veteran in the jpop music scene , the same thing goes for Fukuyama Masaharu-san whom celebrated his 20th year in the music business & I have to admit that this year was the year where I welcome both of them onboard my music playlist .
Keshin (Incarnation) was the song that really won me over & that gave me the edge/push to try out his material & I didn't even watched Majo Saiban for starters LOL
Fukuyama-san's material is not as up there / flashy / experimental as compared to Saito but what you can find in his 10th album Zankyou , it's old school jrock material at its best .
Yusuke - Ano .. Konnan Dekimashita Kedo.
1/3 of the now defunt band Shuchishin , 2009 was Yusuke's year since he's the best selling debut & let alone male solo artiste according to Oricon .
He released his debut single Himawari (Sunflower) on the same week as KAT-TUN's RESCUE & this caused KAT-TUN for the 1st time not to attain a full #1 debut straight week on the Oricon daily singles chart .
I never heard how Shuchishin sounded like & I don't plan to listen to their stuff but that time when I saw RESCUE getting pounded quite badly by Himawari , I was curious if the single was good to begin with .
Now I know so .
After releasing 2 more singles , Yusuke released his debut solo album Yusuke - Ano .. Konnan Dekimashita Kedo. on the same week as Namie Amuro's PAST < FUTURE album .
Yusuke's debut offering is pretty good/impressive . There're many music styles that he offered in Ano .. Konnan Dekimashita Kedo. & considering that he clashed 2 times with Johnny's bands & somehow managed to survive , it's quite something I say .
I think 2010 is shaping to be a good year for him since 2009 was only the beginning of great things for him .
Best Album - Female Solo Artiste
Namie Amuro - PAST < FUTURE
What a stellar album offering . After I was so impressed with her 2007's PLAY , I was hoping in secret that PAST < FUTURE is able to top things up & it has somehow or another .
Namie has gone on a totally futuristic mode in PAST < FUTURE which I think songs like Dr. , Defend Love were able to capture that aspect of the album .
Just like PLAY , my minor grouse towards PAST < FUTURE is that she really should include/do more ballads . 1 is really not enough for me !
Other than that , the 2 1/2 years wait for Namie to drop another album is worth it , really worth it !
Other honourable mentions
Koda Kumi - TRICK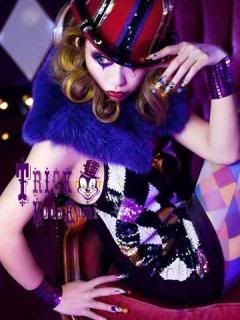 I honestly didn't had that much love for Koda's last album offering Kingdom so I can say that I was really glad that TRICK was a big improvement for her in every single level .
The only track I skipped on TRICK was her cover of Shocking Blue's Venus which I found it really cringy .
But other than that , I can listen to the whole album from the start to the end without any problems .
Hopefully her 8th album UNIVERSE wouldn't disappoint . So far the songs that made the cut in UNIVERSE , they're all neat I say .
ayumi hamasaki - NEXT LEVEL
I wouldn't want to say that I'm an ayumi stan but I think I'm probably 1 of the rare people out there that really enjoyed every single record/song that she has released since she debuted with avex trax some 11 years ago .
I don't know how people can judge in that NEXT LEVEL's weak/bland/boring but I leave as it's .
NEXT LEVEL is such a big difference when comes to the style & mood of the album as compared to GUILTY which was quite a solemnn record .
You have a big melting pot of styles you can find in NEXT LEVEL & the album flows quite well from the start to the end I feel .
I can't wait to see what she has in store when her 11th album is released in due time .
Yuna Ito - DREAM
3rd time was really the charm for Yuna Ito seeing that this's probably the only album of hers where the album tracks sound on par if not more superior than the singles that made the cut in DREAM .
It's a pity that she has gone downhill sales wise after the whole NANA hype died on her so soon after that & as such , it's really unfortunate for her .
DREAM was the album that really convinced me that she actually does can sing/do upbeat tunes relatively well as before that I had that stigma on her that she's only good at ballads .
Not anymore after you give DREAM a listen .
Aoyama Thelma - Emotions
Aoyama's debut offering DIARY was a music stepping stone for her & I'm glad to say that she didn't suffer the dreaded 2nd album syndrome after she released Emotions .
Unlike DIARY , Emotions's 1 album that I felt she well convey all sorts of emotions/feelings that she wants to put them across to her fans & I think she did a great job in here .
I'm Sorry is probably the best album track that she could ever came up with . It's so addictive , it hurts in a good way !
alan - my life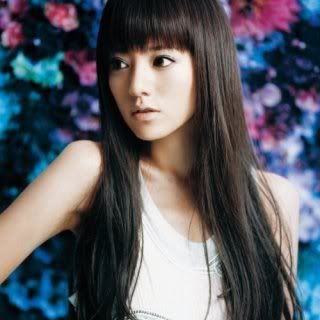 oh this's the album that caused a lot of feathers to get ruffled at & some people even wanted to tear their hair out after hearing alan's 2nd album offering after she released Voice of EARTH on the same year as my life .
Personally to me , I don't have any problems with my life since you get more album tracks from alan & she even has a lot more personal input in here too .
Naturally , the problems towards my life is that it's 1 album that was released barely less than a year after her debut & she sounded quite dead/wooden on some upbeat tracks too .
I hope the saying 3rd time's the charm will work for her & that's something diehard alan fans of her are probably praying for that to happen .
Best Album - Johnny's Band
KAT-TUN - Break the Records -by you & for you-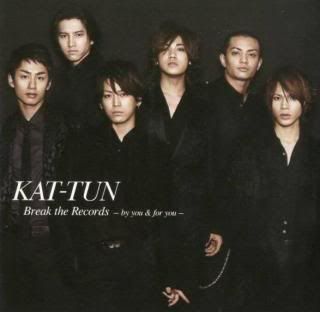 This's 1 Johnny's group that has been growing musically & then some as each single/album release of theirs dropped .
I don't think it's fair to compare Break the Records -by you & for you- against KAT-TUN III -QUEEN OF PIRATES- seeing that the album structures for both albums are so different .
But you can definitely tell for their 4th album , it's a lot more classier & less flashier . Heck , even the 6 solos tunes they dished out in here are ace/great .
Not to mention , the album tracks you can find in here are a lot more experimental than their singles . Who would have thought that they sounded so at ease in enka , trance & electro driven tunes ?
They haven't released any new material after Break the Records -by you & for you- so hopefully something will material real soon .
Other honourable mentions
Kanjani∞ - PUZZLE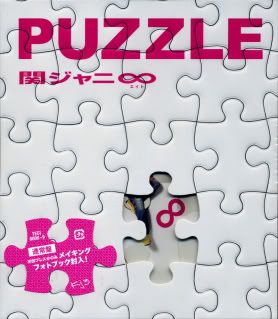 Just like Yuna Ito's DREAM , the saying 3rd time's the charm also can apply to Kanjani∞'s 3rd album PUZZLE .
I didn't really like the 1st disc of their 2nd album KJ2 Zukkoke Daidassou but the 2nd disc which contains 7 solo songs of the guys more than make up the disappointment I had for the 1st disc .
In the case for PUZZLE , both the 1st & 2nd discs are equally solid & I frankly enjoyed all the group album tracks in the 1st disc which eventually led me to discover what a great musician Saito Kazuyoshi's , seeing that he's the one who did a terrific job composing/writing the track Puzzle .
Kanjani∞ to me is a very under-rated & yet talented Johnny's band & I think it's about time that they deserve to be in the spotlight for all the right reasons .
KinKi Kids - J album
the 2nd best selling Johnny's act of all time , KinKi Kids finally released their 11th album J album this year after 2007's Φ (Phi) .
I never heard how their previous album records sound like seeing that J album was their 1st album I gave a listen to .
The quality & production is top notch with Domoto Tsuyoshi & Domoto Koichi having some great harmonisation going on with each other .
I do find some of the album tracks a lot slower than expected but after intensive listens , I'm fine with J album now .
Best Album - Rock Band
B'z - MAGIC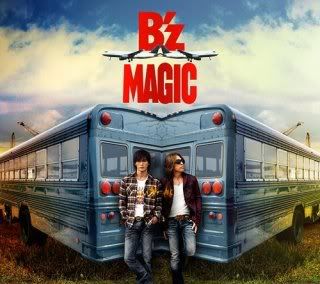 Well it's no wonder that B'z is deemed the best selling Japanese act of all time , especially after I gave their 17th album MAGIC a listen .
Ichibu to Zenbu (One & All) was the song that totally converted me to a fan of theirs & subsquently DIVE & MY LONELY TOWN further pushed me on to give MAGIC a try .
You have a good mix of back to basics kick ass rock songs & touching ballads which you can find in MAGIC & the duo still has got it going on after being in the business for 21 years & counting .
Other honourable mentions
UVERworld - AwakEVE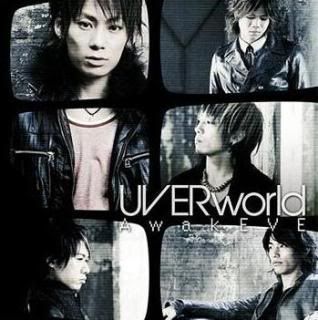 AwakEVE was 1 album that took me quite a while to warm up to seeing that not a lot of the album tracks are as good as I was hoping for .
Having said that , after giving AwakEVE a lot more listens than usual , this's pretty much a standard rock affair you can find but there're some experimentations going on in here which's good .
I don't know if 2010 will see the guys releasing a 5th album but I definitely welcome it .
flumpool - What's flumpool !?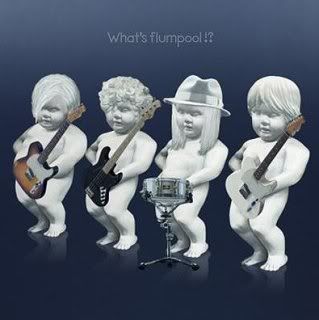 flumpool's debut full length album What's flumpool !? is officially listed in the Guinness Book Of Recrds as the longest CD album in the world at a whopping 79 minutes 58 seconds long .
The previous record-holder was Mariah Carey's The Ones with 79 minutes 56 seconds .
Duration aside , this's 1 solid album . I don't think it's fair to compare it against their debut mini album Unreal as they're obviously different in terms of the album duration .
But I like the various styles going on in the album & if you like some catchy indie rock , then this might be the album for you .
Best Album - Band
Kobukuro - CALLING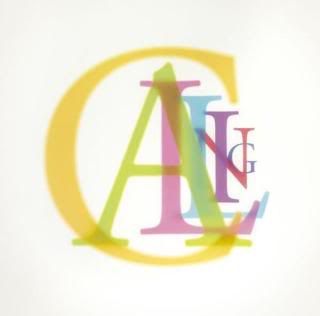 Just like previous rock albums I reviewed/wrote about , CALLING is 1 album that was frankly full of surprises .
For starters , I thought this was going to be a really boring one seeing that Kobukuro is a folk rock duo to begin with but I was very surprised when I listened to CALLING .
Surprised in the sense that they sounded really good & at ease when belting out harder/edgier rock songs as evident in Kamikaze (Divine Wind) & Sayonara (Goodbye) HERO .
But at the end of the day , it's their heartfelt touching songs such as Niji (Rainbow) & STAY that they really shine in .
Other honourable mentions
GReeeeN - Shio , Koshou -SALT & PEPPER-
Shio , Koshou -SALT & PEPPER- is the group's 1st million selling album even though it's their 2nd album to get certified Million by RIAJ after A , Domo. Ohisashiburi Desu. .
Anyway , just like their previous album offerings , they didn't really stray that much when comes to Shio , Koshou -SALT & PEPPER- .
The singles are great , the album tracks had a lot more experimentation going on as compared to the usual case .
When they were about to release their 1st greatest hits Imamade no A Men , B Men Desuto !? last month , rumours were out in full force that they're going to disband but lead singer HIDE said it's a hell no on his blog ... for now .
Til then , let's just wait & see if they will release a new single for 2010 to squash those rumours .
===
Part 2 which will be on fave singles that I came across which were released for 2009 will be up & running in due time .