Namie Amuro - TSUKI

CD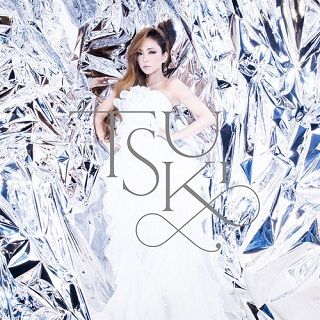 CD + DVD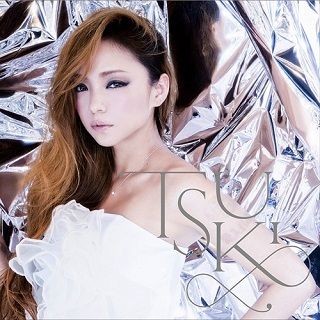 1) TSUKI
2) Neonlight Lipstick
3) Ballerina
4) TSUKI (Instrumental)
5) Neonlight Lipstick (Instrumental)
6) Ballerina (Instrumental)
TSUKI is Namie Amuro's 39th single & it was released 2 days ago on 29th Jan .
Namie's 1st release for 2014 , TSUKI was been picked to be used as the theme song for the movie Dakishimetai -Shinjitsu no Monogatari- starring Kitagawa Keiko & Kanjani∞'s Nishikido Ryo .
TSUKI is described as a mid-tempo ballad & the story plot on Dakishimetai -Shinjitsu no Monogatari- centres on a love story between a girl (Kitagawa) who lost her ability to walk & some of her memories from a car accident & Nishikido . The movie will be shown in theaters tomorrow on Feb 1st .
There're 2 B-sides included in TSUKI which're Neonlight Lipstick & Ballerina .
Both songs were released digitally last Oct & despite TSUKI being a single A-side single release , all 3 songs have music videos .
Neonlight Lipstick was used as a KOSE ESPRIQUE CM song while for Ballerina , it was used as both a GUCCI×Vogue Japan promo song + as a Recochoku CM song .
After completing her 2013 nationwide live tour , Namie Amuro returned to the studio for the release of her latest single offering TSUKI & to me it's a really solid single overall .
My personal opinion is that I generally don't like Namie's ballads as I feel that she's more inclined/stronger in releasing very fast paced driven R&B tunes but in the case of TSUKI , it's a nice surprise in a good way which reminds me quite a lot of her older works , especially Ningyo which's the 2nd A-side of her 29th single CAN'T SLEEP, CAN'T EAT, I'M SICK / Ningyo .
On the other hand , I'm really pleased that both Neonlight Lipstick & Ballerina are included in the single as I reviewed/wrote both songs last year + it's great that both songs also have the inclusion of music videos which they deserve so .
In a way I'm glad both songs are included unlike Damage which should have been included in a physical CD release of Namie but that unfortunately didn't happen .
That said , there's no stopping Namie & TSUKI is a great start of a release from her . And I'm sure there will be many more upcoming great releases from Namie , this I'm most certain it wouldn't be a problem for it to happen .