CD Review :: Hilcrhyme - MESSAGE

CD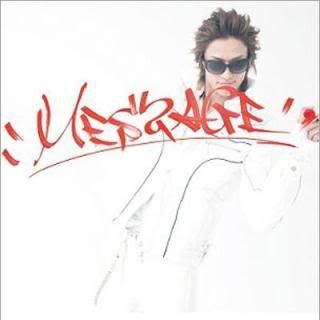 CD + DVD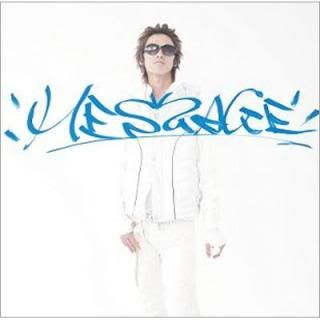 1) Loose Leaf
2) BOYHOOD
3) SKYDRIVE
4) Travel Machine
5) Ouin Kenbun Roku (Rhyme From Around The World)
6) No.109
7) Determination
8) Moon Rise
9) Sh704i
10) Shampoo
11) X Y Z
12) Daijoubu (Alright)
13) MESSAGE BOX

MESSAGE is Hilcrhyme's 2nd album . It was released last week on 24th Nov & this's the duo's 2nd album release for 2010 .
The duo's debut album Recital was released at the beginning of 2010 & in MESSAGE , it contains 3 singles & a B-side .
Just like for Recital , all lyrics in MESSAGE are written by vocalist/rapper TOC while the music compositions are all taken care of by DJ KATSU .
Loose Leaf is Hilcrhyme's 5th single & it was used as the theme song for the drama adaptation of the manga Yankee-kun to Megane-chan .
This's pretty much the very 1st song I heard of the duo which gave me a taste on what to expect for what Hilcrhyme has to offer . Loose Leaf's still a great catchy no. even up to now which I really enjoy .
BOYHOOD is the 1st album track & this's a nice song that's quite easy listening on the ears . The song's mainly Piano driven which's great but it's being combined with Hilcrhyme's signature hip hop/rap sounds which makes BOYHOOD a class of its own .
SKYDRIVE is the only interlude instrumental in MESSAGE but it flows well to the next track in the album which's Travel Machine .
Travel Machine is the duo's 6th single & this's the most recent single included in MESSAGE before the announcement of the album .
Even up to now , Travel Machine is still a great catchy memorable A-side for me to enjoy . It's Piano driven just like BOYHOOD but the difference between both songs is that Travel Machine has a more seamless & smoother music flow .
Ouin Kenbun Roku (Rhyme From Around The World) is the B-side of the duo's 4th single Daijoubu (Alright) .
Back when I reviewed/talked about Daijoubu , I already said that Ouin Kenbun Roku is an awesome rocking track which contrasts the A-side very well & needless to say , I'm real thrilled to see Ouin Kenbun Roku making the cut in MESSAGE as it's 1 of my fave B-sides of Hilcrhyme .
No.109 is the next album track & for this song , quite a fair bit of auto tune was being used which's something I normally don't hear in the duo's discography .
As such , I find No.109 to be quite refreshing even though there's 1 part of the song which kind of grated my ears a bit as TOC's rapping got a bit too much for me to handle .
Determination follows suit & this's also another piano driven track , just like BOYHOOD & Travel Machine .
Unfortunately for Determination's case , I do not find anything special if not memorable on the song & I think it doesn't help that I can't hear any of the word Determination being mentioned in here too .
There're other album tracks which're better than Determination & as so , I will not consider Determination as a fave album song of mine .
Moon Rise follows after Determination & this's some really funky stuff . On 1st listen , Moon Rise reminded me of Little Samba ~Jounetsu no Kinyoubi~ (~Passion Fridays~) which's the B-side of the duo's debut single Jun'ya to Manami to a certain extent because both songs execute the somewhat same sound .
It's not a bad thing for sure since Little Samba ~Jounetsu no Kinyoubi~ is 1 B-side that I enjoy so I can assume/see Moon Rise as a sequel of sorts .
SH704i is an interesting song because in the beginning , you can hear the sound of a handphone ringing & after that's over & done with , you can tell SH704i began to take a life of its own .
SH704i is something that I enjoy but the only thing I dislike's that it ended adruptly without me realising it as so .
Shampoo is MESSAGE's lead album promotion track & it's also the only album song which receives a music video but the video's not included in the DVD tracklist of the album .
Well , I wouldn't lie that Shampoo caught my attention as song title wise , it's unusual to sing about Shampoo but I wasn't surprised when a music video was made for the song as it's 1 simple under-stated track & it's also 1 of the more somewhat mellow tracks found in MESSAGE .
If Shampoo is the mellow side of things , then X Y Z will be its somewhat more edgy driven cousin in which X Y Z is bounded by a rather strong acoustic guitar backing which makes things really cool .
Daijoubu (Alright) is Hilcrhyme's 4th single . It was used as the ending theme songs for Onegai ! Ranking and MUSIC EDGE + Osaka Style , as well being used in the ads for Recochoku .
It's also the last single included in MESSAGE as well .
I love Daijoubu even up to now & I think out of all the piano driven tracks found in MESSAGE , Daijoubu probably is the strongest out of the lot .
Also , what I like about Daijoubu is that the guys didn't need to complicate things further melody wise , it's just TOC rapping/singing with a simple under-stated piano melody which's great .
MESSAGE BOX is the final track before wrapping things up & this's a nice cheery sounding no. which I took it to liking at 1st listen .
I like the subtle soft sounds of the acoustic guitar being used for MESSAGE BOX & I think this's perfect to conclude MESSAGE with this song .
Truth be told , I was surprised when Hilcrhyme announced the release of their latest 2nd album offering MESSAGE .
I was worried whether will their music be hampen in terms of quality as sometimes if you release an album so soon after your debut , it might speak of a music disaster but I'm happy to say that they didn't suffered this mishap .
I think comparing their debut album Recital & MESSAGE is something that I'm not able to do because for Recital , they went for this really big grand Orchestra like setting while for MESSAGE , the duo went for something more stripped down & less intimating .
I still think Hilcrhyme's 1 of the most unique/great sounding artistes around . I usually don't listen to a lot of hip hop/rap stuff but Hilcrhyme has that X factor in their material which I really enjoy & I look forward to see just what other great stuff they have in store when 2011 swings by .