CD Review :: JASMINE - Complexxx

CD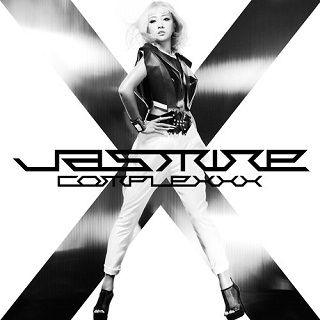 CD + DVD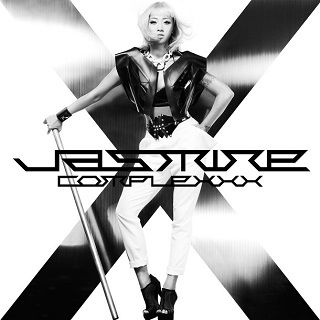 1) High Flying
2) Best Partner
3) Addiction
4) Touch me on the Beach
5) B*TCH*S
6) I Hate You
7) Weekend High
8) ONLY YOU
9) Realize
10) ONE
11) HERO
12) I'll be there
Complexxx is JASMINE's 2nd album & it was released last month on 28th Aug .
JASMINE's debut album GOLD was released in 2010 & this time round for her 2nd album , Complexxx includes 5 singles , 3 B-sides & 4 new album tracks .
High Flying is JASMINE's 9th single . The 1st song slotted in the tracklist of Complexxx , it was JASMINE's 1st single to get released in 2 formats ie. CD regular & CD limited editions .
The song was picked to be used as the opening theme no. for CDTV in April & High Flying is described as an upbeat song which's an EDM tune that overflows with elation .
High Flying was produced by UTA , whom has worked with other artistes that include AI & Miura Daichi .
Best Partner is JASMINE's 8th single & it was the only release she put out last year .
I think singles wise , Best Partner is very inspirational if not meaningful sounding . The video that accompanied this mid tempo tune speaks volume which says a lot coming from JASMINE .
The next 3 songs are all B-sides no. .
Addiction served as the B-side in JASMINE's 7th single ONLY YOU while Touch me on the Beach + B*TCH*S served as B-sides no.s from Best Partner .
JASMINE's B-sides have always been top notch sounding to me , no exception goes to the above mentioned 3 B-sides so I really do not mind that she included them in Complexxx .
I Hate You & Weekend High are 2 of 4 album tracks included in the album . I Hate You is as expected a rather mean spirited in your face song while on the other hand , Weekend High is a fun spirited no. .
I thought Weekend High was interesting as towards almost the end of the song , it changed into a mini mash up , tune wise which I thought that was cool & it added a bit of an edge for what Weekend High offered .
ONLY YOU is JASMINE's 7th single & it was selected to be used in the ads of Sony Walkman's Play You . This song was the 2nd song of JASMINE to get used for promo with regards to Sony Walkman's Play You , the 1st was of her 6th single ONE .
Realize is the 3rd album track . Another standout strong no. , JASMINE definitely poured a lot of emotions if not plenty of spunk while delivering this song .
ONE is JASMINE's 6th single & it was selected to be used in the ads of Sony's Play You Walkman alongside with label mates YUI & Shota Shimizu .
The oldest single to be included in Complexxx , the 3 singers went out to find an inspiring sound to use in each of their songs . YUI chose to head for Sweden , while Shota & JASMINE went to New York City . All three used the experiences from their journey to help create their new tracks at the time of release .
JASMINE chose her theme to be reflective of words and sound – or how one must journey into themselves – resulting in the creation of ONE .
In addition , JASMINE worked with Grammy-winning producing team Stargate who's worked with the likes of Rihanna , Beyonce , Ne-Yo & Katy Perry .
I still like ONE even up to now & it was the last release of JASMINE that she adopted the whole colour coordination scheme as subsequently she dropped that idea .
HERO is JASMINE's 10th single . Her most recent single release prior to the release of Complexxx , HERO is described as an EDM track . A party anthem , this track was produced by m-flo's ☆Taku Takahashi .
The song is a cutting-edge dance track that holds a strong message for a friend who is going through hard times .
I remembered when I reviewed HERO , I did said that it was my least fave single release of JASMINE . Although the song has grown on me quite a fair bit since then , I still don't really like it as much as her other single offerings but I will give JASMINE some credit on what the song offers , lyrically .
I'll be there is the final song/last album track in Complexxx & this song was actually released digitally via iTunes on 14th Aug , 2 weeks before Complexxx .
This's actually the 1st album track I've heard & I think I'll be there is a good no. in wrapping up Complexxx pretty nicely . Somehow , I prefer this a lot more than GOLD's Why even though the Why (T.O.M Remix for JAS VEGAS) (that's found as the 2nd B-side in HERO) was enjoyable .
Finally after it seems like forever , R&B singer JASMINE has finally released her rather super long overdue 2nd album in the form of Complexxx !
JASMINE has always been 1 of my fave R&B artistes as she offers something a little bit more unique/extra as compared to the other R&B artistes I support/listen . But the 1 grouse I have on her is that she takes her own time (sometimes even longer than I expected) in putting out her release & at times it can get quite disheartening .
That said , I thought that Complexxx is really solid & it flows very well from the start til finish . Just like JASMINE's debut album GOLD , both albums have rather heavy emphasis in the inclusion of many singles & B-sides , no exception goes for Complexxx .
Thankfully , the 4 new songs in Complexxx are able to stack up against the singles & B-sides . I'm not sure if it's a Sony BMG thing (since Mika Nakashima also adopts the same thing for her albums) but I would have loved it if JASMINE included more new material in Complexxx .
But other than that , it's great to have JASMINE back in the music scene & here's hoping that I will not need to wait for another 3 more years for JASMINE to release her 3rd album .