CD Review :: ayumi hamasaki - (miss)understood

CD Only Cover :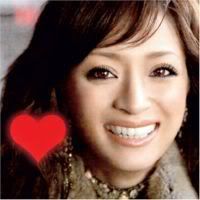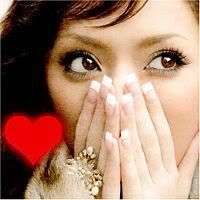 Tracklist :

1) Bold & Delicious
2) STEP you
3) Ladies Night
4) is this LOVE ?
5)(miss)understood
6) alterna
7) In the Corner
8) tasking
9) criminal
10) Pride
11) Will
12) HEAVEN
13) Are You Wake Up ?
14) fairyland
15) Beautiful Day
16) rainy day
(miss)understood is Ayumi Hamasaki's 7th album what I'm & the album's is quite different from her usual work simply because of 6 samples tunes she used from German band Sweetbox & I personally think it's her most experimental album to date .
The samples she used for the tracks are for:
- Bold & Delicious
- Ladies Night
- Pride
- Beautiful Girl (Ayu's version is called "Beautiful Day")
- Every Step (Ayu's version is called "rainy day")
- In The Corner
Aside from the samples she used from Sweetbox , the rest of the music on (miss)understood's pretty much rock so I don't really understand why my sister Hui Li commented that the album's wrong on all levels but I gotta admit I think it's a great album & for once , she doesn't start the album with an introduction intstrumental piece as evident in Secret & MY STORY , Duty , RAINBOW .
With that said , I still like (miss)understood & honestly I don't think everything's crap . I still like it & there're a few gems on it such as STEP you , is this LOVE ? , alterna . The ballads criminal , Pride & also possibly my fave track on (miss)understood rainy day are awesome .
In fact I love the songs that she sampled from Sweetbox too . I know Hui Li doesn't like Bold & Delicious but I like it . In fact I heard Sweetbox's original take on Bold & Delicious & I don't really like it . It sounds weak & I definitely prefer Ayumi's rendition of the song .
Beautiful Day's fab & so's rainy day . Who would have thought rainy day uses a sample from Sweetbox ? I wouldn't have known til I read it on wikipedia but it's a gorgeous track . Love the video as well . & the originals from Sweetbox namely Beautiful Girl & Every Step are excellent just like its J pop counterparts .
Up to now , I still don't like Ladies Night a bit , it sounds a bit cutesy to me but I dig In The Corner . It's a cool track & just like before , her interludes songs are great . I like Are You Wake Up & tasking . Sweetbox's take on Ladies Night sounds exactly the same as Ayu's version !
fairyland's nice too but it's quite weak & doesn't leave much of an impact on me . In fact I think fairyland's dubbed a 2005 summer song but for a summer song , it's pretty & strangely mellow . fairyland's successor BLUE BIRD's gorgeous & so much better on all levels !
With that said & done , (miss)understood's to me a great record from Ayumi . You have to spin the CD a few more times before you decide whether all 16 tracks leave a good impression on you or not & yup even though it's quite different from her usual signature style , I still like it & don't mind listening to it somemore that's for sure !