CD Review :: AKIHIDE - Amber

CD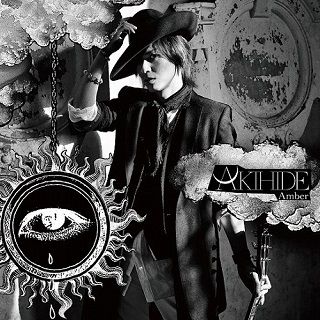 CD + DVD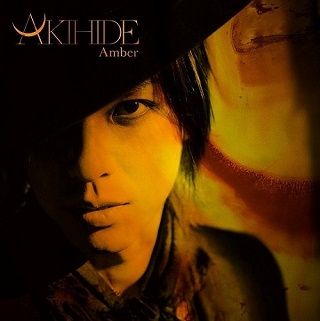 1) Namida no Kawa (River Of Tears)
2) Itoshi no Valkyria (Chronicles Of Love)
3) Hoshi no Kyousoukyoku (Star Extravaganza)
4) Kuroneko no Tango (Black Cat Tango)
5) Sakura Ame (Cherry Rain)
6) Circus
7) LION
8) Maria
9) Kumo no Ito (Spider Silk)
10) Dash
11) Hello ! Mr. Sadness
12) Hoshi no Oujisama (Star Prince) (CD Only Track)
Amber is BREAKERZ's guitarist AKIHIDE debut solo album which was released on 5th June .
Last Dec , BREAKERZ announced each of them would be starting solo activities this year from April onwards .
No singles are included in Amber , with the exception that 1 album track Hoshi no Kyousoukyoku received a music video .
All songs on Amber were written , composed & sung by AKIHIDE himself . He was also in charged of the album's artwork too .
Amber kicked things off with Namida no Kawa (River Of Tears) which's a rather dark if not deep in thought no. . AKIHIDE's deep vocals worked well in complimenting Namida no Kawa .
Namida no Kawa sets the tone in what to expect in Amber ie. with each song being crafted in an unique style that's distinctly different from each track .
The next song Itoshi no Valkyria (Chronicles Of Love) is 1 of 2 preview snippets that AKIHIDE uploaded on his personal site . To be honest , I didn't liked the preview of what Itoshi no Valkyria had to offer but thank goodness , the full version sounds a lot more better than the actual preview .
Itoshi no Valkyria is very catchy & perhaps paying homage to what the song's all about , it has that somewhat war tone feeling attached to it .
Hoshi no Kyousoukyoku (Star Extravaganza) as mentioned before , it's the only album track that gets a music video . Prior to the release of Amber , the song was released in advance via iTunes last month on 15th May .
Frankly , a lot of songs in Amber truly deserve to get music videos of their own . I suppose AKIHIDE had his own reasons on why he picked Hoshi no Kyousoukyoku to be the only 1 out of so many songs to get a video . But with that said , Hoshi no Kyousoukyoku is definitely 1 of the album delights in Amber . There's something heartening if not emotional to note about Hoshi no Kyousoukyoku which I adore .
Kuroneko no Tango (Black Cat Tango) follows right after Hoshi no Kyousoukyoku . Another song with a strong identity , as the song title suggests , Kuroneko no Tango is a charming no. with a very distinct melody which packs plenty of attitude .
Track #5 is Sakura Ame (Cherry Rain) . The longest track in Amber clocking in at 5:20 mins , Sakura Ame is a heart wrenching & thoughtful song . You can sense just how much feelings AKIHIDE poured his heart into when comes to Sakura Ame .
Circus is the next song & I consider this to be 1 of the more edgier if not creepier sounding tracks in Amber . The opening of the song pays homage to the song title & something about this track showcased a different music side of AKIHIDE .
Track #7 is LION & this's actually 1 of my fave tracks in Amber . Not to mention , it's 1 of the 4 song snippets that can be heard in the documentary digest video of the album . What I like about LION is that it's very upbeat sounding without going over the top .
Maria follows after LION & this's 1 of the more harder sounding tracks in the album . Coupled with rather eerie sounds , it's just as equally creepy sounding just like Circus except that in this case , Maria closed off with a very nifty gritty electric guitar solo .
Kumo no Ito (Spider Silk) is the next song & this's actually 1 track that took a while for me to remember . Not sure why so because I've since appreciate Kumo no Ito significantly despite it being 1 of the weaker sounding no.s in Amber .
Dash is track #10 & just like LION , both songs are upbeat but what makes Dash different is that it's extremely joyous sounding with it being slotted in the cheerful happy go lucky category .
Hello ! Mr. Sadness is the 2nd last track (last track in the CD + DVD edition) in Amber & this's also another fave song of mine . What I like about this song is that despite the rather sad sounding title , AKIHIDE sang it in such a way in making myself feel inspired if not empowered .
Not to mention , Hello ! Mr. Sadness was the last song snippet that can be heard in the documentary digest video of the album & already the preview was something that I really liked so it did not surprise me that I enjoy the full version tremendously .
Only found in the CD only edition of Amber , Hoshi no Oujisama (Star Prince) serves as a bonus track in this particular edition .
Hoshi no Oujisama is a self cover of NEVER LAND , a band that AKIHIDE started in 2004 before they disbanded in 2007 . In addition , this song was the 1st song AKIHIDE wrote but unfortunately at that time , it was not put in any NEVER LAND CDs until now .
I guess for old times's sake , AKIHIDE decided to do this self cover of Hoshi no Oujisama & this's really simplicity at its very best . It's just AKIHIDE , his acoustic guitar & a harmonica backing him up musically . There're no further need for any other traits to make Hoshi no Oujisama sound good as it's already a great song in its own right .
Easily the best if not extremely very long anticipated album to have released this year of 2013 , BREAKERZ's guitarist AKIHIDE finally stepped back in front of the microphone & put his heart + soul into the release of his debut solo album Amber .
Honestly I'm not going to lie that when the guys announced last Dec that they were going on hiatus this year in April to pursue their solo activities , AKIHIDE was the 1 I was most excited for & true enough when further details of each of their solo projects were announced , I was spot on in guessing that he would release original material of his own .
It's not that I dislike DAIGO's singing voice but I personally feel that AKIHIDE's singing voice is much better than DAIGO's . Both are equally talented if not displayed their own unique style when comes to singing and/or composing . It's just that for AKIHIDE's case , he's a bit under the radar in that not a lot of people knows he has a great flair when comes to this as well .
Amber is truly worth such a long wait & for AKIHIDE to get involved in every single aspect in creating it , it makes me appreciate it even more than before . I'm sure a lot of people will be very surprised to know that Amber sounds like nothing what AKIHIDE does in BREAKERZ .
If that's a minor grouse about Amber , it's that I would have loved to hear some of AKIHIDE's own personal 'covers' towards the songs that he wrote/composed in BREAKERZ as it would have been interesting to hear his own personal take on them .
But with that said , Amber is a really enjoyable album from start til finish & I couldn't be any happier than to hear AKIHIDE come out of the shadows & return to what he does best .
Definitely by far the album of 2013 , in my books .