CD Review :: SID - M&W

CD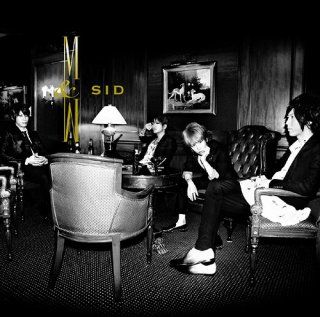 CD + DVD A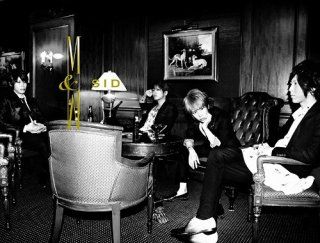 CD + DVD B




1) Konagona (In Small Pieces)
2) Ghost Apartment
3) Fuyu no (Winter) Bench
4) Ito (Yarn)
5) Café de Bossa
6) S
7) MOM
8) Itsuka (Someday)
9) Dress Code
10) gossip !!
11) Nokoriga (Scent)

M&W is SID's 3rd album & it was released on 1st Aug .
The group's latest album offering comes close to 1 1/2 years since the release of their previous album dead stock & in M&W , 4 singles are included & there's the inclusion of 7 new songs , that make up 11 tunes in total found in the tracklist .
All songs in M&W are written by lead singer/frontman Mao .
This time round , the album theme for M&W is based on the concept of Men & Woman . In addition , the songs are put together as a collection of tunes that describes the various kinds of love that exists between a man & a woman .
Konagona (In Small Pieces) kicks off the album & also it's the 1st new album track . While not as catchy/strong as the previous album opening no.s such as dead stock's NO LDK & Hikari's Rakuen (Eden) , Konagona is still a pretty memorable no. .
With a weird title like Ghost Apartment , I wasn't sure what to expect but I'm surprised that I really enjoyed this & despite the title , there's nothing eerie sounding about Ghost Apartment .
Instead , Ghost Apartment is very Jazz driven which I think it's very cool & kudos have to go to bassist Aki for composing the melody as it's downright infectious .
Fuyu no (Winter) Bench is SID's 10th single & it's the group's 2nd Winter inspired no. , the 1st one being their 2nd single Mousou Nikki (Diary Of Delusion) 2 .
I rememebered when Fuyu no Bench was 1st released last Dec , I oddly had a rather strong dislike towards it . I'm not sure why but since then , this song has grown on me considerably which I think it's a good thing .
Ito (Yarn) is the 3rd album track & it's the only no. that's a rather emotional driven ballad .
For this song , Ito is quite sad sounding & the presence of both piano + guitar riffs can be felt greatly in this heartfelt tune .
Café de Bossa follows after Ito & with such a title , it's pretty evident that the influence of Bossa Nova inspired sounds have gone hand in hand together with Mao's vocals .
In Café de Bossa , it's 1 of those songs that I can visualise being played in a cafe while chilling out with a cup of tea/coffee & props have to go to drummer Yuya for composing this song .
S is SID's 12th single & it was used as the theme song in the horror movie Sadako 3D , making this the 1st time for the guys to provide a theme song for a movie .
The most recent single included prior to the release of M&W , even up to now , I still consider S to be 1 of my least fave if not weakest singles SID has released to date .
Also out of the 4 singles included in M&W , the other 3 are much more memorable if not stronger . I don't mind to listen to S if the album's on loop but I will not consider S to be a personal fave track of mine .
MOM is the 5th album track & what a happy sounding no. this's & I really like the blaring of trumpets going on in here .
The credit has to go to guitarist Shinji for composing such a peppy upbeat melody to accompany Mao's vocals in MOM .
Itsuka (Someday) is SID's 9th single . Described as a powerful burst of energy that will rock listeners , it was used as the opening theme song for TBS's CDTV last Aug .
Dress Code is the 2nd last album track & also it's the shortest track in M&W , clocking in at 2:59 mins .
Composed by bassist Aki , Dress Code is a charming no. with it being an understated track . I frankly have no issues with Dress Code the very moment when I 1st heard it .
Likewise , the same thing goes for the last album track that's titled gossip !! . Also composed by Aki , gossip !! is surprisingly a very cheery sounding no. & it's definitely something catchy & worth checking out as well .
Nokoriga (Scent) is SID's 11th single & it's also the final song in M&W's tracklist .
Described as a melodious number with a sakura motif , Nokoriga is a gentle mid-tempo ballad about bidding farewell to the annual sakura season , making this song pretty refreshing .
After the release of 2 singles that both happened within 1 week of each other last week , SID has released their latest album offering M&W .
Just like their previous albums hikari & dead stock , M&W is a very solid album & musicially versatile like their 1st 2 albums .
I don't know if this's a good or bad thing but to me , SID is 1 of the rare artistes I encounter that in general their discography is solid & there's definitely something for everyone to enjoy when comes to their music & the same thing goes for what they have to offer in M&W as well .
Definitely an album worth checking out from this really talented group .