NEWS - Chumu Chumu

CD Regular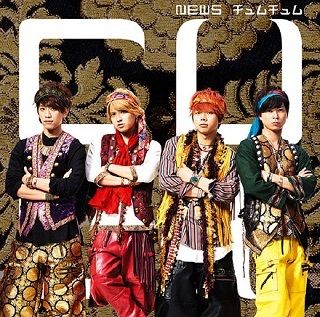 CD Limited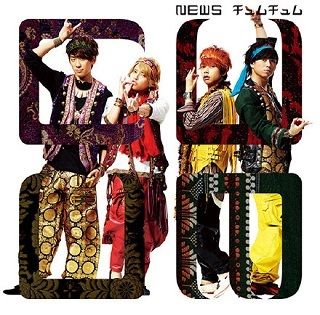 CD + DVD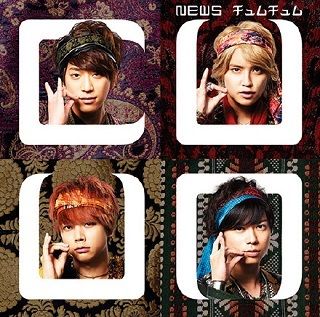 Chumu Chumu is NEWS's 18th single & it was released last week on 24th June .
The group's 6th album White was released in Feb . Chumu Chumu is the band's 2nd single release this year after they released KAGUYA in Jan .
Chumu Chumu has an Indian theme & it's described as an upbeat love song that everyone can sing & dance to . Chumu means kiss in Hindi , which is the official language of India .
To say that Chumu Chumu is instantly addictive on 1st listen is an understatement . There's frankly no way to escape the infectious song that's of Chumu Chumu .
Perhaps taking a cue from Ken Hirai's Sore Demo Shitai which's also Bollywood inspired , Chumu Chumu is an unique take/spin to NEWS's past Summer inspired songs (such as SUMMER TIME) , making this song 1 of their most boldest music risk they undertook which served them well .
There're a total of 4 B-sides available in all 3 editions of the single . Hi wa Mata Noboru is a grand sounding ballad that has a sweeping gorgeous Orchestra melody to boot .
Sweet Martini & Sasabune are available in the CD regular edition of Chumu Chumu . Sweet Martini is a nice smooth mid tempo track that's easy on the ears while Sasabune is the 2nd B-side which's a ballad with this piano driven no. being an understated song .
Megalomania is only available in the CD limited edition of the single & this track brought me serious dejavu vibes as when I 1st heard it , I feel it sounds like a long lost twin of ARASHI's Move your body (which's track #2 from their 9th album Dream"A"live) .
I thought I was the only 1 that Megalomania sounded very similar to Move your body but turns out I'm not the only 1 who felt this way . And frankly I will not be surprised if the writing/composing team worked on both songs but this's something I don't mind as Move your body was 1 of the standout tracks in ARASHI's Dream"A"live & likewise for Megalomania too .
NEWS declares Summer the season of romance with Chumu Chumu ! The title of the group's 2nd single of 2015 means "kiss kiss" in Hindi , is an Indian influenced peppy love song that's perfect to bop along to !
After being quite disappointed in their latest album release White , I'm glad to say that singles wise , NEWS are still in the A game as I feel Chumu Chumu overall is a solid single .
Aside from the A-side which's 1 of their most musically experimental to date , a special mention also has to go to the 4 B-sides in the single as each B-side are equally good & were able to stand up against Chumu Chumu .
In addition , to me the B-sides in Chumu Chumu should have been included in White as I consider them a lot more stronger as compared to most of the White's album tracks (except for BYAKUYA) which sounded too safe for my liking .
All in all , it's good to know that NEWS got back in the zone with their latest single release & if their future singles will have the same if not better/higher standard than what Chumu Chumu offered , then all's well .
CD Review :: Namie Amuro - _genic

CD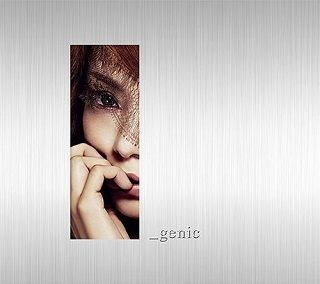 CD + DVD
CD + Blu-ray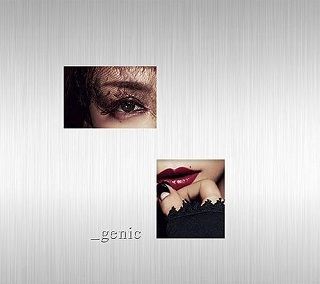 1) Photogenic
2) Time Has Come
3) Golden Touch
4) Birthday
5) It
6) Scream
7) Fashionista
8) Fly
9) B Who I Want 2 B Feat HATSUNE MIKU
10) Stranger
11) Every Woman
12) Space Invader
13) Anything
14) What I Did For Love (David Guetta Feat Namie Amuro) -Special Track-
_genic is Namie Amuro's 11th album & it was released on 10th June .
Namie's last album release was 2013's FEEL & unlike her previous studio albums , no singles are included in _genic , ie. her 39th single TSUKI & 40th single BRIGHTER DAY are excluded from the tracklist .
With the release of _genic , this's Namie's 3rd album that she sung mostly in English , after 2012's Uncontrolled & FEEL .
_genic contains a total of 14 songs & it centres on the theme revival . Namie worked with spirited producers from Japan & overseas where they incorporated the album with 80's beats & 90's R&B grooves .
A total of 5 songs in _genic received music videos .
Kicking off _genic is Photogenic in which lyrically it gives the album its name . Unlike Namie's past albums where the opening track will get a music video , Photogenic unfortunately didn't received 1 .
For me , I like Photogenic as it's a smooth mid tempo no. . While it's slightly not as upbeat/addictive sounding as FEEL's Alive , Photogenic is still pretty good & the special camera sound effects being used in the song gives off a nice extra edge/touch .
I'm not sure why Photogenic didn't received a video as frankly it should have gotten 1 .
Time Has Come is the 2nd song & this's 1 of the standout tracks in _genic . Likewise for Photogenic , a video should have been made for Time Has Come too as this song has a catchy memorable hook that I was instantly drawn into the moment I 1st heard it .
The next 2 songs are 2 tracks that received music videos . Golden Touch is 1 of the rare no.s in _genic in which it contains lyrics of both Japanese (not that much) & English .
Golden Touch is a rather straightforward sounding no. . I like the strong beats incorporated in the song , it's just that somehow I'm slightly not that blown away by it even though it's hard not to like it .
Whereas the next track Birthday , this's Namie's 1st birthday song that was produced by SeventyEight Productions . Concepted after birthdays , the lyrics expresses the feelings to spend that "One special day" in the "best possible way" .
Lyrically , Birthday is my fave in _genic as the lyrics managed to capture the essence/main core of the song . Namie doesn't have that many cutesy sounding songs but Birthday is nice without sounding childish .
It & Scream are the next 2 songs in _genic which're also equally good . I wasn't sure what to expect prior to hearing It but it's 1 of those songs that I find myself humming to as the whistling effect that accompanied the song makes It a class of its own , no pun intended .
As for Scream , the melody of the song is the draw factor as at times without knowing , I can get sucked into this vortex like sounding track . I thought Namie was literally going to scream in the song & while that didn't happen , Scream got a bit repetitive after a while .
Fashionista is the 3rd track to receive a video & this's 1 song that definitely deserves to get 1 . I was a bit disappointed with the video as I thought a different vision/concept should have been visualised but aside from that , Fashionista is 1 of the highlights found in _genic .
Another standout track , Fly is also another personal fave of mine as I like the melody of the song . Although lyrically it's quite questionable , if I chose to ignore that , Fly is actually another song that could have been considered to have been accompanied with a video .
B Who I Want 2 B was composed by upcoming UK underground producer Sophie who has worked with Diplo & Madonna . For this track , it features the vocals of Hatsune Miku who's a humanoid persona voiced by a singing synthesiser application that was developed by Crypton Future Media .
This song was originally credited as B Who I Want 2 B Feat U hum sneak it . U hum sneak it is an anagram of Hatsune Miku .
Depending on how you look/hear , B Who I Want 2 B could either fall in the strange random or just weird sounding category . For me I'm somewhere in between especially since I'm not familiar with Vocaloid sounding music but the fact that Namie sings a duet with someone that's not human , well that's for people to decide .
Stranger is the 4th track to get a video in _genic & it's the 2nd song after Golden Touch to have both Japanese + English lyrics .
This song without any doubt deserves to have a video made & it's easily the main star in _genic simply because it's an extremely catchy EDM driven no. . I like a bit of EDM music & Namie nailed it well when comes to Stranger .
Likewise the next song Every Woman is also stellar too as it's literally a no nonsense track that puts you in a good mood upon hearing it . Lyrically , Every Woman is also not that bad too .
From 1 weird sounding/random song title to the next (after It) , in comes another 1 which's titled Space Invader . I must admit before I heard the song , I had no idea what's Namie going to sing about but contrary to what I assume (being invaded by aliens from outer space ?) , Space Invader actually centres on a relationship where 1 party felt his/her space has been invaded .
Anything is the 2nd last track in _genic & it's also the final song in the album to receive a video .
From here onwards , things slow down considerably & Anything is a ballad which was produced by James Keyz Foye who has previously worked with Beyonce .
All the while I'm only partial to Namie's ballads as to me I feel that's not her main forte . But Anything is perhaps the most simplified sounding song in _genic in that it's just Namie mainly singing alongside with an acoustic guitar .
Lyrically , Anything is quite inspirational & empowering sounding as well .
Included as a special track in _genic , What I Did For Love is credited as David Guetta Feat Namie Amuro in which David Guetta is a French DJ/producer .
What I Did For Love was originally released as the 3rd single off David Guetta's latest album Listen & it featured UK recording artist Emeli Sande on vocals so Namie's version is somewhat a cover .
I thought What I Did For Love is quite a fitting track to conclude _genic & I assumed it was a ballad but it was a nice surprise that 1/2 way , it transformed into an aggressive dance sounding no. which's pretty cool .
The only thing I don't like was that What I Did For Love ended quite abruptly without knowing but other than that , Namie's take on the song is quite good .
J-pop's queen of "hip-pop" is back ! After a wait of nearly 2 years , Namie Amuro unleashed her 11th album _genic ! Unlike her previous albums , all songs in _genic are never-before-released new songs .
After getting in touch with her emotional side with Namie's 1st ballad compilation album Ballada , _genic takes a 180-degree turn to the style of retro 80's dance music & 90's R&B groove beats .
1st of all before I go on further , let me say that I've been a fan of Namie's music for almost close to 10 years . As such , to me I really like _genic a lot as for Namie to release an album without the inclusion of singles , it takes guts if not a certain amount of risk to do that .
To me I personally feel almost every single song in _genic is equally solid/good . It's not easy to create an album where there're no singles & let alone in making sure each of them has their own unique identity but to a certain extent , _genic managed to accomplish that quite flawlessly/effortlessly .
Namie's strength in her music all the while mainly lies in upbeat dance tracks which I suppose it's what she tried to emulate for _genic . Describing a song as a dance track is 1 thing but releasing an album that has many different music elements that defined it as so is another .
Namie's previous album FEEL was & is still amazing but for _genic , it feels more like a throwback to what 80s/90s music sounded like unlike FEEL where its overall mood was more futuristic sounding .
On the other hand , _genic is Namie's 3rd straight album she released that sees her singing mainly/mostly in English . As such I'm very sure naysayers / Namie's English speaking fans will nitpick the way Namie sings in _genic & that goes for her English pronunciations and likewise lyrically on the way certain songs sound like in the album .
While Namie's Japanese speaking fans might question why Namie is once again singing in English where in the 1st place Japanese is her main language as when she released Uncontrolled , it was an unusual if not unheard move for a Japanese female solo artist to do something like this & subsequently she did it again with FEEL & now for _genic .
I'm in no position to critic what Namie should/will do in her next move in her music career but regardless of what it happen , I will respect her actions as not everybody is as lucky as her to have a resurge in popularity & Namie definitely worked very hard to get back in the zone after what she experienced in the past .
On that note , is _genic a shoo in being the best album to have been released this year ? Probably so , that's if you're into sleek sounding dance music that pays homage to what 80s/90s music sounded like .
GLAY - HEROES / Binetsu (A)girl Summer / Tsuzureori ~so far and yet so close~

Cover for both CD & CD + DVD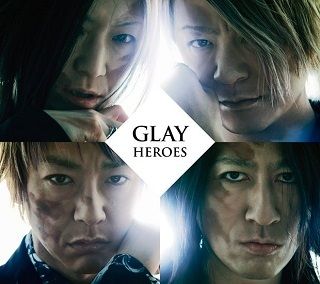 1) HEROES
2) Binetsu (A)girl Summer
3) Tsuzureori ~so far and yet so close~ (Live from Miracle Music Hunt 2014-2015)
4) Album 「MUSIC LIFE 」reprise
HEROES / Binetsu (A)girl Summer / Tsuzureori ~so far and yet so close~ is GLAY's 52nd single & it was released last month on 25th May .
Unlike Japanese new material where it's usually released on a Wed , this single was released on a Mon to commemorate the band's 21st debut anniversary as their debut single RAIN was released 21 years ago on 25th May .
Despite being a triple A-side single release , the 2nd A-side Binetsu (A)girl Summer does not have a video . The single also includes an Album 「MUSIC LIFE 」reprise which're a music montage of their 13th album MUSIC LIFE that was released last Nov .
The 1st A-side HEROES was used as the opening theme song for the anime Daiya no A . Written/composed by lead vocalist TERU & produced by Kameda Seiji , it's described as a support song that will push the backs of those who chase after their dreams .
HEROS is the group's 2nd song to be used for Daiya no A after Hashire ! Mirai .
The 2nd A-side Binetsu (A)girl Summer was written/composed by guitarist HISASHI . The song was picked to be used in the ads of contact lens store Eye City .
The 3rd/last A-side Tsuzureori ~so far and yet so close~ was written/composed by guitarist TAKURO . Promo wise , it was used as the campaign song for the JFN disaster prevention campaign & the version made available in the single was recorded live from their GLAY ARENA TOUR 2014-2015 Miracle Music Hunt .
With the release of HEROES / Binetsu (A)girl Summer / Tsuzureori ~so far and yet so close~ , it's easy to see why GLAY has been around in the business for 21 years & counting as their latest release offers something for everyone to enjoy .
From the uplifting/inspiring HEROES to the Summer inspired Binetsu (A)girl Summer & the emotional driven ballad Tsuzureori ~so far and yet so close~ , each of the A-side are equally strong sounding & able to compliment 1 another without satisfying on quality .
Rock bands come & go but for GLAY to sustain itself for so long in the business , it's not easy but with the release of HEROES / Binetsu (A)girl Summer / Tsuzureori ~so far and yet so close~ , they have proven why they're still 1 of the most respected veteran Rock bands in the industry .
Here's to many more anniversaries for GLAY !