CD Review :: Yamashita Tomohisa - UNLEASHED

CD
CD + DVD FEEL version
CD + DVD LOVE version
1) UnleAsHed
2) You Make Me
3) Paraíso
4) Right moves
5) LOOK AT ME, LOOK AT ME
6) Byoushin
7) Dancer
8) "H"
9) StrAwbErry
10) AI
11) With you
12) Ano Hi no Kaori (CD Only Track)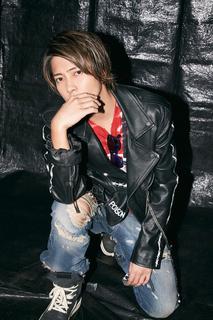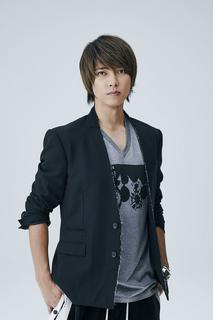 UNLEASHED is Yamashita Tomohisa's 5th album & it was released last year on 28th Nov .
Yamapi's last studio album release was 2014's YOU .
No singles are included in UNLEASHED but 2 album tracks had music videos made .
UNLEASHED is Yamapi's 1st album that's released via SME Records that's owned by Sony , so he's not managed by Warner Japan anymore .
After Yamapi released his best compilation album YAMA-P in Jan 2016 , he had been focusing on his acting career . He at last made comeback with a new tour and UNLEASHED last year . Yamapi commented , "I want to responsibly deliver music that I think is cool and wonderful while I am in my 30s ."
Yamapi himself was involved with the songwriting & composition of most of the songs in UNLEASHED .
For other tracks included in UNLEASHED , Yamapi cowrote with other songwriters .
Kicking things off in UNLEASHED is the album opening track . It's almost titled the same as the album except for the way it's spelt .
UnleAsHed felt more like an album rap track & another unique thing about it is that Yamapi talked/rapped entirely in English . Surprisingly , Yamapi's English pronunciation is quite spot on as I'm able to understand what he's talking/rapping about and the lyrics at least make sense .
You Make Me is 1 of 2 album tracks to have a video made & in the video , Yamapi challenges himself to contemporary dance for the 1st time .
Same with UnleAsHed , You Make Me is also entirely in English & Yamapi once again sounded convincingly good in it . For You Make Me , it's simplicity at its best as it has a very understated mid tempo melody & in here , less is more .
Paraíso is track 3 and this's another funky sounding number that has a strong saxophone melody which I like .
Right moves is the 2nd album track that has a video made & in the video , Yamapi plays a salaryman dancing in the office .
Unlike You Make Me , Right moves has a comical feel to the song & the video itself shows that Yamapi is able to poke fun at himself & not take himself seriously .
The next song LOOK AT ME, LOOK AT ME is 1 of my favourite album tracks & it's the only song that Yamapi did not wrote/cowrote .
The moment I 1st heard LOOK AT ME, LOOK AT ME , I really like it on 1st instant & it would have been great if a video was made for the song as it has a lot of potential .
Byoushin is the next song . Yamapi wrote the lyrics by himself while he co-composed it with UTA . Despite this , this's actually 1 of my least favourite tracks as I feel it's ok for my liking as there're other better stronger sounding tracks in UNLEASHED .
The next track Dancer can be considered as a ballad of sorts as it's a lot more slower sounding unlike the 1st few songs in UNLEASHED & for this , Yamapi cowrote it with KAT-TUN's Kamenashi Kazuya & KOUDAI IWATSUBO .
I thought it was neat for Kame to have some personal input in UNLEASHED as he & Yamapi gone way back in their Johnnys days . I enjoy Dancer a lot & after a series of back to back upbeat songs , it's good to slow things down with Dancer .
The next 3 songs are back to back upbeat tracks , starting with the weird sounding titled "H" , followed by StrAwbErry & AI .
I'm not really sure what does H stands for in this context but judging from the lyrics , I think "H" is 1 of the more racier sounding songs in UNLEASHED .
On the other hand , StrAwbErry has quite a strong guitar backing melody . This alongside with Byoushin is almost borderline filler tracks for me .
Just like LOOK AT ME, LOOK AT ME , AI is my 2nd favourite album track which really should had a video made . With a title like AI , it's not surprising that it has a very cool edgy futuristic tone & it could have been something that almost made the cut in Yamapi's 1st dance mini album Asobi EP .
Concluding things in both CD + DVDs of UNLEASHED is With you . The 2nd track written by Yamapi solely , With you is a great empowering number & alongside with Dancer , both are the closest that can be considered as ballads .
Only available in the CD only version of UNLEASHED is Ano Hi no Kaori & this's the 3rd track that Yamapi wrote entirely by himself .
Similarly with You Make Me , Ano Hi no Kaori applied the less is more concept where it's just a simple acoustic guitar melody that backed Yamapi up which I really enjoy .
After it feels like forever , Yamapi at last is back with a new album UNLEASHED & frankly I find it hard to believe it has been so long since Yamapi released something on his own (not counting 2017's Senakagoshi no Chance which he released as part of Kame to Yama P) .
But to say that it was worth the long wait is an understatement as I really enjoy what UNLEASHED had to offer . To me , the tracks in the new album felt like an extension of what he put out from Asobi EP , only that they're much better in almost all aspects .
Quite a lot of songs in UNLEASHED are sung almost entirely in English but based on what I've heard , Yamapi's English dictation/pronunciation has improved tremendously unlike his older solo works where he tried his best to sing in English but in the process his pronunciation sounded quite cringy/muddled up .
Also I appreciate that Yamapi has a considerably amount of personal input in UNLEASHED , in fact this's probably the most amount of personal contribution he has as compared to his previous albums .
I guess the reason on why Yamapi took so long to at last come back with something new besides focusing on his acting career is because of label changes seeing that now it's Sony & not Warner that's managing him .
Hopefully Sony will do a much better job in taking care of Yamapi . When Yamapi was under Warner , he no doubt released some of his best solo works to date but Warner unfortunately didn't know how to market him properly which frankly sucks .
Lastly , the decision not to include any singles prior to the release of UNLEASHED is tricky but most of the new material is quite singles potential worthy . In a way I somewhat feel that You Make Me & Right moves don't really deserve to have videos made but I suppose Sony wanted something more mainstream/safe as if Yamapi made videos for LOOK AT ME, LOOK AT ME and/or AI , it might be a drawback for some .
All in all , it's great to have Yamapi back & the wait for him to put out even more new solo songs wouldn't be that long as he will release his 9th single Reason / Never Lose next month on 13th Feb .