CD Review :: YUI - HOW CRAZY YOUR LOVE

CD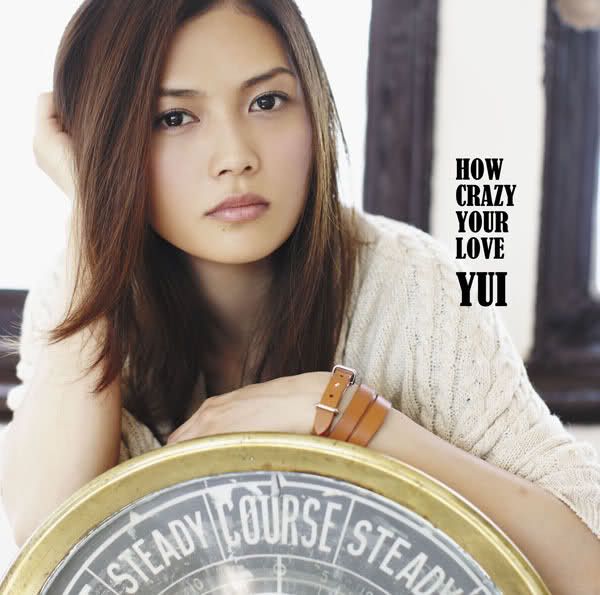 CD + DVD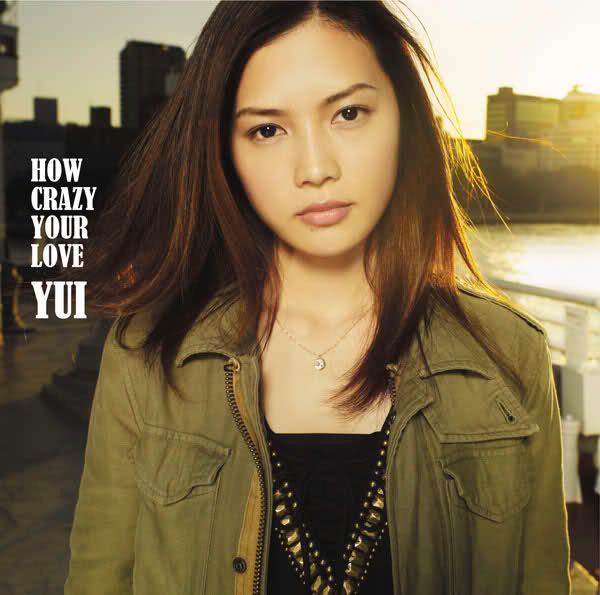 1) HELLO
2) Separation
3) Get Back Home
4) Lock On
5) U-niform
6) Cooking
7) Rain
8) Good night
9) YOU
10) It's My Life
11) no Reason
12) Nobody Knows
13) Green a.live


HOW CRAZY YOUR LOVE is YUI's 5th album & it was released a few days ago on 2nd Nov .
YUI's new album includes 4 singles & a B-side . HOW CRAZY YOUR LOVE comes in about a year & four months since YUI released her last album HOLIDAYS IN THE SUN back in July 2010 .
HELLO is YUI's 19th single & it was used as the main theme song for the movie Paradise Kiss .
When the single was released , it was titled as HELLO ~Paradise Kiss~ in line with the promotion for Paradise Kiss the movie . I'm not sure why it has been shortened here but anyway , HELLO is still a fun cheery sounding no. which's a good song to kick start the album .
The album 1st track is something titled Separation . YUI commented that "Separation has a funky rhythm , something I've never tried before . I made it while imagining bits & pieces of rhythm quickly being added into the song .
Although I was told , "That's not a funk rhythm" , I feel I was able to bring out a groovy effect . Then , I thought it would be fun to add painful lyrics & started writing" .
Get Back Home is the next album track & for this , it's quite a mellow no. . This song kind of reminds me of HOLIDAYS IN THE SUN's Please Stay With Me & also a little bit of again's Sea too .
Lock On is the only album track that gets a music video & for this , it was chosen as the theme song for the drama Kaito Royale which Matsuzaka Tori stars in .
Kaito Royale is originally a popular mobile game & it has been described as a exciting suspense story . Other than Matsuzaka , Oomasa Aya , Fukushi Seiji & 2PM's Chansung serves as the main cast members for the drama .
YUI commented that "I made the song with the theme of 'thrill' . Since the drama is set in a world of treasure stealing , I wanted it to have a kind yet fun outlook on the world . To make it even more thrilling , I changed the key during the middle , but it was difficult .
When I first received the offer to write the theme song , there was no script , so I read the draft . I knew a little about Kaito Royale through games & ads , which helped me to create an image of the drama" .
U-niform is track #5 & for this , I only find it ok & it's quite a typical standard track YUI is known for .
This's not really something I might listen to on a frequent basis but at least U-niform is a pleasant sounding no. .
Cooking follows after U-niform & I guess you can say Cooking is the 1st title that caught my attention when I saw the album tracklist as I was curious to know how this will sound like .
YUI challenged herself to simple triple (three beats in each measure) in Cooking . She commented that "Ever since my debut , I always wanted to make a song with simple triple . But back then, I couldn't operate a computer that well & I wasn't able to step record .
Now , I've become accustomed to a computer so I typed in the drums myself , then created the melody . It was by feel , but I had fun . The song had a warm feel to it , so I think the kind lyrics accompanies the song's outlook .
I felt that every girl has the feeling of wanting to make food for the person they love , so I sang the song while imagining I was near that person ."
Rain is YUI's 17th single & this was used as the theme song for the drama Perfect Report which was aired last October .
The producer of Fuji TV stated that YUI's song was chosen due to the fact that she puts in lots of energy into her songs .
Even though Rain is the oldest single included in the album , it's something that I'm still not bored with even up to now .
Goodnight is the shortest track included in HOW CRAZY YOUR LOVE & the last time YUI included an interlude in her album was I LOVED YESTERDAY's No way .
YUI said that "The song I wrote while wanting to change the scene is Goodnight . At first , it was a song you could hum to but as I was making it , I became greedy . In the end , I recorded it properly & added a chorus to it" .
YOU is the B-side of YUI's 19th single HELLO ~Paradise Kiss~ . While the A-side was used as the movie's opening no. , for YOU , it was used as the movie's ending theme song instead .
This's the 1st time YUI has included a B-side track in her album & frankly , I'm really happy she did that because I really like YOU a lot so needless to say , I'm thrilled she decided to do this & I can understand why , with HELLO being the main opening no. for HOW CRAZY YOUR LOVE , it kind of make sense to include YOU in the tracklist as well .
It's My Life is the 1st A-side of YUI's 18th single It's My Life / Your Heaven . It's My Life was used as U-CAN's 2011 commercial song & just like her previous double A-side singles , the 2nd A-side Your Heaven is not included in the album .
I still remember the surprise I had when It's My Life was released alongside with Your Heaven . While Your Heaven is a ballad , It's My Life is something YUI really experimented & went all out .
It's My Life has that very ska reggae influence which might or might not sit well with longtime fans of YUI but for me , I feel that it's a music risk that paid off nicely for YUI .
The last 2 songs are album tracks , the 1st one that's titled no Reason .
no Reason is frankly 1 of my fave album tracks , simply because it sounds almost like LIFE , which's also incidentally 1 of my fave YUI singles . I just like no Reason for being really memorable & catchy on 1st listen .
Definitely 1 of the standout tracks in HOW CRAZY YOUR LOVE for sure .
Likewise , the same thing goes for Nobody Knows as well . It has a much more edgier sound . It's not as heavily angsty driven as some of YUI's previous songs but Nobody Knows is still something worth listening & checking out .
Green a.live is YUI's 20th single & this's the last song included in HOW CRAZY YOUR LOVE & let alone the most recent single she released prior to the release of the album .
This song is dedicated to the victims of the March 11th earthquake/tsunami . YUI mentioned that "it's a song with many factors . It was hard to put them into words because I wanted to make it carefully .
Also, when I finished the song , I was able to think , "This is me right now" . There are a lot of emotions within me that I haven't unraveled yet . So I realised that I have to face it , instead of putting an end to it ."
Since making her debut presence felt some 6 years ago , YUI has certainly matured & have come a long way in the music scene & it's evident/proof in her latest album release HOW CRAZY YOUR LOVE .
In relation to YUI's thoughts about her new album , she sums up by saying "It holds the meaning of 'how much is your affection' . I used the word 'LOVE' in the title , but I wanted it to mean a big 'emotion' .
Like support or a guideline for life … in a broad sense , I think it turned out to be an album that asks , 'What are your emotions?' By using 'LOVE' , I felt that it was the best way to deliver these feelings in simplest form" .