CD Review :: ayumi hamasaki - sixxxxxx EP

CD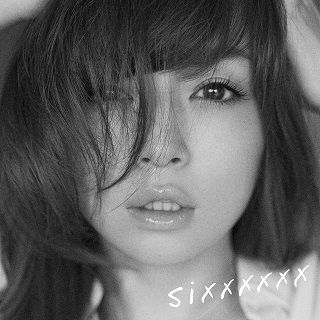 CD + DVD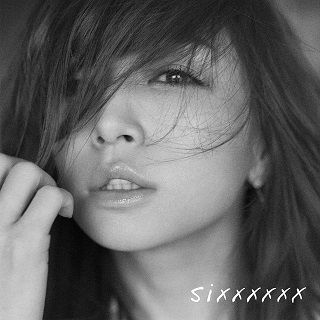 CD + Blu-ray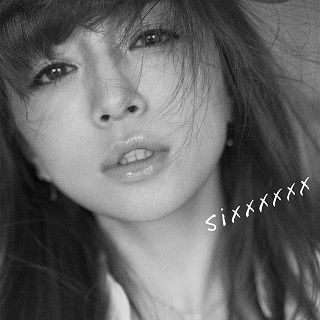 1) Step by step
2) Summer diary
3) Sayonara Feat SpeXial
4) Sorrows
5) Shape of love
6) Sky high
sixxxxxx EP is ayumi hamasaki's 5th mini album & it was released on 5th Aug .
No singles are included in sixxxxxx . As the title of the mini album suggests , ayumi's latest release contains a total of 6 songs which all the titles start with the alphabet S .
The artwork for sixxxxxx was done in collaboration with fashion magazine Numero TOKYO . With the theme "au naturel Hamasaki Ayumi" , the photos were shot in a suite room at a hotel in Tokyo . ayumi's face can be seen close-up with natural make-up .
3 songs in sixxxxxx Step by Step , Summer diary & Sayonara received music videos ,
Preceded by the lead song , Step by Step is the 1st track in sixxxxxx .
Prior to the physical release of the mini album , Step by Step was released digitally last month on 1st July .
Promo wise , Step by Step was picked to be used as the theme song for NHK Sougou's drama Bijo to Danshi . ayumi who was offered by NHK to provide the theme song commented , "I depicted a positive message in my own way ."
This's ayumi's 2nd time in providing a theme song for a NHK drama since 2010's BALLAD & she revealed that she wrote the lyrics of Step by Step after reading the script for Bijo to Danshi .
The 2nd song to receive a video in sixxxxxx , Summer diary as the song title suggests , it's a Summer inspired song .
Compared to ayumi's past Summer songs , Summer diary is more towards the mid tempo side . I don't think it's as good as her other Summer inspired songs but it's still a rather decent sounding no. .
Sayonara is the 3rd song to have a music video & this song features the vocals of Taiwanese boyband SpeXial , making this the only collaboration track in sixxxxxx .
Prior to the physical release of sixxxxxx , Sayonara was released digitally last month on 20th July .
Composed by DAISHI DANCE , Sayonara is definitely 1 of the standout tracks in sixxxxxx . I'm quite DAISHI DANCE biased as I enjoy most of what he composed for other artistes . I know some don't like that SpeXial is featured in the song but I don't see any problems with it as I thought their vocals are not that bad , especially when they sing with ayumi together .
Sorrows is track #4 & it has traces of ayumi's past Rock inspired ballads . I thought it would be a rather un-inspiring no. but Sorrows still surprised me nonetheless .
Shape of love is the 2nd last track in sixxxxxx & this's my personal favourite seeing that it has been quite sometime that an ayumi song struck a chord in me .
What I liked about Shape of love was that melody wise , ayumi didn't went overboard & it has a rather simplistic sounding tune . The acoustic guitar riff that can be heard in the middle of the song elevate things to a certain extent .
Sky high is the final no. in concluding sixxxxxx . I think this song's ok , it's not something that I will go crazy over although it's a bit odd that when I 1st heard it , I thought Sky high sounded a bit like winding road (track #16 in ayumi's 6th album MY STORY) .
ayumi heats up the Summer with the release of her new mini album sixxxxxx ! This's her 2nd release of the year after releasing her 16th album A ONE in April .
There's definitely no signs of ayumi slowing things down & it's a bit daunting to know that sixxxxxx was released a mere 4 months after A ONE .
Concept wise , I think it's really cool for ayumi to utilise the alphabet S in so many different ways which's definitely clever & innovative .
Songs wise , some might feel that the songs in sixxxxxx sound like leftover tracks that didn't made the cut in A ONE . For me , sixxxxxx is quite ok , even though compared to her past mini albums , ayumi could have done a lot more better in some aspects .
I don't like all 6 songs in sixxxxxx but Sayonara , Sorrows & Shape of love are the tracks that stood out to me . As for the other 3 tracks , they sounded like something that I can find in her past music discography .
Given a choice , I would rather ayumi released the above mentioned tracks that I like as a standalone single as it's no point to keep releasing songs that she has already done before . It's 1 thing to keep her long time fans reminisce of nostalgia that could be found in her older works but it's not going to win her any new fans if this continues on .
The way I see it for her next release , ayumi should explore her options more wider/open & employ new people to work on her material because if she keeps relying on the same personnel to compose her songs , she will be stuck in a music bubble & even if the music risks that she undertook might be bad/sound terrible , at least she can said she has tried .