Saturday, December 31, 2016
L'Arc~en~Ciel - Don't be Afraid

CD
CD + Blu-ray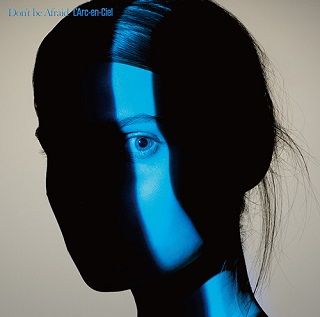 CD + Blu-ray BIOHAZARD × L'Arc-en-Ciel version
1) Don't be Afraid
2) Cradle -L'Acoustic version-
3) Don't be Afraid (hydeless version)
4) Cradle -L'Acoustic version- (hydeless version)
5) Don't be Afraid -English version-
Don't be Afraid is L'Arc~en~Ciel's 42nd single & it was released on 21st Dec .
L'Arc~en~Ciel's last single release was last Christmas's Wings Flap .
Don't be Afraid was used as the theme song for the Japanese dubbed version of Resident Evil : The Final Chapter that opened in Japan theatres on 23rd Dec .
Cradle -L'Acoustic version- serves as the B-side in the single . The original take of the song was found as track #4 in L'Arc~en~Ciel's 1999 release album ark while the CD tracklist in the CD + Blu-ray BIOHAZARD × L'Arc-en-Ciel version of Don't be Afraid includes Member's Voice from -Biohazard × L'Arc-en-Ciel on PlayStation VR- done by each member .
Prior to the physical CD release , Don't be Afraid -English version- was released digitally on 25th Nov . This was used in Sony's campaign for its high resolution audio with the concept "There's no turning back . High resolution wireless ."
Don't be Afraid was written by vocalist hyde & composed by bassist tetsuya . The members who have been a fan of the Resident Evil series , expressed their joy on the collaboration .
hyde stated , "I wrote the lyrics while imagining one mustering up their courage and overcoming fears ." tetsuya commented , "While drawing the image of the movie in my head , I interpreted it in my own way . Rather than a choppy intense guitar , I thought it would be better to use a clean arpeggio with a feeling of sadness ."
In mid-November , L'Arc~en~Ciel released a music video called Don't be Afraid -Biohazard × L'Arc-en-Ciel on PlayStation VR- , which is a collaboration project with the 'Resident Evil' PlayStation VR game .
To mark the 20th anniversary of L'Arc~en~Ciel & the 25th anniversary of Resident Evil/Biohazard , a special collaboration project was born ! The band performs the movie Resident Evil : The Final Chapter's Japanese version theme song Don't be Afraid , for which a fully-digitised PlayStation VR 360-degree music video was created . The rock single is also a CM song for Sony's HD Wireless campaign .
Frankly I expected a bit more from Don't be Afraid with it being used to promote Resident Evil . I find it odd that it's unusually mellow given the theme/concept of the video game .
Perhaps I thought Don't be Afraid might sound like 2008's DRINK IT DOWN (which's still a great song) but considering in recent years L'Arc~en~Ciel has not been as active as before , it would have been better for them to include more new material as waiting for a year for them to finally come back with something new , in this case the wait doesn't feel worth it .
On the other hand , there's no doubt L'Arc~en~Ciel's staying power is still going on strong as their 2 Tokyo Dome concert dates 25th L'Anniversary LIVE will take place in April 2017 . Maybe during 25th L'Anniversary LIVE , they will debut a new song in marking this momentum occasion ?
Wednesday, December 28, 2016
Namie Amuro - Christmas Wish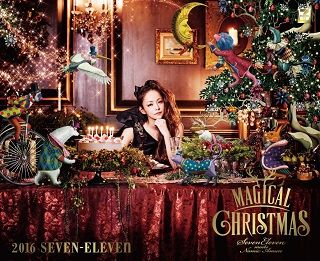 Christmas Wish is a song by Namie Amuro which 7/11 used for its Christmas campaign Magical Christmas ads .
Through this campaign , those who reserved a Christmas cake at 7/11 stores in Japan received an original poster & a music card that contains Christmas Wish . This song will not be released in a CD & was only be obtainable via this campaign .
Even though Christmas is over , Christmas Wish is a great festive song to listen during the occasion even though it does get repetitive at times . It's hard to believe the last Christmas inspired song Namie released was 2005's White Light .
2016 is Namie's most musically productive to date seeing that she released 3 singles . It would have been nice if she released Christmas Wish as a standalone single but what she did with 7/11 , it's a smart marketing tactic .
It reminds to be seen if she will include singles in her next studio album as last year's _genic did not include any . I hope her next album would not be another Uncontrolled part 2 as the album's tracks was overshadowed quite significantly by the single songs .
Either way , here's hoping to more new music from Namie in 2017 !
Monday, December 26, 2016
Hey ! Say ! JUMP - Give Me Love

CD Regular
CD Limited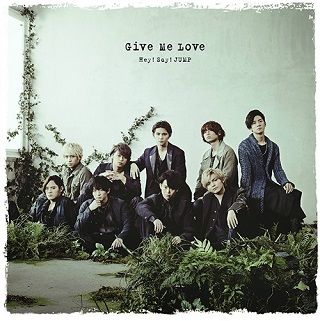 CD + DVD
Give Me Love is Hey ! Say ! JUMP's 18th single & it was released on 14th Dec .
The group's latest single was released 2 months + since their previous single Fantastic Time .
Give Me Love was used to promote the Fuji TV's Getsu-9 drama Cain To Abel starring member Yamada Ryosuke . It's described as a mellow R&B track that sings about life's troubles & love. This was Yamada's 1st Getsu-9 drama & likewise , this is the group's 1st time in providing a song for a Getsu-9 drama .
There're a total of 5 B-sides scattered/available in all 3 editions of Give Me Love . The 1st 2 songs are exclusively found in the CD Regular pressing .
Glorious features the members singing their burning passion for the fans in their 10th year as a group in a cool way while the festive inspired sounding track Ashita Hallelujah is described as everyone's fight song that warms the heart .
The next 2 songs are only available in the CD Limited edition of Give Me Love . TOY is an electro swing song while Baby I Love You is dubbed as this year's greeting song which the group conveys this message with their fans . "Thank you for this year . We're counting on your support next year and beyond" .
Traffic Jam is the only B-side found in the CD + DVD edition of Give Me Love & this grown up sounding song plays a good contrast against the emotional A-side .
Hey ! Say ! JUMP wraps up 2016 with the release of their latest single Give Me Love which deals with a sad yet strong true love .
To say that this year has been a great music year for Hey ! Say ! JUMP is an understatement as they released some of their best if not most mature sounding works to date which's a huge difference seeing that last year , their releases were extremely cheesy & age inappropriate sounding .
And unlike last year , I enjoy most of what they released this year . Even certain songs that have a cutesy vibe , they still have that grown up edge attached to it .
I feel with the release of Give Me Love (which's their 1st ballad released as a single) , they finally shed & left behind their days as boys & embraced themselves as grown up men . Even their 5th album DEAR. was a big improvement over last year's JUMPing CAR too .
Knowing that 2017 is their 10th anniversary since they released their debut single Ultra Music Power in Nov 2007 is insane as it felt as though they're still kids . It's said that they will release a 10th anniversary album in March . Nothing is confirmed yet but it will be a great release in looking back from their early days until now .
Friday, December 16, 2016
CD Review :: ARASHI - Are You Happy?

CD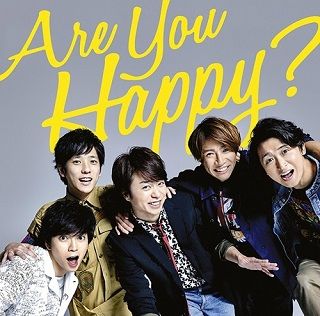 CD + DVD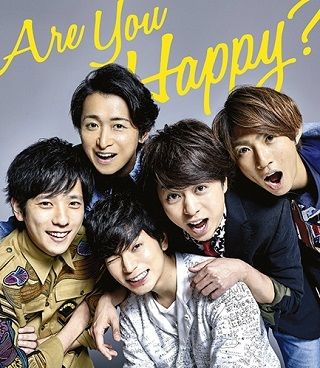 1) DRIVE
2) I seek
3) Ups and Downs
  4) Seishun Boogie
5) Sunshine (Sakurai Sho's Solo)
6) FukkatsuLOVE
7) Amore (Aiba Masaki's Solo)
8) Bad boy (Ohno Satoshi's Solo)
9) WONDER-LOVE
10) Mata Kyou to Onaji Ashita ga Kuru (Ninomiya Kazunari's Solo)
11) Daylight
12) Ai wo Sakebe
13) Baby blue (Matsumoto Jun's Solo)
14) Miles away
15) To my homies
16) Don't You Get It
17) TWO TO TANGO (CD Only Track)
Are You Happy? is ARASHI's 15th album & it was released on 26th Oct .
ARASHI's last album release was last Oct's Japonism . In Are You Happy? , singles Ai wo Sakebe , FukkatsuLOVE & I seek / Daylight are included while their most recent / 50th single Power of the Paradise is excluded .
There are 16 songs in total - 4 single songs , 5 solos & 7 new group album tracks . The CD only version of Are You Happy? includes a bonus track TWO TO TANGO .
Are You Happy? focuses on the theme of happy & it portrays the present ARASHI that ARASHI thinks of .
In addition to solo songs , this time round each of the members were in charge of original ARASHI songs using ie. 5 songs that are even more individualised than usual are included in Are You Happy? .
The 'under the supervision of' caption refers to each member being in charge of the song . None of them were involved in the song making , except for Sakurai who wrote his own rap lyrics and Nino who cowrote the lyrics for his solo no. Mata Kyou to Onaji Ashita ga Kuru .
Are You Happy? is described as an album that will envelop all who listen , packaging up ARASHI's current progress as they continue on forward .
Kicking things off in the new album is the 1st album track , DRIVE which was supervised by MatsuJun .
Unlike their past opening album tracks which were upbeat & extremely memorable , DRIVE is quite a laidback song that frankly does not set the pace on what to expect in Are You Happy? subsequently .
I seek is the 1st A-side of ARASHI's 49th single I seek / Daylight . This was used to promote leader Ohno Satoshi's Sekai Ichi Muzukashii Koi drama .
Described as a love song , I seek centres on the dilemma + sadness of a clumsy man in love & it's sung in a bright positive way that's accompanied with groovy feelings .
Ups and Downs is the 2nd album track & surprisingly , this's used as the opening song for their current ongoing ARASHI LIVE TOUR 2016-2017 Are You Happy? which I find it rather odd as I don't think it's a memorable track .
The next song Seishun Boogie was supervised by Aiba . I feel that this track is slightly better/memorable as compared to the 1st 2 album tracks even though I wouldn't consider this song as a favourite of mine .
Sunshine is the 1st of 5 solos in Are You Happy? & this's sung/rapped by Sakurai . Rap lyrics wise , Sakurai wrote them as per norm .
After Japonism's angsty driven Rolling days , as the title of his latest solo suggest , Sunshine is a cheery no. that's bound to put a smile on fans as this's short & sweet . The addition of Sakurap always adds a nice touch .
FukkatsuLOVE is ARASHI's 48th single & this was used to promote the ads of NTT docomo's d Hits .
Described as a love song , FukkatsuLOVE was composed & arranged by Yamashita Tatsuro , with lyrics written by Yamashita's wife Takeuchi Mariya .
A catchy guitar melody was added to Yamashita Tatsuro's unmistakable chorus & rhythm . ARASHI heartrendingly & melodiously sings the universal story of love between a man and a woman that could be taking place in any era . As such lyrically , FukkatsuLOVE is a dramatic love song that's moulded into like a novel .
ARASHI requested the couple to create a song for them when both of them attended their concert in 2013 . Sakurai described this as a seasonal project & they were real pleased to release FukkatsuLOVE .
In addition , fellow Johnnys colleague Ikuta Toma appeared in the FukkatsuLOVE video .
The next 2 songs are solo tracks . Amore is sung by Aiba while Bad boy is handled by leader Ohno .
When I saw the title Amore , I thought Aiba was going to sing a ballad in which the opening has a piano driven melody . It subsequently changed & became a mid tempo track . I would have preferred if Amore was a full blown ballad as I like what Aiba did for his LOVE solo track Yozora e no Tegami .
As for Ohno's latest solo no. in Are You Happy? , he's like a blank canvas in that basically almost any type of music genre he's able to handle it quite perfectly . For Bad boy , it's a full out onslaught EDM driven no. & it's frankly 1 of the better/memorable tracks in the album .
The next 2 songs are related to Nino in the sense that he supervised the production of WONDER-LOVE while his latest solo track Mata Kyou to Onaji Ashita ga Kuru followed suit after that .
On 1st listen , WONDER-LOVE sounds like a track that didn't made the cut in their 13th album THE DIGITALIAN as just like Ohno's Bad boy , it's quite EDM driven .
As for Mata Kyou to Onaji Ashita ga Kuru , Nino had personal input in that he cowrote the song . I find his latest solo track quite interesting as it's somewhere in between a mid & uptempo piano driven no. .
The next 2 songs are single tracks . Daylight is the 2nd A-side of ARASHI's 49th single I seek / Daylight .
Daylight was used to promote MatsuJun's 99.9 ~Keiji Senmon Bengoshi~ drama . MatsuJun personally requested Sakurai to provide the rap verses in the song .
2012's Face Down was the last single song that Sakurai last rapped in . Linked to the world of drama , both strength + kindness are wrapped inside the warm melody found in Daylight .
Ai wo Sakebe is ARASHI's 47th single & this was used in the ads of wedding information magazine Zexy .
According to creative director Yanai Michihiko , this collaboration came about as he wanted "ARASHI to sing 'a national song of celebration' that everyone can sing together during a wedding reception ." In response to Yanai's request , ARASHI put together a cheerful & uptempo wedding song that's sung from the point of view of the bride's male friends .
On Ai wo Sakebe , ARASHI commented , "The lyrics are made up of words of congratulations that you are too embarrassed to say because you've known each other for a long time as well as feelings of slight loneliness . It would make us happy if you would love this song that will liven up weddings and celebrate a new threshold ."
Baby blue is the last solo track found in Are You Happy? & for this , this's sung by MatsuJun .
All the while MatsuJun's solos always either been hit or miss for me . In this case , I'm in the middle in that while I feel Baby blue is a pleasant sounding song . there's nothing special about it but still it's not as bad/weird as some of his past solo tracks .
Miles away is the next album track & this was supervised by Ohno .
Frankly out of the 5 songs that each ARASHI members supervised , Miles away is my favourite as it's a chilled out sounding song but at the same time , it's 1 of those tracks that has an extra edge over the other album tracks . And if I have my way , a video should have been made for this song .
The next song To my homies was supervised by Sakurai & there's the inclusion of Sakurap in the song .
Despite the rather hip sounding title , To my homies is actually quite a boring song to me as I find it rather lacklustre & even though there's Sakurap present , it doesn't do that much in saving the track .
Don't You Get It is the last song in the CD + DVD edition of Are You Happy? & it's also the only album track that has a video made .
I guess the phrase saving the best for last applies to Don't You Get It & it's quite obvious on why ARASHI chose to make a video based on this song as out of most of the new album material , this's somewhat the most memorable out of the entire lot .
And as compared to ARASHI's past album tracks , Don't You Get It has a less serious tone which showcases a different side of them which's evident on what goes on in the accompany video .
TWO TO TANGO is exclusively found in the CD only edition of Are You Happy? & Sakurap is present in the track .
This can be considered as the most angsty driven song in the album as it's quite bold in your face . While TWO TO TANGO is no truth and/or Breathless , it's still quite ok nonetheless .
ARASHI asks , Are You Happy? After the high concepts of LOVE , THE DIGITALIAN & Japonism , this time the group starts from the basic universal joy of listening to music & presenting songs that make the listener feel happy . Besides singles Ai wo Sakebe , Fukkatsu LOVE , I seek & Daylight , the album includes songs from each member that convey the theme of "happy" .
I hold back in writing/releasing this review because I wanted to make sure I gave Are You Happy? considerable no. of listens before I publish this because it has been a really long time since I last felt so disconnected from an ARASHI album .
The positive aspects is that I feel the single songs that made the cut in Are You Happy? are still tops even though I wished they include Power of the Paradise as I like that song a lot .
And also personal input wise , this's the most amount of individual effort that has gone into the production of an ARASHI record as normally it tends to be Sakurai & Nino who does this for their own solos and/or album tracks . And for all members to do so , it's quite a commending effort .
However despite this , I actually don't feel happy in listening to Are You Happy? . Instead , I felt bored in hearing the new material as most of them sound quite uninspiring & bland . And I genuinely feel that Miles away is the standout non solo track in the album .
When I reviewed Japonism last year , at least some of the album tracks were memorable & able to be on par/suppress the single songs despite it being musically messy . That doesn't apply to Are You Happy? which I think it's a huge pity as albums wise , I thought LOVE & THE DIGITALIAN were ARASHI's most recent better/more put together albums .
Perhaps ARASHI is suffering from album fatigue ? I don't know but considering Are You Happy? is their 15th album & the fact that they've been releasing an album every year , maybe it's time for them to put emphasis on quality as I rather they release an album every 2 years but I know it will sound great as I never would have thought I used the word boring to describe an album released by ARASHI .
For now , I say just skip most of the new material & focus on the single songs + Miles away + perhaps Don't You Get It . I do hope ARASHI would recapture my attention in their next album as I don't want to come to a stage where I would dread & be bored by ARASHI once more .
Friday, December 09, 2016
AKi - STORY

CD
CD + DVD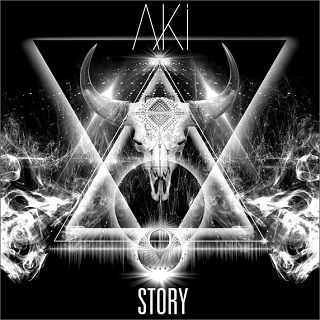 1) STORY
2) libido
3) Skyfall (CD Only Track)
4) Missing (CD + DVD Track)
STORY is AKi's debut single & it was released last month on 16th Nov .
AKi's latest solo release includes 3 B-sides which the 1st 1 that's titled libido has already been performed at AKi's solo concerts .
Skyfall is only available in the CD Only edition of STORY while Missing is exclusively found in the CD + DVD of the single .
It's odd that AKi does things a bit different from the usual norm seeing that prior to releasing STORY , he 1st released his debut solo album ARISE , followed by last Dec's mini album EPHEMERAL which were both surprisingly solid releases .
But aside from that , STORY is quite good overall . Out of the 3 B-sides , I like Skyfall the most .
I'm curious to see what AKi has plans up in store in 2017 but for now , I await SID making a return as they will release their new single Glass no Hitomi on 18th Jan 2017 .
Saturday, December 03, 2016
B'z - Fukiarenasai
Fukiarenasai is a song released by B'z digitally last month on 23rd Nov .
This latest song release from the duo was used as the theme song for the movie Shippu Rondo .
Shippu Rondo is based on the novel of the same title which centres on Kuribayashi Kazuyuki (played by actor Abe Hiroshi) , a senior researcher at a university & a father whom is having difficulty connecting with his adolescent son . When an illegal biological weapon is stolen from the lab & the entire country held hostage , Kuribayashi is tasked with retrieving the experiment at any cost .
Fukiarenasai is described as a dramatic & tension-filled no. that's intended to evoke a similar feeling to the flashy fight scenes typically found in action flicks .
It's unusual for B'z to release 2 songs digitally back to back (with what they did previously for Sekai wa Anata no Iro ni Naru in Oct) .
Still , it's better than nothing as the duo has been on hiatus this year which look set to continue until early if not mid 2017 . As such , I shouldn't complain as I enjoy both Sekai wa Anata no Iro ni Naru & Fukiarenasai .
I suppose why both tracks were not released physically is because they probably didn't have time to make videos accompanying the songs so this's the next best alternative .
I do hope B'z will make a comeback in 2017 but for now , Sekai wa Anata no Iro ni Naru & Fukiarenasai are on loop in my playlist .