CD Review :: BENI - Undress

CD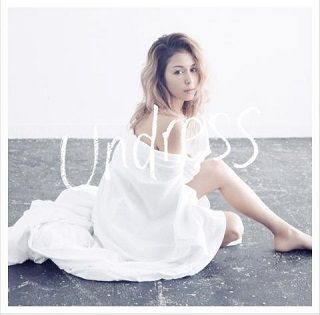 CD + DVD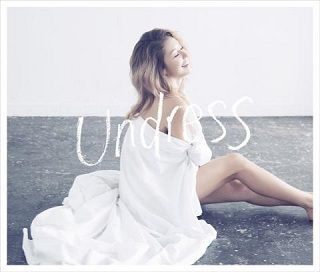 1) INTRO
2) DO IT RIGHT
3) BFF
4) Forever
5) MEOW
6) Kimi no Kakera
7) Yokogao
8) PAPA
9) DEEP SWEET EASY
10) BABY
11) SAYONARA
12) TATTOO
13) ZERO
14) Fun Fun Christmas (Bonus Track)
15) CLOTHES OFF (Secret Track)
Undress is BENI's 6th album & it was released last month on 25th Nov .
BENI's last studio album release was 2013's Red . In Undress , just 1 single Forever is included in the album & so's the single's B-sides BABY & TATTOO .
All 4 songs in Forever had music videos made & Forever's 3rd B-side CAT'S EYE is excluded but the video is included in the DVD tracklist of Undress .
INTRO kicked things off & Undress wasted no time in diving straight into the 1st album track DO IT RIGHT .
DO IT RIGHT is 1 of my favourite album tracks as it has a strong memorable melody & it's something that I like the moment when I 1st heard it .
The next album track is BFF . Prior to the physical release of Undress , this song was released digitally on 11th Nov .
Described as a sequel to Forever , BFF is an ode to friendship which's dedicated to BENI's best friend . A video was made for the song but it's not included in the DVD tracklist of the album .
Forever is BENI's 18th single & it's the only single included in Undress .
This was BENI's 1st single release since 2013's Konayuki & the Motown-tinged song has the theme of bonds , not just between lovers , but also between friends & family .
MEOW is the 3rd album track & already before hearing the song , I had a weird feeling about it as I didn't know what to expect .
Turns out , MEOW is a dance number but it sounded like there're different melodies strung together to form it . At the end of the day , MEOW is a rather weird song .
On the other hand , Kimi no Kakera is a nice mid tempo number and after hearing MEOW , hearing Kimi no Kakera in a rather simplified form is a nice change .
The next song Yokogao is a heartfelt ballad & there're not that many ballads in Undress so Yokogao is a standout no. .
Following Yokogao , it's PAPA & before the physical release of Undress , this song was released digitally on 18th Nov .
PAPA is dedicated to BENI's dad & just like BFF , a video was made for the song but it's not included in the DVD tracklist of Undress .
DEEP SWEET EASY is another favourite of mine as it's 1 of those chilled out mid tempo songs that's easy and pleasant on the ears .
BABY is the 1st B-side originally found in BENI's 18th single Forever . Promo wise , it was used to promote the pachinko machine CR Cat's ♥Eye .
SAYONARA follows after BABY & despite the title , it's actually an upbeat number but lyrics wise , it's a break up song .
Unusually , BENI sung SAYONARA almost entirely in English & the lyrics booklet in Undress even has a English to Japanese translation of the song that BENI personally translated which I thought it's pretty cool .
TATTOO is the 2nd B-side originally found in BENI's 18th single Forever & I'm glad to see TATTOO made the cut in Undress as when I reviewed Forever , I highlighted that TATTOO is my favourite B-side out of the 3 .
ZERO is the 2nd last album track & just like SAYONARA , it's an upbeat song but the lyrics contrast the melody . It's a bit borderline filler for me though .
Fun Fun Christmas is available as a bonus track in Undress & this was used to promote Japanese home furnishing store Francfranc last year .
This song was 1st included in the tracklist of 『Welcome To Precious Christmas presented by Francfranc』 V.A. (Produced by Ryosuke Imai) CD . The CD itself have both an English & Japanese version of Fun Fun Christmas .
Perhaps it's due to the holidays season , I guess BENI decided to include Fun Fun Christmas in the album tracklist . I don't mind it that much but it would have been nice for her to include Two Hearts as well , instead of making that song available only digitally .
If you buy Undress online and not the physical copy of the album , there's actually a secret track found in the tracklist titled CLOTHES OFF .
After Fun Fun Christmas , there's a 1:26 minute silence in which after that , CLOTHES OFF can be heard .
It's the 1st time for BENI to include a secret song in her albums & lyrically , CLOTHES OFF is probably 1 of BENI's most raunchiest songs to date but it fits the album title if you know what I mean .
Having celebrated the 10th anniversary last year , BENI returns with her 1st album in 2 years in Undress . The new album shows off BENI's well-honed pop sensibilities with catchy tunes in her latest album release .
I have been waiting for BENI to release a new studio album especially since she didn't released 1 last year as she put out BEST All Singles & Covers Hits which was to commemorate her 10th anniversary in the music business .
Before I heard Undress , I was a bit skeptical as I wonder if the album will be good as for her to release it with only 1 single backing it up , it was a risky move but luckily Undress more or less lived up to expectations .
Compared with BENI's past albums , the material in Undress feels quite autographical seeing that BENI has songs that she dedicated to her dad and her best friend which I thought it was a really sweet thing for her to do .
To me , I feel that Undress is a solid comeback album from BENI and for her to also include a secret track , that was a nice surprise too . Some might feel that this album is not as good as Red but maybe because I've deprived of new BENI material , I'm biased on this to a certain extent .
On that note , I really hope that BENI will be more musically active in 2016 as it's quite surreal knowing that in the past she used to release new music so fast until I can't keep up at times but now it's the complete opposite .
Either way , I hope BENI will release something new in 2016 .