CD Review :: ayumi hamasaki - LOVE EP

CD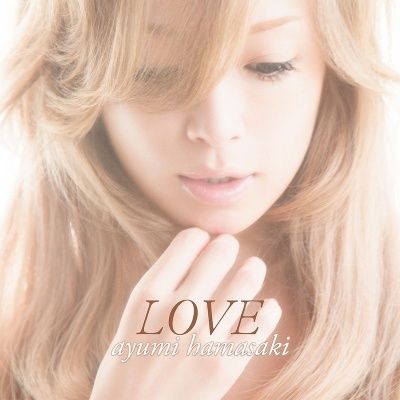 CD (Tales of Xillia 2 edition)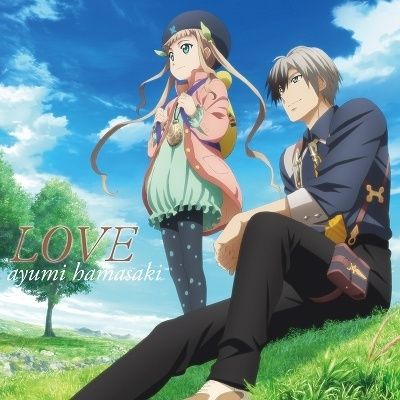 CD + DVD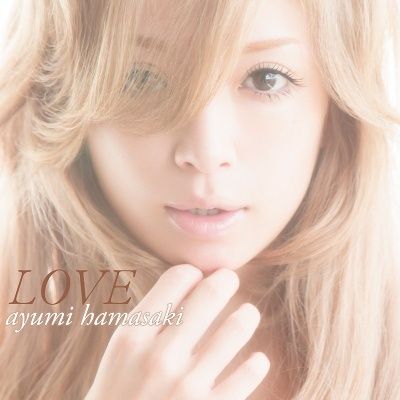 1) Song 4 u
2) Missing
3) Melody
4) Song 4 u (Orchestra version)
5) You & Me (SHINICHI OSAWA remix)
6) You & Me (Remo-con rmx - Extended)
7) Missing (Dubscribe remix)
8) Melody (BROKEN HAZE remix)
9) Song 4 u (-Instrumental-)
10) Melody (-Instrumental-)
11) Missing (-Instrumental-)
12) You & Me (-Instrumental-)
LOVE EP is ayumi hamasaki's 3rd mini album & it was released on 8th Nov .
Just like the release of last year's mini album FIVE , LOVE doesn't include any physical singles prior to the release of it .
Unlike FIVE , LOVE includes 3 new songs & 5 remixes but with regards to the original songs , only 2 of them has received music videos .
Celebrating months leading up to ayumi's 15th anniversary next year , a schedule of 5 months worth of releases has been planned , with LOVE being the 1st of 5 .
Every month on the 8th day of the month until the 15th anniversary since the release of ayumi's debut single poker face on 8th April 1998 , something new will be released on 11/8 , 12/8 , 1/8 , 2/8 & 3/8 respectively .
The 1st of 3 new songs is something titled Song 4 u & it was picked to be used as the theme song for the PSP game Tales of Xillia 2 .
Song 4 u is actually the 1st preview track I heard from LOVE EP & frankly I really like it , it's a nice rock song that has shades of guitar riffs thrown in for good measures & even if I didn't know the song has a promo game tie in , I would have guessed it as Song 4 u is very video game inspired .
Missing is the 2nd new track & it's described as a medium rock tune overflowing with pain/sadness .
Originally , Melody was supposed to be the song that gets a music video but at the last minute , it was switched with Missing which I'm really glad that happened because Missing really deserves to get 1 .
For me , what I like about Missing is that you can feel the amount of emotions pouring into this song & I definitely can feel quite a lot of pain upon hearing it .
Melody is the 3rd / last new track available in LOVE EP & it's described as a medium ballad .
Like I said earlier on , Melody supposed to get a video but at the last minute , it switched places with Missing .
I frankly don't have any issues with Melody but I do understand why at 1st it supposed to get a video but it didn't as I don't think it's video worthy in getting 1 but it doesn't mean that the song's bad .
Rather , it's uplifting sounding & I feel that Melody contrasts the 1st 2 songs available in LOVE EP quite well to a certain extent .
There're a total of 5 remixes available in LOVE EP but I will only do a short summary for each remix as by right I'm not really a remix person but surprisingly , overall the remixes included are not bad in general .
Song 4 u (Orchestra version) - Self explained so I don't need to go on further but to say that it has a very grand orchestra feeling , it's an understatement .
You & Me (SHINICHI OSAWA remix) - I don't really like the original of You & Me that much but it surprised me that for this remix , I do enjoy it quite a fair bit & it has a more poppy disco feeling .
You & Me (Remo-con rmx - Extended) - I actually already have heard this remix sometime back but the difference's that in here , as the remix title suggest , it's much longer . Neither good or bad to me .
Missing (Dubscribe remix) - This's probably my fave remix in LOVE EP as the Dubscribe remix completely transforms the original into something so sleek , futuristic & edgy sounding . It's overall a very cool addictive remix that I enjoy tremendously .
Melody (BROKEN HAZE remix) - Just like Missing (Dubscribe remix) , the BROKEN HAZE remix of Melody is very different from the original & here , it sounds like something that might (ironically) come straight from a video game . Kind of reminds me of some of the remixes available in ayumi's 44th single Days / GREEN .
To celebrate her 15th anniversary in the J-pop world , pop queen ayumi hamasaki is putting out 5 releases over 5 consecutive months ! Kicking off this ambitious project is the 12-track mini-album LOVE , which features the video game theme song Song 4 u and new remixes of You & Me . Join ayumi on her epic celebration with LOVE ! ayumi's 4th mini album again EP will be released next month on 8th Dec .