CD Review :: JASMINE - GOLD

CD Only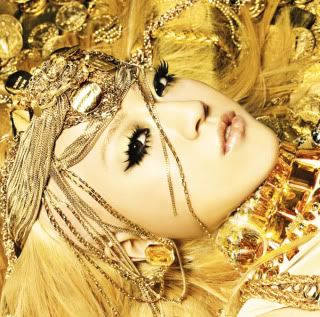 CD + DVD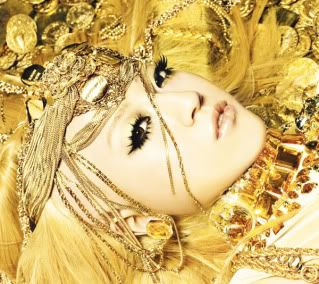 1) PRIDE
2) sad to say
3) L.I.P.S.
4) Jealous
5) Bad Girl.
6) dear my friend
7) stage ~interlude~
8) This Is Not A Game
9) CLUBBIN"
10) Koi (Love)
11) what you want ?
12) No More
13) Dreamin'
14) Why


GOLD is JASMINE's debut album & it was released this year on 21st July .
5 singles & 4 B-sides are included in GOLD . Its peak position on the Oricon albums chart was #3 , giving JASMINE her very 1st top 10 position on Oricon .
PRIDE is the 1st song to kick off GOLD . I guess I can consider this as a rather long introduction song .
I think it would have been better if PRIDE was a full length no. as I really enjoy what it had to offer . I like PRIDE for being fast paced & very heavily piano driven while retaining the signature R&B and Pop sounds that JASMINE is known for .
Still , PRIDE is something that will set the bar on what to expect for GOLD .
sad to say is JASMINE's debut single & it was used in the ads of Recochoku .
I kind of wish that I started listening from sad to say onwards as it did not happen for my case .
Then again , sad to say did really well for a debut single , in terms of its peak position on Oricon & I like the song in terms of the lyrical content & the melody complimenting the tune is ain't 1/2 bad either .
L.I.P.S. was originally found as the B-side track of JASMINE's 5th single Dreamin' .
This's 1 B-side that I'm really happy to see being included in GOLD . I remembered when I reviewed about Dreamin' , I was really impressed just how catchy/solid L.I.P.S. is .
L.I.P.S. is 1 of my fave B-sides of JASMINE . To say that I'm delighted the song's included in the tracklist , it's an understatement so to speak .
Jealous is JASMINE's 4th single & this's the 1st song I listened to of her . As such , I still hold this song in rather high esteem .
Song wise , Jealous has a more Enka twist which JASMINE mixed things up with R&B and Pop . This's something I don't mind , seeing that her other singles do not sound the same as so .
Bad Girl. is the 1st album track & with a title like Bad Girl. , it sure's downright angsty & bad ass .
The song has a more harder edgy sound attached to it . It's almost like L.I.P.S. , except Bad Girl. is more mean & in your face which I really like .
dear my friend is the next album track after Bad Girl. .
The story behind dear my friend is that after graduating from junior high , JASMINE started to become unhappy with her life & contemplated suicide . Her friend Ogawa talked her out of it which became the inspiration for dear my friend .
I do admit that I did not find dear my friend memorable . But after I found out the real meaning behind the song , I feel it's 1 of those songs that're born from life lessons that will serve as positive affirmations to a listener .
I still don't find dear my friend catchy but it doesn't mean that I don't appericate the lyrical content/symbolics behind it .
After a 1 min interlude titled stage ~interlude~ , it flows well to the next song This Is Not A Game which's JASMINE's 3rd single .
I still remembered that I was real impressed when I 1st heard This Is Not A Game . It has a lot more angst & bite as compared to JASMINE's other songs which I adore in that aspect .
Then again in general , all the singles included in GOLD are great in their own little unique manner & this's no exception for This Is Not A Game .
The next 3 songs were originally found as B-sides in JASMINE's singles .
CLUBBIN" was originally found as the 1st B-side of her 2nd single No More .
Just like L.I.P.S. , CLUBBIN" is also another song I'm real happy to see in GOLD as I feel it really pawns the A-side by a significant great deal .
I still like the electric guitar riffs that you can hear in CLUBBIN" , which gives the song plenty of attitude & spunk .
Also if you notice , the style that JASMINE used in CLUBBIN" is a bit different where it leans more towards rapping rather than singing which I think it's cool .
Koi (Love) is the 2nd B-side of her debut single sad to say . Likewise , I have no problems with JASMINE including Koi as I feel it's a solid no. & I wasn't surprised to see this song after CLUBBIN" as both of them are almost in the same music vein .
Except for Koi's case , it takes on a more standardised upbeat R&B/Pop route .
what you want ? is the 2nd B-side of No More & it's also incidentally the final B-side that's found in GOLD .
Unlike the other 3 B-sides , what you want ? is something that I rather don't find in GOLD because up to now , I still feel that it's 1 of JASMINE's weaker B-sides as it doesn't have the oomph/X-factor which I'm looking out for .
I rather JASMINE include other B-sides in GOLD , such as MY LIFE , MY LOVE , MY ALL or maybe even I Need You to Survive as both B-sides are really strong but since what you want ? is found as so , I will respect JASMINE's decision in including in GOLD .
From a B-side to an A-side (the last 2 for that matter) , the attention now turns towards No More , which's JASMINE's 2nd single .
I think out of the 5 singles that JASMINE has released/included in GOLD , I probably consider No More as the weakest outta the bunch as I feel it sounds like a typical R&B/Pop song which doesn't have anything special going on for me to relisten to over & over again .
Also , in this situation , I feel the 2 B-sides are somehow more superior sounding than the A-side too , in which for this case , I kind of suspect as to why the whole No More single is included in GOLD .
Dreamin' is JASMINE's 5th single & it's also the last single found in GOLD .
What a keeper Dreamin' is ! This's still til date the only single she released that's of a power ballad .
It's more Gospel driven which's fantastic & JASMINE basically just let her vocals do most of the work in this simple but yet understated song which's great .
Why is the last album track before wrapping things up in GOLD & I think it's quite fitting to conclude things with this song .
Vocal power wise , it's almost identical to Dreamin' except for Why's case , it has a more mainstream R&B/Pop sound attached . I don't know if it's a good or bad thing but I like just how enpowering JASMINE sounds in Why .
What a debut album offering JASMINE has made with regards to GOLD . It has been a while since I last enjoyed a debut record that's chokeful of many solid R&B/Pop songs , with ballads thrown in for good measures too .
Like what I mentioned before , I think this girl has a lot of potential to make it big in the music business . She got solid vocals , unique if not intricating images to compliment her releases & the fact that JASMINE has a hand in doing mostly everything hands on , she gets my respect .
The only problem I have with GOLD is that yes if you have all of her singles , you naturally will feel cheated as already , you can find 4 B-sides in the tracklist .
Also , with just 3 new album tracks , they had a tough time stalking up against the A & B-sides in GOLD but other than dear my friend which didn't somehow live up to standard , Bad Girl. & Why are pretty good .
With that said , I had a good time listening to GOLD from the start til the end & I'm sure that this's not the last time you will see of JASMINE & I'm already looking forward to see what else she has in store for everyone in time to come .
Bring on the next single now !