CD Review :: FLOWER FLOWER - Mi

CD
CD + DVD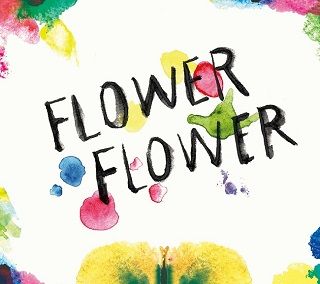 1) Negai
2) Kamisama
3) Kuuki
4) Toumei na Uta
5) Ohayou no Kiss wo
6) Suiteki
7) Subarashii Sekai
8) Sekiwotatsu
9) Hikari
10) Kimi no Koto
11) Start Line
12) Tsuki
13) Bye Bye
Mi is FLOWER FLOWER's debut album & it was released last month on 26th Nov .
FLOWER FLOWER's debut album includes 3 digital singles . Their 3rd & 4th digital singles Aki + Natsu are not included in Mi .
Prior to the physical CD release of Mi , 4 album tracks were released digitally week after week before 26th Nov .
The formation of FLOWER FLOWER is hemmed by singer-songwriter yui (previously stylised as YUI) who serves as the vocalist of the group .
Consists of vocalist/guitarist yui , bassist mafumafu , drummer sacchan & keyboardist/programmer mura☆jun , yui formed FLOWER FLOWER with other musicians she respects & the band started studio sessions last year . She said that with FLOWER FLOWER , she was able to purely enjoy the music that the band creates & from each new performance , she naturally gets new ideas for potential new songs .
yui commented, "I thought anything would sound good with these members , but it's true that there was some feeling of 'destruction' somewhere in my heart . I'm not sure how people will respond to it , but I hope to give some kind of shock ."
FLOWER FLOWER have released digital singles since last year , making Mi their 1st physical CD release .
The album title Mi mean a seed , a fruit . On why they chose to name their debut album Mi , FLOWER FLOWER explains that it's because they're growing & then they are getting it + sharing it .
Negai is the opening track of Mi . This mid tempo number more or less sets the rest of the music style found in other tracks in the album .
Kamisama is FLOWER FLOWER's 2nd digital single . yui commented , "I'm used to only play an acoustic guitar , but I've been playing the electric guitar a lot lately . Kamisama was one of the 1st songs I played on the electric guitar , so it's important to me . I hope Kamisama lifts your spirits when you listen to it ." .
Kuuki & Toumei na Uta were released digitally before Mi was physically released . Kuuki was released digitally on 5th Nov while Toumei na Uta was released digitally on 29th Oct .
Both songs showcase rather interesting music styles . Kuuki is quite a gritty sounding number while Toumei na Uta is more or less a straightforward mid tempo number that's quite piano driven .
Ohayou no Kiss wo & Suiteki are the next 2 songs after Toumei na Uta . Ohayou no Kiss wo is quite a chilled out number while Suiteki was accompanied by a rather strong Xylophone driven melody which I found it quite charming .
Subarashii Sekai is FLOWER FLOWER's 5th digital single . It was picked to be used as the ending theme for TV Tokyo's late-night drama Tamagawa Kuyakusho OF THE DEAD that premiered on 3rd Oct . The drama starred Hayashi Kento & was directed by Kawahara Masahiko .
Sekiwotatsu is yet another edgy sounding number which's almost in the same music vein as Kuuki .
The longest track in Mi , Hikari is 7:07 mins which's quite daunting . I would have preferred this song if it didn't sounded as though it's 1 long track that kept going on & on without stopping .
Kimi no Koto was released digitally on 12th Nov before Mi was physically released . It's 1 of the more simpler sounding tracks in the album as the melody of the song is just an acoustic guitar backing yui up . Kimi no Koto is also equally long like Hikari but it's not that bad on whole .
Start Line follows after Kimi no Koto . It's a straight forward sounding track & I feel it's 1 of the less complicated songs in Mi .
Tsuki is FLOWER FLOWER's 1st digital single & it was picked to be used in the ads for au titled au PERFECT SYNC./REAL . This song was the 1st release that showcased the start of the band's subsequent future music releases .
Bye Bye is the final track available in Mi & it was released digitally on 19th Nov , a week before Mi gets released .
Surprisingly with a title like Bye Bye , I thought it was going to be a ballad but turns out I was wrong as it starts off rather calm but along the way , the song gets really amped up big time although on whole the overall feeling is that Bye Bye felt like a mixture of various sounds were mashed up/thrown in .
In 2012 , despite having huge commercial success , YUI announced her retirement as a solo artist . Luckily in 2013 , she re-emerged as a member of rock band FLOWER FLOWER . YUI (now stylised as yui) aimed to make a new start & began her musical journey anew with the release of her new band's debut album Mi .
I'm sure the 1st reaction when people found out that YUI has came back in the scene with a new look + a new band , they ultimately going to assume that what FLOWER FLOWER does will be almost the same if not identical to what YUI used to do during her solo days .
But it turns out that YUI & FLOWER FLOWER's stuff are not the same despite being sung by the same person . I feel that what FLOWER FLOWER does , it's something completely out of yui's music comfort zone as certain things they've done , I can't imagine yui doing it should she still be a soloist & vice versa .
On whole Mi is quite an interesting release although I must admit it's not an easy album to listen to as quite a lot of the songs do not sound mainstream & let alone , another drawback is that almost 1/2 of Mi comprises of songs that're over 5 mins long which perhaps let me not to enjoy it as much as I thought I would .
That said in a way it's still heartening to know yui is still in the business even though more or less she has already left her solo days behind . It reminds to be seen whether will she head back to being solo or if she will continue her activities with FLOWER FLOWER as a long term venture .
But at the end of the day , Mi is a commendable effort & it's a new chapter laid out coming from someone that used to be known as YUI .