CD Review :: Kuroki Meisa - UNLOCKED

CD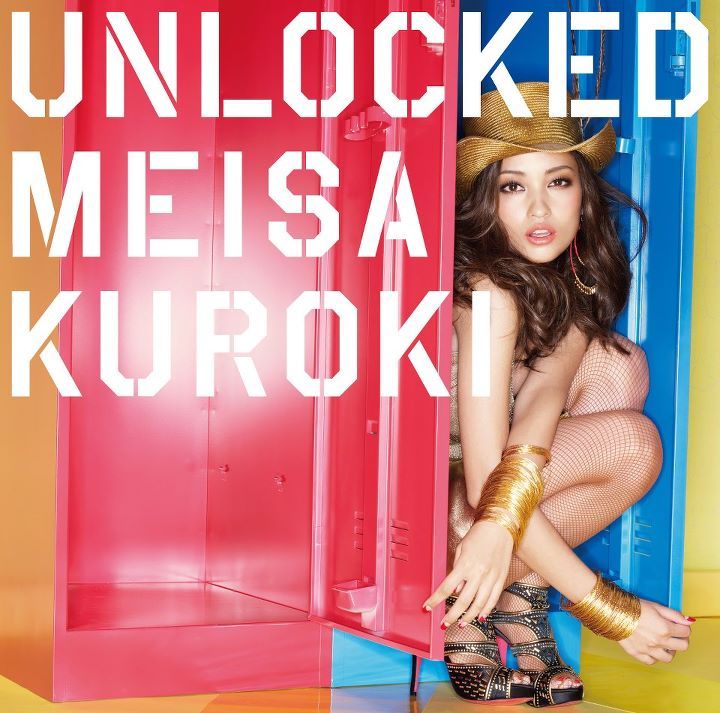 CD + DVD A (DVD contents - music videos + making offshots)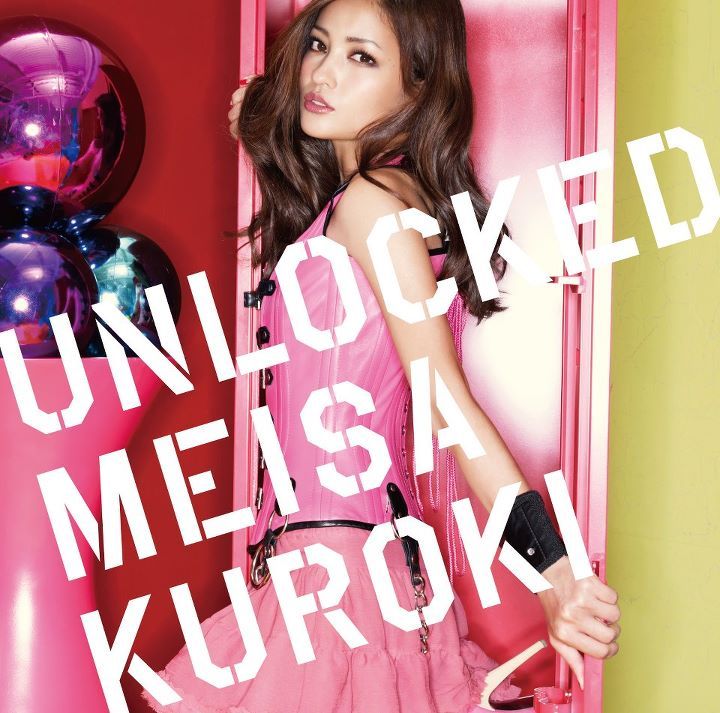 CD + DVD B (DVD contents - 1st national tour THE MAGAZINE SHOW + live tour documentary)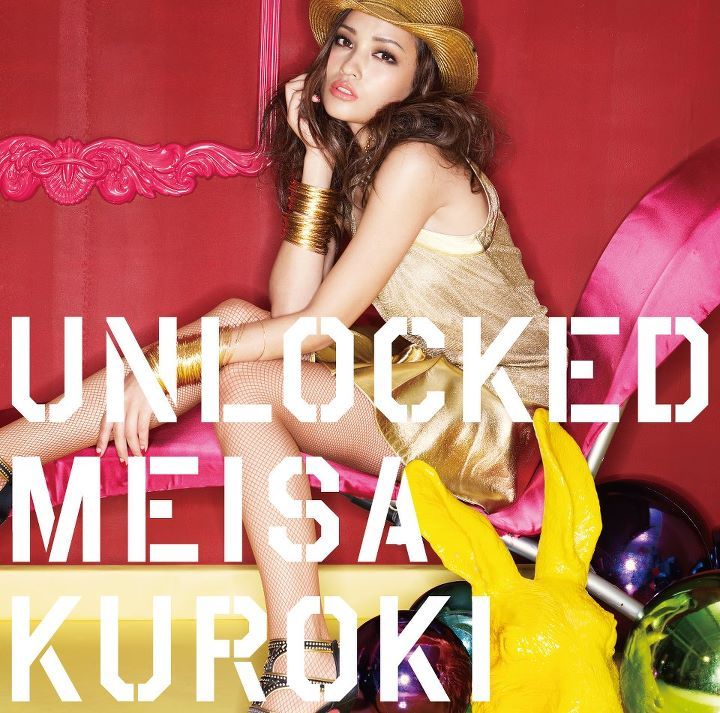 1) Hit the Road
2) Shake it Off
3) Wired Life
4) One More Drama
5) Take Me Away
6) Flash Light
7) Woman's Worth
8) Breeze Out
9) LAST CODE
10) Happy to be ME
11) PARADE
12) S.O.S -Watashi Sagasanaide Kudasai- (Don't Try To Find Me)
13) UPGRADE U !
14) Aimaide Zeitakuna Yokubou (Vague Desire Luxury)


UNLOCKED is Kuroki Meisa's 2nd album & it was released last week on 15th Feb .
Kuroki's follow up album after the release of her debut album MAGAZINE last Jan , UNLOCKED contains 3 singles & a B-side . A total of 9 new songs serve as album tracks .
The 1st 2 songs are new album material , with Hit the Road kicking things off in UNLOCKED .
Unlike in MAGAZINE where Kuroki's debut album had an introduction piece , it's not the case for UNLOCKED as Hit the Road is a full track on its own .
Honestly , I don't think Hit the Road is her best opening track for an album but it's still something worth checking out . Somehow Kuroki's vocals sounded a bit off in here , I'm not sure if it's done on purpose but I give her the benefit of doubt .
Shake it Off is the 2nd album track & this's 1 hot groovy R&B track on 1st listen . This reminds me of MAGAZINE's SWITCH⇔ to a certain extent as element traces of SWITCH⇔ can be heard in Shake it Off .
Not that it's a bad thing but I adore SWITCH⇔ so for me to compare Shake it Off to this song , it's a good thing .
The next 2 songs are singles that have been released prior to the release of UNLOCKED .
Wired Life is Kuroki's 5th single & this was used as the ending theme for the anime Ao no Exorcist .
Produced by the same group of people who's responsible for some of Namie Amuro's works , it's easy to get that dejavu vibes of Namie upon hearing Wired Life & I must admit , Wired Life does sound like something Namie would sing herself .
But song wise , Wired Life is 1 of Kuroki's more interesting if not darker R&B tracks that she has put out to date .
One More Drama is Kuroki's 4th single & this was used in the Kit Kat ads featuring Kuroki herself .
Her 2nd song to be used to promote Kit Kat after her 3rd single LOL ! , One More Drama is still an awesome track even up to now & I just cannot get enough of the Spanish influences that're heavily emphasised in the song .
Take Me Away is the 3rd album track & this's quite a mid tempo driven no. . A lot more slower paced sounding than the 1st 2 album tracks , hearing Take Me Away after a few fast paced no. in the album makes it a pretty good refreshing change .
Flash Light is the next track & when I 1st heard this song , I was a bit surprised if not feeling very dejavu as I thought this's something BENI might sing & true enough , when I checked the writing/composing credits for Flash Light , it's indeed the same group of people that does BENI's works .
As such , I thought it's interesting for BENI's composer to work on Flash Light & I think it's cool if not important for Kuroki to work with other people aside from the usual group of people that she has been relying to write/compose her works since there's a dangerous tendency to get stuck in a music rut if she depends on the same group of people to work on her music .
The next 2 songs are A-sides taken from Kuroki's 6th single Woman's Worth / Breeze Out .
Her 1st double A-side single , the 1st A-side Woman's Worth was used in the SEIKO LUKIA ads while the 2nd A-side was used in the SUBARU BRZ ads which both ads feature Kuroki herself .
I know there were a lot of criticism surrounding Woman's Worth / Breeze Out because I know of a few people that commented that this single's 1 of her weaker sounding no.s but personally I don't see what the fuss's all about .
Woman's Worth leans towards a more electropop sound which probably didn't sit well with people but to me , I like it & find it to be a refreshing change from Kuroki's usual R&B works . Somemore , I thought Woman's Worth to be really enpowering too .
As for Breeze Out , I wouldn't deny that I find Kuroki's vocals to be pretty weak but the killer angsty melody that Breeze Out has more or less make up for things .
LAST CODE is the next song & this track can be considered as paying a homage to the album title since the word Unlocked could be heard quite a lot of times in the no. .
As for Happy to be ME , it reminds me of ATTITUDE's Awakening to a certain extent , judging from the way the song sounds & I don't have any issues since Awakening was a track that I like .
I like to think that Happy to be ME is the upbeat cousin of Awakening since Awakening was a rather slow paced no. but for Happy to be ME , the utilisation of synth is heavily emphasised .
PARADE is 1 hot R&B track that's perfect to spin in a club . Almost on par sounding as Shake it Off , PARADE is 1 of those songs that's great to listen to if you want to let your hair down .
S.O.S -Watashi Sagasanaide Kudasai- (Don't Try To Find Me) is an unusual title for a song & the song itself is evident just how interesting this no. goes .
I wasn't sure what to expect for S.O.S -Watashi Sagasanaide Kudasai- but I do admit this's something Kuroki has never tried out before & I love the sasshy sounding vibes that this song gives out .
Kuroki's vocals is a bit jarring here which I think it was done on purpose to match up with the fast paced sounding melody but still , I don't deny that S.O.S -Watashi Sagasanaide Kudasai- has plenty of attitude & punch .
UPGRADE U ! serves as the B-side of Kuroki's 5th single Wired Life & this's the 2nd last track in UNLOCKED .
This's 1 B-side I'm happy to see it being included in the album as I really liked UPGRADE U ! the moment I heard it so I don't have any further complaints to add on for this track .
Aimaide Zeitakuna Yokubou (Vague Desire Luxury) is the finale song in UNLOCKED & this's the album only track that's a ballad .
This kind of reminds me of ATTITUDE's Awakening since both Aimaide Zeitakuna Yokubou & Awakening are slow sounding tracks & concidentally are the last tracks in each album .
I know I mentioned before that I was hoping that Kuroki would do more ballads in her discography & I sorta got my wish fufilled when I heard Aimaide Zeitakuna Yokubou .
Perhaps this's the last track in UNLOCKED but I couldn't help but felt that Aimaide Zeitakuna Yokubou was a bit forgetable . However , given a few more spins , this does stood out & I thoguht it's pretty fitting to conclude UNLOCKED with this track .
A year & a month after her debut album MAGAZINE , model / actress Kuroki Meisa unlocks her musical talent once again with her second album UNLOCKED .
Honestly , I find that UNLOCKED is a solid follow up after MAGAZINE & the new album tracks included in Kuroki's latest new album offering is evident on how much maturity she has shown over the last year & a month .
The only drawback's that this time round , the album tracks are a bit more mellower than usual but aside from that , I frankly feel UNLOCKED does MAGAZINE justice in various ways or so & kudos to her team of people that has been responsible in working on her music from the very 1st day til now .
See what Kuroki Meisa has in store for you when her talents are UNLOCKED in her latest album offering .