Tuesday, November 27, 2007
ayumi hamasaki - Together When ...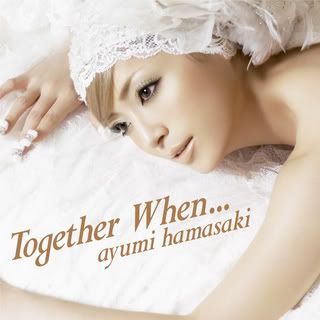 Set to be released next Wed in Japan , it's Ayumi Hamasaki's 1st digital single Together When ... .

The song will be distributed earlier than it's official date in late November as a ringtone while being featured in GemCEREY commercials where Ayumi will be the spokeswoman for the first time for the company & f.y.i , GemCEREY's a jewelery company in Japan & incidentally fellow label mate Koda Kumi used to be their spokeswoman .

Together When ... has been described as a sad winter ballad by Ayumi herself in her 200th post in her fanclub (TeamAyu) site & there will be a music video which will be made for this song surprisely even though there will not be any physical CD singles that will be sold .

I really really like Together When ... when I 1st heard it yesterday . I could not stop listening to it as compared to her previous singles that she has released for 2007 which're glitter + fated & talkin' 2 myself , Together When ... is a notch higher or 2 than the rest as both the melodies & lyrics go hand in hand together & Together When ... follows nicely in the footsteps of her previous ballads such as JEWEL .

Great stuff & I'm looking forward to see the music video for it real soon & I think this song together with the other singles that she has released so far in 2007 , will be made available on her still 9th studio album GUILTY which's scheduled to be released in Japan on the 1st day of the new year & I really cannot wait for that !
Wednesday, November 21, 2007
LOVE - White choco

CD Only Cover :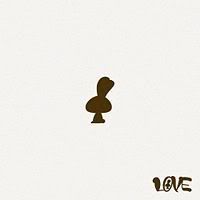 CD + DVD Cover :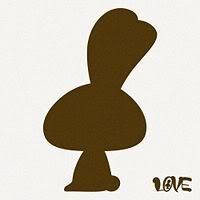 Released today in Japan , it's ai otsuka's 2nd (18th overall) single under the avex trax label under her pen name LOVE .

This's the 2nd time that otsuka has released a single about a character bunny named LOVE . The 1st single that LOVE released was way back in April this year called LOVE no Theme .

Just to shed a little bit background regarding this bunny of otsuka , it's created by otsuka herself . The design of it looks a bit weird & uncute for a bunny if you ask me . Some people might like it , some might not .

I was never really been a fan of otsuka but her subsequent singles that she has released made me changed my mind about her & now I find her not bad actually & this time , White choco sees her going all techo/pop which I think suits her well which kinda cushioned her sometimes screechy voice .

Both the videos for LOVE no Theme & White choco are super cute , with bunnies , bunnies & more bunnies surrounding both videos & watching White choco was highly entertaining for me .

ai otsuka - Pocket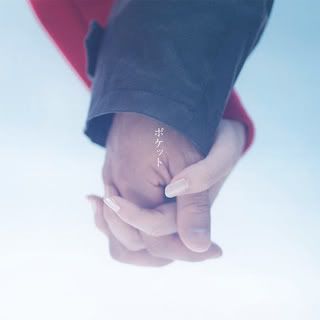 Released last Wed in Japan , this's ai otsuka's 16th (17th overall) single called Pocket .

Pocket's her 3rd (4th) single to be released in 2007 . This is her 1st single to be released after her 4th album , approximately 2 months after LOVE PiECE .

Honestly I find Pocket a much better song as compared to her previous double A side single PEACH / HEART which frankly was quite annoying & I think Pocket's what she does best in my opinion . ie. her forte's in ballads as after a while , her voice will start to grate on me .

It's not the best ballad that she has released so far in my opinion but still I find Pocket a real gem & it's something that I don't mind to listen to it again .

& today in Japan , otsuka has released her new single under her pen name LOVE called White choco in which I have reviewed it . It's a nice techo dancey no. .

abingdon boys school - BLADE CHORD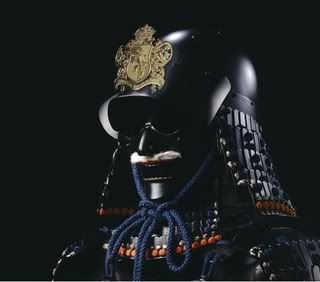 Set to be released in Japan 2 Wed's from now , it's abingdon boys's school's 4th single BLADE CHORD & this single's not available in their self titled debut album which was released in Japan last month on the 17th .

I have been a fan of abs ever since my younger sister introduced me to their music & abs's the 1st J Rock band I listened to & BLADE CHORD doesn't disappoint in 1 bit although my younger sister beg to differ that it's not the best single that the band has released in their career so far .

But to me , after listening to BLADE CHORD a couple more times & not to mention watching the video for it , I'm feeling it & I think it will be another hit for abs & at least now I understand what's up with the samurai armor with regards to the single cover . Just watch the video & you'll know what I mean .
The B side of BLADE CHORD is something called Desert Rose & nope it's not a cover by Sting but rather it's an original no. It's a good B side but I have to give it a few more listens before the tune registers in my head .


Thursday, November 15, 2007
ayaka - For today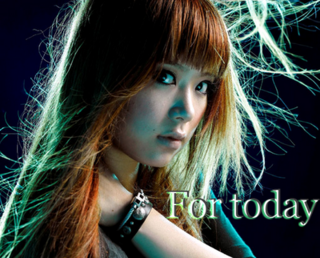 Single Cover :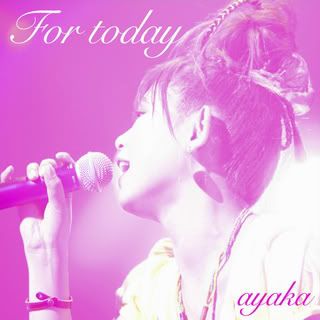 Released last Wed , 7th Nov in Japan , this's ayaka's 1st digital single called For today .

For today is the theme song for Aragaki Yui's Pocky chocolate commercial .

If you don't like ayaka's previous double A side single CLAP & LOVE / Why , you probably might like For today as it brings back to what she does best & honestly , I really am feeling For today as it's a really good & catchy track & something tells me that For today will be made available in ayaka's upcoming still yet untitled 2nd album , alongside with the other singles that she has released so far this year .