CD Review :: ayaka - The beginning

CD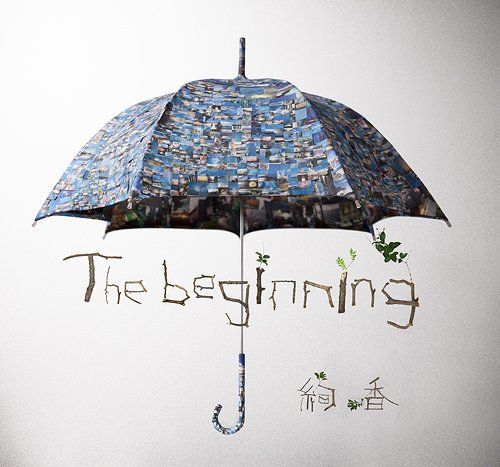 CD + DVD & 40 page photobook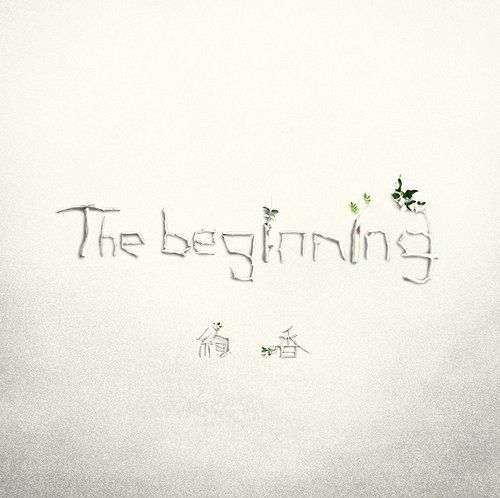 1) Hajimari no Toki (The First Moment)
2) Hello
3) Akai Sora (Red Sky) 
4) The beginning
5) HIKARI 
6) Sora Yoo Onegai (I Beg The Sky)
7) Tsunagaru Kokoro (Connected Hearts) 
8) THIS IS THE TIME 
9) Soko Made Aruite Iku yo (I Will Go There)
10) Egao no Kyanbasu (Canvas Of Smile)
11) Magic Mind
12) Kimi e (To You)
13) Yasashii Ao (Gentle Blue) 


The beginning is ayaka's 3rd / comeback album & this was released last week on 1st Feb .
This's ayaka's 1st self produced work & The beginning was released under her own independent label , A stAtion .
The beginning marks ayaka's 1st release in close to 3 years after she went on hiatus to seek treatment for Grave's Disease .
No singles are included in The beginning but the album was supported with promotion in the form of 4 songs that were used in ads of companies & 1 album track getting a music video .
Hajimari no Toki (The First Moment) is the very 1st song in the album & this's the only track that received a music video .
I can understand why Hajimari no Toki gets a video in line with promotion for The beginning because this brings back to what ayaka does best in the form of inspirational uplifting songs that showcased her crystal clear powerful vocals extremely well .
Coupled with a beautiful piano melody , Hajimari no Toki feels like bringing back the good old times of ayaka's older works , except that her vocals take centrestage here which's fantastic .
Hello is the 2nd track & this was used in the ads of Yamazaki's Lunch Pack . Once again , this is another great catchy no. that has a positive sounding melody backing the song real nicely .
On the other hand , Akai Sora (Red Sky) is a mid tempo track & it's much slower than the 1st 2 songs of the album . I figure ayaka slotted Akai Sora here to act as a barrier of sorts , if not having 3 straight up tempo tracks might have been a bit too much for me to handle .
Sharing the same title as the album , The beginning was used in the ads of Yokohama Tire's Blue Earth .
The beginning is also slow sounding just like Akai Sora except that in this case , the song started to change its sound from a rather quiet mellow to an emotional piano driven track .
Likewise for HIKARI , it's another mid tempo track too but in here , HIKARI utilised a much more heavily emphasis on guitar instead of piano . What I find interesting about HIKARI is that prior to the conclusion of the song , french words could be heard in the background .
Sora Yoo Onegai (I Beg The Sky) is 1 song that to sum it up in 1 single word - raw . What makes Sora Yoo Onegai great is that ayaka basically let her vocals do most of the work here which the song's backed up by a simple under-stated piano melody .
This song allows ayaka to showcase her vocals at its very best & I think that was what she tried to achieve with Sora Yoo Onegai which she hit the nail on the head .
For Tsunagaru Kokoro (Connected Hearts) , this's quite an unusual song as I couldn't help but get folk country vibes upon hearing the song .
Not that it's necessary a bad thing after a string of mid tempo / slow sounding tracks from ayaka , I'm actually kinda glad for Tsunagaru Kokoro to come into place , if not things might get a bit samey sounding .
THIS IS THE TIME is possibly 1 of my fave tracks in The beginning as it presents a much more angsty vibe as compared to the other songs in the album .
Coupled with a rather unusual sounding orchestra driven melody , THIS IS THE TIME most certainly sits well with me the 1st time when I heard it & I find myself liking it so much more as each listen of the song goes by .
Soko Made Aruite Iku yo (I Will Go There) was used in the ads of the Kubota Corporation .
The Kubota Corportation is a manufacturing company that provides a variety of products that contributes to people's lives & communities worldwide . The concept of their latest ad revolves around the theme concepts of Food , Water & Environment .
Heart-warming scenes were filmed featuring shots of parents exchanging smiles with their children .
Kubota Corportation reached out to ayaka as they felt that the image of the song fit well with the ad's concept & the attitude of the company .
Egao no Kyanbasu (Canvas Of Smile) is an inspirational sounding track that follows after the mid tempo Soko Made Aruite Iku yo .
In Egao no Kyanbasu , the mood that the song has is somewhat cheerier & light hearted which makes it real enduring .
Magic Mind is another really strong no. in The beginning & it just so happened it's also 1 of my fave tracks in the album as well .
Immediately when Magic Mind starts , I was drawn into just how catchy the song goes & it's 1 of those tracks that makes you feel good after listening to it , which's how I feel towards Magic Mind .
The only somewhat weak link in The beginning , Kimi e (To You) is surprisingly not as catchy as the other songs in the album .
I'm not sure why but something about Kimi e didn't leave me a very good impression of the song . Also , it didn't help that I had to take longer than usual to get the hang of Kimi e too .
Perhaps it's not very surprising I will not consider Kimi e as a fave track of mine in The beginning . The song's nice yes but that's that .
Wrapping things up , Yasashii Ao (Gentle Blue) is a beautiful inspirational no. & I remembered ayaka sang this song live at last year's MUSIC STATION SUPER LIVE .
The live rendition of Yasahii Ao was fantastic but hearing the studio version just brings out the goodness that's of the song & I couldn't pick a better no. other than Yasahii Ao in the conclusion of The beginning .
In 2009 , singer-songwriter ayaka left the music world to seek treatment for Grave's Disease . Close to 2 years later , she kicked off her comeback with an appearance on the New Year's Eve music spectacular Kohaku Uta Gassen , followed by the release of her first original album in over 3 1/2 years !
Produced by ayaka herself , The beginning is also the first album released under the singer-songwriter's own record label A stAtion & it features 13 brand-new tunes from the talented young songstress .
ayaka was 1 of the 1st few female solo artistes I've been supporting for a really long time & I remembered I felt really gutted when I found out she was going on an indefinite hiatus to focus on her health & marriage .
But now that she's finally back with new material , to say that I'm thrilled at her comeback is an understatement .
Releasing an album without any singles is tricky but given ayaka's midas touch on her older works , I had faith in her that ayaka knows what she does best & The beginning speaks volume on how much maturity & growth she has displayed from then til now .
The only drawback about The beginning is that I felt this album's a lot more mellower than her 1st 2 albums , especially with regards to the 1st few songs that were in the mellow/uptempo league .
The album lost a bit of steam at 1st but it slowly pick up the pace as each song goes .
Still , do yourself a favour & listen to The beginning . Don't miss a brand-new chapter in the journey of one of Japan's most talented young musician .
Welcome back ayaka , you've been missed !