Wednesday, November 22, 2006
LIME Dec '06 Scanned Articles
Got my new issue of LIME today in the mail & thought I did a little scanned up job on some articles found inside LIME :

Nice , short & sweet article of the guys & I'm wondering how come Y's hair's like that ? -_- did he put too much hair gel or what haha
Just like Lunarin , I'm gonna see both Astreal & Lunarin rock out the stage at LIME Sonic Bang this coming Dec 9th & 10th respectively . Looking forward to the event especially since I haven't seen Astreal performed live just as yet !
Rivermaya :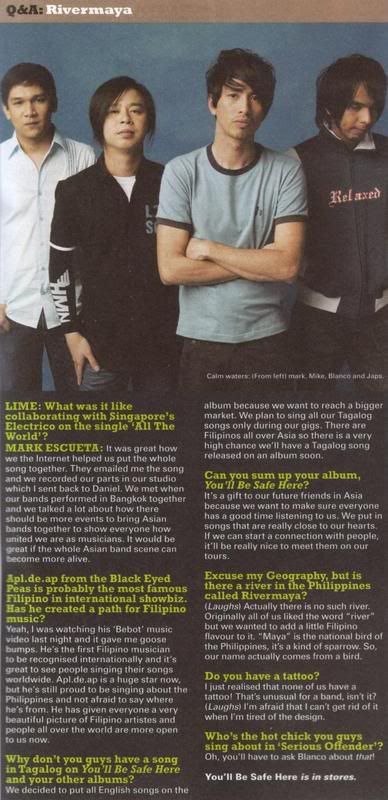 Very nice , I love these guys from Rivermaya who hail from The Philippines & was hoping that frontman Rico would be the one who's doing the answering of the questions though haha & yeah the duet that they did with Electrico on their Hip City disc , All The World is very nice !
You should have seen the guys perform in a gig , they're fanastic & electrifying & pratically the stage belongs to them like iterally . Still pondering whether to get their You'll Be Safe Here disc...
Lunarin :
Rivermaya :
CD Review :: The Veronicas - The Secret Life Of The Veronicas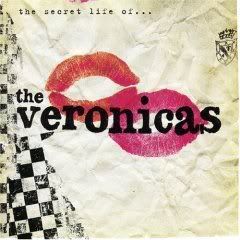 Tracklist :

1) 4ever
2) Everything I'm Not
3) When It All Falls Apart
4) Revolution
5) Secret
6) Mouth Shut
7) Leave Me Alone
8) Speechless
9) Heavily Broken
10) I Could Get Used To This
11) Nobody Wins
12) Mother Mother
By right , I have downloaded & have Aust pop rock band The Veronicas's debut album The Secret Life Of The Veronicas for a long time but it's only today that I bought their disc cos I don't feel good downloading their songs so I thought it's for the best that I buy the original .
If you know or don't know about this really cool & good band & possibly 1 of the best newcomers to emerge this year , then let me give you the skinny . The Veronicas consist of twin ladies Lisa Marie and Jessica Louise Origliasso & how to differentiate the both of them you might be asking ?
Well it's quite simple actually , Lisa has dyed brown highlights on her hair while Jessica has raven black hair so next time if you watch their videos on youtube & all , shouldn't be difficult in identifying these 2 lovely ladies & that's right Lisa used to go out with Ryan Cabrera whom used to go out with Ashlee Simpson & whom I used to have a crazy big crush on .
I still like Ryan , only now I don't used to go gaga over him that much anymore.
Anyway , The Veronicas's music is fanastic . If you like Avril Lavigne , Marion Raven or basically angsty pop rock music with a touch of ballads thrown in the mix , then you will bound to love The Veronicas , if not even better.
I 1st know about their music when Hema introduced me to their debut single 4ever & yes I know most listeners & people who watch MTV will assume that When It All Falls Apart's their 1st single but sorry to say that it's NOT !
When It All Falls Apart's by right their 3rd single , after the release of 4ever & Everything I'm Not & subsequently they released Revolution & as of now , single no 5 is out & it's possibly the last single off their album which's Leave Me Alone.
I love all the songs in their CD . If you want angsty songs , blast 4ever , Everything I'm Not , When It All Falls Apart , Mouth Shut & possibly 2 of the stronger angsty songs in their CD in the form of Leave Me Alone & Heavily Broken . Some portions of Heavily Broken were used in the S'pore Idol ads.
If you're a bit sick of When It All Falls Apart , I highly recommend the other angsty tracks like Leave Me Alone & Heavily Broken . Leave Me Alone pratically says it all.
If you want ballads , you get that in Speechless , Secret , I Could Get Used To This . I love I Could Get To This , the lyrics are so nice . Secret's groovy ! The last 2 tracks Mother Mother & the bonus track A Teardrop Missing The Ground are very cool too.
In fact , earlier was the 1st time I heard A Teardrop Missing The Ground & it's very refreshing & raw & enjoyed listening to it. I wished Mother Mother could be a bit longer as it sounded a bit unfinished to me.
Then again , I can't wait to hear more new material from the lovely girls of The Veronicas as I really do think that they have the potential to go far & global . With producers such as Max Martin helping them out & also they themselves songwriters , there's no excuse why they can't go far & they're planning to tour somemore next year .
With S'pore be on the cards of their tour ? only time will tell.
Tuesday, November 21, 2006
TODAY Article On Electrico - Love In New Wave Special Remix

Electrico's being featured in today's TODAY in that a special Aldrin & Akien remix of Love In New Wave's being used in clubs worldwide now & I have heard the remix & the song remix itself is sitting inside my mp3 & I'm currently listening to the remix 3-4 times & verdict ? it sounds very cool & nice !
Who would have thought a remix of Love In New Wave's possible ? I'm usually not big on club music but this's an exception & it sounds so unique even though it stands at 8:38 but who cares , it's damn funky & very chilled !
Two local DJs have connected the homegrown band's music to the world's dance floor and all it took was a little Love mixing
Tuesday , November 21 2006
SINGAPORE music just got another boost: A remix of Electrico's Love In New Wave by homegrown DJs Aldrin Quek and Akien has become the latest dance anthem championed by British DJ Pete Tong on his high-profile Essential Mix series on BBC Radio 1 in England.

An institution among electronic music fans, the Essential Mix series - available to millions of listeners worldwide through Internet streams - is the launch pad for some of the world's most enduring dance music.

It was also the show where some of the biggest names in the genre - think the Chemical Brothers and Paul Van Dyk - first made their names with the masses.

Singapore music on the British airwaves is nothing new: Over the years, bands like Astreal, The Padres and Force Vomit have had their work featured on segments by revered British DJ John Peel, a champion of indie music from around the world.

But Electrico's achievement goes beyond mere critical acclaim: The Aldrin and Akien remix is slated for release on Italian dance label Cosmonote Blue on Dec 10 with additional remixes by up-and-coming British producers Matteo ESSE & Sant and Tim Hudson.

Given Tong's seal of approval, the release looks to have a shot at pop chart gold, a prospect that Electrico guitarist Daniel Sassoon welcomed with elation and a touch of surprise.

"It is a fantastic experience to know that our song is creating a buzz in England," the 31-year-old guitarist told Today.

Love In New Wave is the lead single from Electrico's sophomore album Hip City, a self-financed effort was released by major label Universal Music in June.

Having sold more than 2,000 copies of their album, topped the MediaCorp Radio 987FM charts, played shows in Thailand and Australia and been nominated for Favourite Artiste at last year's MTV Asia Awards, Electrico wouldn't appear to need much of a boost.

However, Aldrin and Akien's remix looks set to even further broaden their appeal.

With a synthesised bass line and a catchy electro lead stab, Love In New Wave has been transformed into an epic that is perfect peak-time dance floor fodder.

Sassoon gives much of the credit for the remixed song's success to the men in charge of the re-jig.

In one corner there's Akien (real name Yap Kian San) who in the past two years has quietly had releases on celebrated English labels like Renaissance and Distraekt.

In the other, there's Aldrin, arguably Singapore's most famous DJ thanks to a 10-year residency at Zouk.

"It all started as something completely fun," said Akien of the track. "Electrico's David Tan (also a DJ) wanted a remix of one of their songs to play and approached Aldrin and myself to do something with one of their tracks.

"It's a good feeling to know that one of Singapore's own is making waves around the world. I believe it's a positive sign and will certainly encourage new producers to come forward and make new music."

It also helps that Quek's connections in the world of dance music secured the interest of someone as influential as Tong.

"I first sent the song to Pete Tong after we completed it in June and then thought nothing of it" confessed the 36-year-old DJ, who made contact with Tong two years ago when he was asked to do a mix for Tong's show.

"But I knew we had something when I had other people asking me about the track and Tong started playing it heavily on his radio show, even saying it has the potential to crossover to the pop charts," he said.

The duo admitted to being floored by the response to the remix, adding that it has given them the zeal to pursue further collaborations.

It seems the Pete Tong association will also benefit Electrico in the long run. Already there is talk of a deal with Tong's new production company, which means Love In New Wave could be used as the soundtrack for advertisements or possibly even feature in upcoming movies.

"Honestly, me and electronic music don't go hand in hand," said Sassoon with a laugh when asked about such prospects. "So I wouldn't know what to say about the dance music end of things."

Still, he admitted that the single would likely raise Electrico's already high profile another couple of notches.

"The guys have done an excellent job in giving our song an edge," he said. "What can I say but simply fantastic!"
Sunday, November 19, 2006
CD Review :: Jesse McCartney - Right Where You Want Me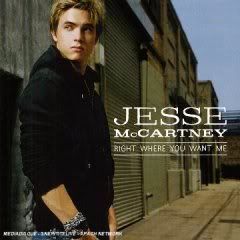 Back Cover :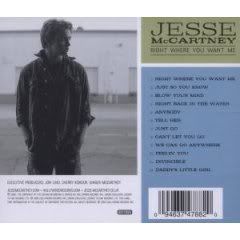 Tracklist :

1) Right Where You Want Me
2) Just So You Know
3) Blow Your Mind
4) Right Back in the Water
5) Anybody
6) Tell Her
7) Just Go
8) Can't Let You Go
9) We Can Go Anywhere
10) Feelin' You
11) Invincible
12) Daddy's Little Girl

I bought Jesse McCartney's 2nd solo sophomore CD Right Where You Want Me a while back & I have to say after giving the CD a listen , I absolutely adore it & definitely thinks that it's waay much better & more edgier & rocking than his 1st solo debut , the platinum selling Beautiful Soul in which the title track was the 1st track that caught the attention of this blonde handsome dude who's currently dating actress Katie Cassidy & I tell you she's 1 hot blonde chick !
Many might think that Jesse or JMac as he's more affectionately known is a newcomer to the music scene but not really , he used to be in 2 boybands namely Sugar Beats & Dreamstreet in that Dreamstreet used to open for Backstreet Boys during the late 90's.They even had a platinum record back then.
It's kinda a pity that JMac's only well known for his debut single Beautiful Soul as the subsequent singles that he released that's She's No You , Because You Live didn't made much of an impact to listeners .
& also he released quite a no. of singles from his Beautiful Soul CD . Aside from the 3 singles that I mentioned eariler , he also released What's Your Name , Get Your Shine On & Why Don't You Kiss Her in which the last 2 songs can be found in the Disney Channel Original Movie Kim Possible : So The Drama. I love Why Don't You Kiss Her , it's such a sad song.
& I remembered when that song came up during the movie , the scene was damn emo & I feel so sorry for Ron Stoppable as in it , his feelings for Kim started to take up a notch after he saw Kim hooking up with a handsome hot guy Erik who's actually a robot in disguise sent by Dr Drakken to toy with her feelings & destory her spirit as her weakness's boys.
& seeing that both Ron & Kim have been best friends since kindergarden but now it's different but eventually both of them ended up together as boyfriend & girlfriend which's really cool.
2 years ago , JMac spotted a very boyish kinda image . Kinda understood cos he was only 17 . But now at the grand 'ol age of 19 with a more mature look with splashes of bad boy vibe to go along with , he's back with album no 2 !
The 1st single's the title track aka the very catchy sounding Right Where You Want Me . When I 1st heard it on his MySpace , I was shocked cos it definitely doesn't sound like JMac cos the tune's very pop/rock as most of the songs in his Beautiful Soul CD are quite bubblegum pop & not to mention that time his voice was still squeaky & haven't really broke yet haha.
But wow , when I heard Right Where You Want Me , I think to myself this's really good & it's very catchy & does stuck in my head in a really good way & I love the video too ! I was going omg when I saw it cos I was thinking is that JMac ? he has grown up big time haha
& most recently I read in a review of Hot magazine in that they said Right Where You Want Me sounded like a Justin Timberlake song . HUH since when ? & harlow , JMac & JT sounds completely different from each other . It's like comparing cheese & chalk & they only give JMac's CD a measly 2.5/5 -_- . That's cruel , obviously whoever reviewed it is not a fan , period.
+ I have all the songs from his Beautiful Soul CD so I can definitely tell how good/bad his follow up sounds like.
ANYHOO , aside from Right Where You Want Me , other outstanding tracks include ballads such as the upcoming 2nd single , the emo ballad & my personal/the fans/JMac's fave Just So You Know , Right Back In The Water , Tell Me . I LOVE Tell Me ! Goodness , if any guy out there were to sing Tell Me , I would melt like iterally cos the lyrics are so sweet ! *if you see my girl tell her I miss her smile , tell her I will counting the minutes gonna see her in a little while . I know when she holds on to me , she's the 1 thing that I could never without .... & tell her I love her * a big AWWW
There're up-tempo numbers too in the form of Blow Your Mind , Can't Let You Go , Anybody , We Can Go Anywhere . The lyrics of Just Go sounds like a dig at his previous girlfriend/s , in a mild version that's . Invicible's fanastic as well , love the backing melodies of it & the lyrics are wonderful & inspiring .
The only track that didn't stick in my mind when I 1st heard it was Feelin' You & the weird thing's that that's the only track that JMac didn't have a hand in cowriting . Oh well but I'm sure the more I listen to it , probably I will start to like it.
Overall , it's a great mature sounding record from JMac. Gone are the bubblegum poppy sounds of Beautiful Soul . In place is a more harder , edgier & pop/rock sound + a more manly voice . So if you're looking for tracks in the Beautiful Soul vein , you will be sorely disappointed.
On the other hand , he definitely doesn't suffer the 2nd album syndrome & hopefully things will start to change for JMac & that people don't just know him for only Beautiful Soul but with many more hits to come !
Thursday, November 16, 2006
Lu Yong's Find My Shoes Journey
See the title ? yeah ? I thought I post something funny today & it's not music related , just something I thought everyone should see & have a laugh at.
Who's this Lu Yong guy you might ask ? Well he's my classmate & another of my classmate Eamon is credited for making this video possible .
Basically what happened was that during an Accounting class that the whole class had , Lu Yong for some reasons what-so-ever , decided to take off his expensive pair of Nike shoes . Don't ask me why cos I also have no idea as to why he did that & f.y.i Eamon's the one who's narrating in the video in chinese so if you don't understand chinese or something , apologises in advance.
So Eamon & another of my classmate Hui Kai , being really smart alecks , decided to hide Lu Yong's shoes . Not sure how come Lu Yong never realised something's amiss but the footage Eamon took using his Motorola phone , most of my classmates have already left but some including me stayed back to ask my lecturer some questions.
& yes I was there to witness all this happening & go Hui Kai & Eamon , both of them really captured the whole funny moment & poor Lu Yong , was searching for his previous shoes up & down the room :)
But yeah the story goes in that Lu Yong was trying desperately to find his shoes around the classroom & needless to say , everyone in the class was laughing when that happened & what happened the next day during Maths lesson?
He came to school wearing flip floops hahaha
Will be there be a sequel to the missing shoes ? only time will tell hee
Monday, November 06, 2006
CD Review :: Maksim - Electrik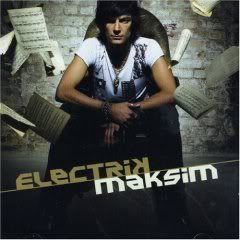 Tracklist :
1) The Gypsy Maid
2) Requiem
3) Child In Paradise
4) Anchem
5) Hall Of The Mountain King
6) Nachrach
7) Beyond Rangoon / Waters Of Irrawaddy
8) March Of The Icons
9) Tango In Ebony
10) Carmen Entr'acce
11) Prelude In C
12) In Paradisum
13) The Way Old Friends Do
Bought Croatian pianist Maksim latest CD aka his 4th , after the release of his debut The Piano Player , Variations Part I & II + also A New World. In which all 4 CDs are released in major label EMI .
Before I say anything else , I know what you're thinking , you like Maksim's music or aka classical music ? shouldn't it be BORING with a capital B ?
I grew up listening to classical music & it's the 1st music genre I was exposed to since I was young . But naturally as I grow older , I kinda rebelled & start listening to anything that's on the radio & more .
It was only a few years ago that I started to go back to my classical roots & then I came across some mainstream classical acts which made classical music which's otherwise sound so boring , sound cool now.
Aside from Maksim , I also listened to Richard Clayderman , Bond (these ladies are lovely & oh so talented , I'm a huge fan of them , there's more to life than just Victory OK ? ) , a bit of 12 Girls Bands & some Vanessa Mae too.
Maksim actually released his 1st album Gestures before The Piano Player but cos Gestures wasn't released under a major label so I'm not gonna consider Gestures as his 1st release.
& before I go on further , yes I have to say that I love Maksim's works , he's so cool & make classical music sounds oh so hip & he's like a hippier version of another pianist Richard Clayderman.
& also I have all 4 CDs of Maksim which's pretty something as the last 3 CDs I got all of them for my 19th b'day from my friend Jenny :)
I never took notice of Maksim before , it was only til the release of his debut single The Flight Of The Bubblebee which made me sit up & take notice of him & also that single shot him to worldwide fame .
+ it does help that he's very good looking & has that bad boy looks going on heh heh but alas he's married boohoohoo & he has a daughter now in which her name's Leeloo which's also the inspiration behind Leeloo's Tune , a song that can be found on Variations Part I & II , bless.
& in the album sleeve of Electrik , there're tons of great pics of Maksim which left me drooling all over the place hee hee
Honestly I don't put all the songs from his CDs into my mp3 , I only choose the selected ones as when comes to classical music or should I say mainstream classical music , I always like to go for the uptempo ones .
The slow ones aka the ballads , I'm not really into them unless for some specific reasons or so , then yeah I would dig them . Some of the ballads that I can think of are Claudine , Merry Christmas Mr Lawrence , 1 of my absolute fave Croatian Rhapsody (the tune of it is fucking awesome) , Olympic Dream , Handel's Sarabande , the beautiful The Flower Duet , Mojito & many more.
Thankfully , in his latest Electrik , there're quite a lot of uptempo ones , a few slow ones that I didn't like in which they almost put me to sleep :S but yeah the uptempo ones are really good.
Standout tracks include The Gypsy Maid , Requiem , Tango In Ebony , Hall Of The Mountain King in which I must add the tune to it's very very familiar so naturally I like it & March Of The Icons.
In fact , on those days that I'm absolutely bored of what to listen or if I have no damn-ing idea to listen next , I always go to my Classical Crossover folder & just plugged Bond or Maksim away !

hot magazine review of Electrico's Hip City

this's found in the latest issue of hot magazine , issue 59 (4-17 Nov '06) in which the latest 007 James Bond's Daniel Craig's on cover.
Was surprised that hot magazine finally did a review of Electrico's 2nd CD Hip City cos I thought they done a review of it or not a few months ago or so cos the album was released around like what 22nd June '06 so was ecastic to find that they reviewed it.
& honestly it's 1 of the better & good reviews I seen of Hip City which's great but was definitely surprised that they didn't like the title track but still heck doesn't matter .
Look at the no.of stars they scored , 4/5 aka 80/100 aka an A grade in Uni or aka A1 in the O levels .
Ok I'm being lame here so I should stop & shut up !
http://www.myspace.com/electricomusic
Sunday, November 05, 2006
CD Review :: McFly - Motion In The Ocean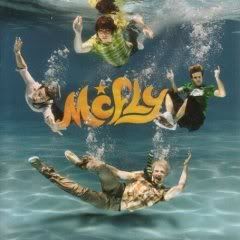 Tracklist :

1) We Are The Young
2) Star Girl
3) Please , Please
4) Sorry's Not Good Enough
5) Bubblewrap
6) Transylvania
7) Lonely
8) Little Joanna
9) Friday Night
10) Walk In The Sun
11) Home Is Where the Heart Is
12) Don't Stop Me Now
13) Silence Is A Scary Sound
Motion In The Ocean's the 3rd album released by UK band McFly . So far , they have released 2 albums prior to this latest release namely Room On The 3rd Floor & Wonderland .
I gave everything a listen & I really like it & I can possibly say that it's their best record they released to date & I personally think that it's a notch better than their previous 2nd CD Wonderland which was fab as well.
McFly kick things off with We Are The Young which's awesome , a very uptempo & kicking track which was followed by their UK #1 singles of Star Girl & Please Please.
Funny enough , Hui Li likes Please Please the moment she 1st listened to it . For me , erm.. I'm still trying to get over the lyrics which was quite porn-y in that sense.
Followed by possibly my personal fave on the album Sorry's Not Good Enough & then the strangely titled Bubble Wrap . I was -_-"' when I saw the title cos I was thinking what the... but luckily the song's really good aside from the title.
Track 6's Transylvania & it's another fab track , I hope it will be released as the 3rd single in which the chorus parts are sung by Dougie ! Usually Dougie does backing vocals but in this song you can specifically hear him sing & his voice's not bad.
Transylvania was written by him so he has a rather big say in the song & he also sings on Nothing which's a track that can be found in their previous CD Wonderland.
Lonely reminds me of Obviously but even better . In fact the moment the guitar intro started for Lonely , it really sounded like Obviously initally but yeah it's a nice song , the lyrics are so aww .
Ballads are in the mix as well , in the form of Little Joanna , Home Is Where The Heart Is . Little Joanna's so cute in fact Tom wrote it for his girlfriend who's Italian dammit
Initally when I saw Friday Night , I thought please don't tell me it's a cover of The Click Five's song but nah it's not .
The 1 track that didn't grab me immediately was Walk In The Sun . I realised that the more you listen to it , the more better it sounds .
The last track on Motion In The Ocean's a really good rendition of Queen's Don't Stop Me Now in which that song & Please Please were a double A side single when it was released & yes both of them went to no1 in the UK single chart.
That so called secret hidden track's nothing merely a track called Slient's A Scary Sound . I don't have it in CD form but only the live rendition & it's not too bad.
Overall , McFly are great , they have matured since their 2003 debut Room On The 3rd Floor & wouldn't be surprised if Motion In The Ocean will give them their 3rd UK #1 album & yes they deserved it .
Hopefully this album will start making waves in Asia soon cos I mean it's about time people find out that there're more to life than just Obviously , All About You & I've Got You .
Wednesday, November 01, 2006
The Click Five ! From L-R : Joe , Ben , Ethan , Eric & Joey
Punk'd is 1 of my fave TV shows & eariler 5 mins before it was about to end , guess who got punk'd ? none other than The Click Five's lead vocalist Eric Dill haha!
& if that's not 'bad' (or should I say good ? ) enough , the rest in the band had a hand in punking Eric as well haha . The guys are very bad man but on whole I thought it was kinda cute seeing Eric got sabo by his band-mates. You just don't know who to trust isn't it ?
Ok basically in a nutshell , what happened was the 5 of them went bowling & when Eric was about to throw the bowling ball into the alley where the bowling pins are located , the ball he threw crashed & broke the barrier that was holding back the bowling pins !
If that's bad enough , the computer screens where the scores of each lane are being tabulated & kept track , the system crashed & the 'manager' of the bowling arena was nonetheless happy & lashed a couple of not very flattering words on Eric .
Another 2 accomplices also said the same things to Eric as well in which they accused Eric of spoiling a birthday party & around this time he was almost reduced to tears . In a way it's strange as to how come Eric never suspect why the punk'd folks only targeted at him & not everyone in The Click Five together.
& then everyone came into full swing with cameras & all & hahaha , what a cool sight to be behold at & Eric was swearing away & proudly proclaimed that he just got punk'd , with some help from Ethan (still as hot as ever I don't care despite the recent disaster Maggi Mee lookalike hairdo aka Danny's clone alert haha) , Ben (but of course Ben Ben Ben) , Joe & Joey.
& they all live happily ever after ... :)
to watch Eric who got punk'd :


http://www.myspace.com/theclick5