CD Review :: alan - my life

CD Only Cover :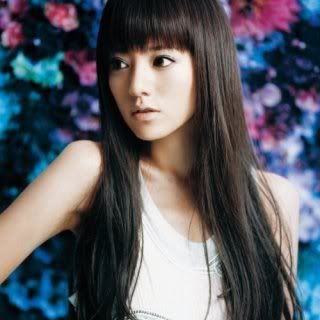 CD + DVD Cover :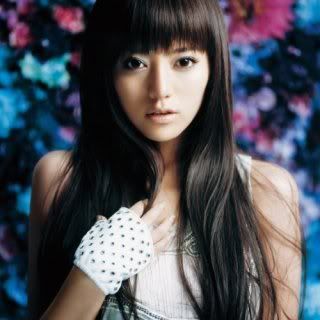 Tracklist :

1) reflection ~overture~
2) Swear
3) One
4) Mitsumeteitai (I Wanna Be Staring At You)
5) Namida (Tears) (Smooth Jam Mix)
6) Lost Child
7) Butterflies
8) Essence of me
9) Call my name
10) Shiroi Tsubasa (White Wings)
11) Nobody knows but me
12) BALLAD ~Namonaki Koi no Uta~ (~Nameless Love Song~)
13) Kuon no Kawa (River Of Eternity)
14) my life

my life is alan's 2nd Japanese album . It was released on Wed / 25th Nov & this comes barely 8 months + since the release of her debut Japanese album Voice of EARTH .
3 singles & a B-side made the cut in alan's latest album offering .
reflection ~overture~ is the album's introduction instrumental piece . While this's no Tennyo ~interlude~ , it's still a cool opening tune to me & the ending of reflection ~overture~ had some pop beats thrown in for good measures .
Swear is alan's 11th single & this was released 3 weeks prior to my life & it was used as the promo song for the ads surrounding the Bourbon Buranchuuru Mini Series .
I know there're people out there who doesn't like Swear because they're used to her releasing ballads as singles , her vocals sound wooden/dead in Swear , it's a cutesy bubblegum pop tune & the list goes on .
Personally to me , I like the song & it's a refreshing change after she released BALLAD ~Namonaki Koi no Uta~ (~Nameless Love Song~) which I unfortunately didn't like .
It seems odd that Swear's released during autumn/winter in Japan seeing that this sounded like a tune that alan should have released during summer at their end .
One is well the 1st album track you can find & it's a mid tempo piano driven no. . I found it really slow/un-memorable for my liking initally & the electric guitar bridge in the middle of One frankly saved the song from being a total dud .
Mitsumeteitai (I Wanna Be Staring At You) is probably 1 of my fave album tracks in my life simply because it has a gorgeous piano melody .
It's just alan & the piano which accompanied her vocals in Mitsumeteitai . You don't need extra instruments & etc to make the 1st album ballad track stellar as it's already good on its own right .
The Smooth Jam Mix of Namida (Tears) was originally found as the B-side of alan's 7th single Megumi no Ame (Blessed Rain) .
I'm not sure as to why she chose to re-record/re-arranged Namida & let alone include it in my life seeing that Megumi no Ame made the cut in Voice of EARTH but anyway as the 'remix' suggest , this's a pretty cool rearrangement of Megumi no Ame's B-side .
I like the original of Namida already & I'm pretty much fine with the Smooth Jam Mix of the tune which's probably something you might listen to if you're lounging/chilling out at home .
Lost Child is track #6 & just like One , it took me quite a while to remember how this song sounds but I must admit the melody's pretty & the orchestra strings going on in Lost Child is lovely .
Butterflies is a pop tinged no. & this's a pretty catchy album track & it has a cool synth in the background that's thrown in for good measures .
The next 2 songs are basically the odd tunes in the album .
1st of all , Essence of me can probably be considered as my life's interlude because there's barely any lyrics attached to this no. & you can hear alan's yodelling & voice going on in the background .
Regardless of which , the interlude flows quite nicely to track #9 Call my name & I don't know why but I had deja vu vibes of Spiller feat Sophie Ellis-Bextor's Groovejet (If This Ain't Love) when I 1st heard Call my name .
I don't know if that's a good or bad thing but I leave it as it's .
Shiroi Tsubasa (White Wings) is track #10 & this's basically a simple song which has alan's vocals backed up by an acoustic guitar & some minor percussions .
It's no Mitsumeteitai but it's pretty alright for me even though her vocals sounded a bit wooden in Shiroi Tsubasa .
Nobody knows but me is the 2nd last album track & this's a piano driven no. with a gorgeous flute/erhu backing to boot . This's probably the only album track you can hear alan yodelling , be it in the song or the background vocals itself .
1 thing I find the song odd is when she included talking dialogues in the background for Nobody knows but me which I feel that's un-necessary . I figure if that's not present , I would have enjoyed Nobody knows but me a lot more .
The next 2 songs are singles that alan released prior to my life .
BALLAD ~Namonaki Koi no Uta~ is her 10th single & it was used as the theme song for the movie which shares the same title as the song starring SMAP's Tsuyoshi Kusanagi & Yui Aragaki .
This's frankly not my fave ballad that alan released . It doesn't really blow me that away as compared to previous ballads that she put out before but I figure I can close an eye for the song in here .
Kuon no Kawa (River Of Eternity) is her 9th single & this's the Japanese take of Chi Bi (赤壁 ; RED CLIFF) ~Da Jiang Dong Qu~ (~大江东去~ ; ~The Great River Surges East~) which was used to promote the 2nd installment of the John Woo movie RED CLIFF .
alan set a record when this single was released because this's her 1st single to crack the top 10 & let alone top 3 on the Oricon weekly singles chart , making her the 1st China born singer to achieve such a feat in Japan .
Well be it Kuon no Kawa or Chi Bi ~Da Jiang Dong Qu~ , I still adore both takes of the song which're done in 2 different languages . The melody never fails to blow me away & you can feel various emotions going on in here coming from alan who belted out this power ballad .
From 1 power ballad to the next , the final song in my life shares the same title as her 2nd album .
my life the song is used as the theme no. for the PSP game GOD EATER & it's the only album track to receive a music video of its own .
It definitely deserves so seeing that this's 1 heck of an album power ballad & the melody has a really grand piano sweeping orchestra feeling to it & I'm sure a lot of people out there including me will single out my life the song as 1 of the album highlights in alan's 2nd album offering .
So at the end of the day , how does alan's 2nd Japanese album offering stack up against her debut album Voice of EARTH ?
To prevent un-necessary biasness comments from cropping up at my end , I have divided the conclusion of my album review towards my life in from 2 different perspectives , not against & against her latest album .
not against my life ::
- it's quite a mature sounding record to a certain extent as you can detect quite a significance amount of growth in here .
alan's vocals are somewhat more stronger & her Japanese dictation has improved as compared to her early newbie days .
It's not easy for her seeing that it's obvious that Japanese's not her 1st language so kudos for her to release another Japanese album again .
- less singles are found in my life . Compared to Voice of EARTH which had 8 singles , my life sees only 3 singles that made the cut which allows her to give her fans more album tracks .
- Talking about album tracks , there're more upbeat no.s you can find in her 2nd album as compared to just 1 ie. BRAVE in Voice of EARTH .
- alan has left her music comfort zone of doing solely just ballads & did a fair bit of experimentation in my life . Whether the final product(s) is/are good or bad , it all depends to the listener at the end of the day .
- Quite a lot of tracks are missing her signature yodelling . Ditto to what I said in the previous pointer I made .
- she has a lot more personal input in my life where she wrote/compose quite a fair bit .
As follows
Co-composed :
- One
- Lost Child
- Butterflies
- Call my name
Co-written & composed :
- Nobody knows but me
against my life ::
- people who have raved about Voice of EARTH in that it's a great debut album (me not so much as I don't consider it to be my fave debut album of 2009 , that goes to Kuroki Meisa's debut mini album hellcat but it's a different story altogether) panned my life as they feel it's a sellout thing that alan has done .
Guess this happens when your expectations of something can be too high as this can seriously backfired big time .
- Gone were the Tibetan inspired like songs you can find in Voice of EARTH & instead , she did various & all sorts of experimentations in her 2nd album in which most of them sounded like something that has been heard/done before .
- Some of the album tracks took a lot more time to listen/remember . If so , alan's vocals sounded wooden/dead & she didn't bring any life/spirit to the tracks especially for the upbeat no.s .
- certain parts of my life were samey sounding & the album begin to lose steam as each album track goes by .
- Essence of me & Call my name being the 2 oddballs in my life .
- A rushed out 2nd album especially since this was released barely less than 8 months after she put out Voice of EARTH .
If she was give more time to make a 2nd album , musically it might have been better & as a result , the dreaded 2nd album syndrome was somewhat being felt in here unfortunately or not .
So whose side do you belong to ?