Sunday, January 31, 2016
NEWS - Hikari no Shizuku / Touch

CD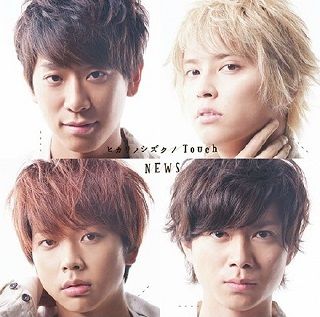 CD + DVD A
CD + DVD B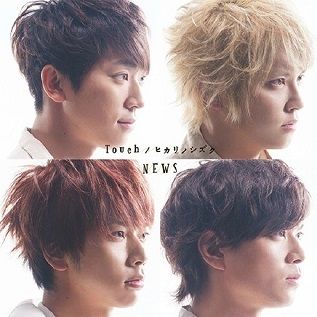 Hikari no Shizuku / Touch is NEWS's 19th single & it was released on 20th Jan .
This's the group's 1st single release of 2016 & their last double A-side single release was 2012's WORLD QUEST / Pokopon Pekorya .
Both Hikari no Shizuku & Touch have videos made . In addition , the 2 A-side tracks showcase the quartet's refined classic style .
The 1st A-side Hikari no Shizuku was picked to be used the theme song for Fuji TV's drama Kasa wo Motanai Aritachi .
Kasa wo Motanai Aritachi is based on member Kato Shigeaki's short story of the same title . Shige himself stars in the drama & likewise for Kiryama Renn , Sakata Masanobu Adachi Rika , Watanabe Mai , Takeda Rena , Minamisawa Nao & Raita Ryu .
Hikari no Shizuku is described as an inspirational support song for young people who are troubled or hesitant that gently shines a light on the troubles & doubts of young people .
The 2nd A-side Touch was used in the ads of Nissen with NEWS appearing in the ad themselves . This light upbeat Pop love song is a good contrast against the ballad driven Hikari no Shizuku .
Hoshi no Tabibitotachi & whis・per serve as B-sides in the single which both of them are only available in the CD only edition of the single .
Both B-sides are equally strong sounding memorable upbeat tracks . I was hoping at most 1 of them would be a ballad but aside from this , I enjoy them a great deal .
NEWS kicks off 2016 with a new double A-side single Hikari no Shizuku / Touch ! . It's a great music start for the group as this's yet another solid single release added to their discography .
And they definitely shows no signs of slowing down as their 7th album QUARTETTO will be released on 9th March and both A-side singles are included in the new album .
I just hope that QUARTETTO will be a lot more better than White as I didn't liked their previous studio album that much so here's hoping NEWS will prove me wrong album wise .
Monday, January 25, 2016
Koda Kumi - On And On & NO ME WITHOUT YOU

CD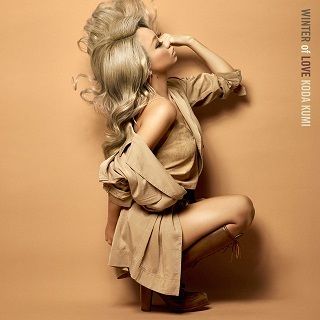 CD + DVD & CD + Blu-ray
Both editions , the DVD & Blu-ray disc include music videos
On And On & NO ME WITHOUT YOU are 2 new songs included in Koda Kumi's new Winter ballad compilation album WINTER of LOVE .
WINTER of LOVE was released last week on 20th Jan & both songs have music videos made .
On And On is found as track #1 in WINTER of LOVE & the song was released digitally on 13th Jan .
This smooth sounding piano driven no. is a nice one and it's pleasant sounding on the ears . The only thing I don't quite like slightly on On And On is after a while , the 3 words get repetitive but aside from this , it's not bad .
NO ME WITHOUT YOU is track #17 & with the words "I'm here, because of you" , Koda used this as a platform to send a heartfelt message of appreciation to the fans that have continually supported her . Koda further commented , "I want to emotionally connect my feelings to the fans" .
I prefer NO ME WITHOUT YOU over On And On as it's a touching song & lyrically , it speaks just how much Koda's fans meant to her as title itself said it all . The piano driven song struck a chord in me when I 1st heard it & the preview didn't do justice to the final version of the track .
This Winter , indulge in some romance with Koda Kumi's WINTER of LOVE ! Following last year's SUMMER of LOVE , the diva returns with a new compilation featuring her most memorable moving ballads , including hands , you , Yume no Uta , Ai no Uta , Moon Crying & Suki de, Suki de, Suki de. .
I frankly didn't felt that surprised when WINTER of LOVE was announced and knowing it's avex , this bound to happen again . Both new songs add a fine addition to Koda's ever expanding music discography but like what I've mentioned when I reviewed the new material included in SUMMER of LOVE , On And On & NO ME WITHOUT YOU do just fine if they were released as standalone song singles .
It reminds to be seen if both new material included in SUMMER of LOVE & WINTER of LOVE will be included in a future studio album of Koda but for now , her next release KODA KUMI 15th Anniversary LIVE The Artist DVD/Blu-ray will be released on 23rd March .
Thursday, January 21, 2016
SID - Yumegokochi

2 CDs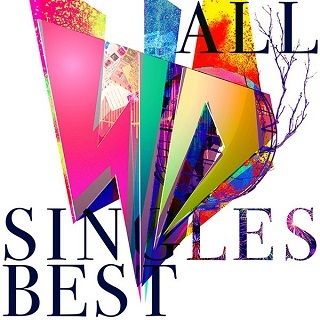 2 CDs + 2 Blu-ray's A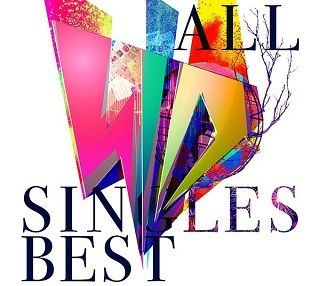 2 CDs + Blu-ray B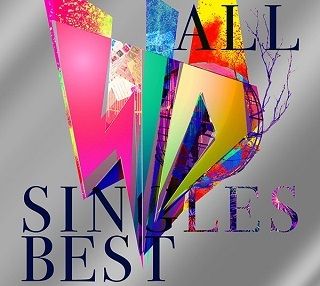 Yumegokochi is a new song that's included in SID's 2nd best album SID ALL SINGLES BEST .
SID ALL SINGLES BEST was released last week on 13th Jan . Credits wise , Yumegokochi was written by vocalist Mao & composed by drummer Yuya .
Yumegokochi is a sorrow driven number & I was really drawn onto the song the moment I 1st heard it . Hyoryu wasn't a strong song to get released as a single & frankly Yumegokochi should have taken its place instead .
Also on a side note , I was surprised that SID chose to release another best album as they did so 3 years back for SID 10th Anniversary BEST which was to celebrate their 10th anniversary .
I'm hoping that SID will release a new album but I'm not sure since bassist Aki will be busy with his own solo related activities this year so yet again it's uncertain and things are up in the air .
Saturday, January 09, 2016
CD Review :: AKi - EPHEMERAL EP

CD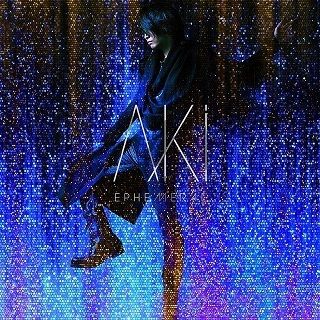 CD + DVD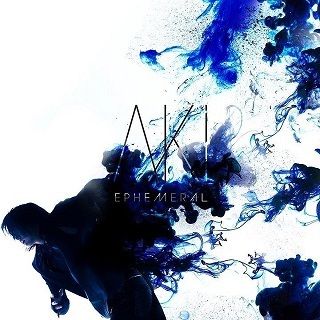 1) Ray
2) Fahrenheit
3) Sing it Loud
4) In Vain
5) FAIRY DUST
6) Wait for You
7) The Inside War
EPHEMERAL EP is SID's bassist AKi's 1st mini album & it was released last month on 16th Dec .
AKi's debut solo album ARISE was released last Jan & just like ARISE , EPHEMERAL EP includes no singles but a video was made for FAIRY DUST .
EPHEMERAL EP was released on the same day as AKi's 1st solo DVD A Feeling Begins to Arise .
Kicking things off in EPHEMERAL EP is Ray which's a short introduction & the mini album wastes no time in diving straight into Fahrenheit .
Both Fahrenheit & Sing it Loud are 2 back to back uptempo Rock driven numbers which I find them neither good or bad . They're ok but I wouldn't consider them personal favourites of mine .
In Vain is 1 of my favourite tracks in EPHEMERAL EP as it has a really intriguing melody & I was drawn onto the song the moment I 1st heard it .
As mentioned earlier , FAIRY DUST is the only song that received a video in EPHEMERAL EP & it's also the only no. that AKi sings in English .
FAIRY DUST deserves to have a video made but it feels like something that could have been included in ARISE . Still , it's a cool song that I enjoy .
Wait for You is the 2nd last song and it's the only track that's a slow number . Personally if not for FAIRY DUST , a video should have been made for Wait for You instead as it's a nice change after uptempo numbers in the front of the mini album tracklist .
The Inside War is the final song in EPHEMERAL EP & for this , L'Arc~en~Ciel's guitarist Ken participated in playing the guitar melody wise .
I had a bit of a shock when I 1st listened to The Inside War as it has a really loud introduction but once I got used to it , this track is a good conclusion to wrap things up in EPHEMERAL EP & it's definitely a swell thing for Ken to play the guitar in the song too .
Just when I thought ARISE was a 1 off solo release from AKi , he wrapped up 2015 with the release of his 1st solo mini album EPHEMERAL EP & 1st solo DVD A Feeling Begins to Arise last month .
ARISE was a surprisingly good solo debut offering from AKi & likewise for EPHEMERAL EP .
I have a feeling that the songs in EPHEMERAL EP didn't made the cut in ARISE but nevertheless , I really enjoyed listening to EPHEMERAL EP as there's no doubt that AKi is really talented , solo wise .
I'm not sure if there will be anymore solo releases of AKi as I thought ARISE would be the only record he released . For now , EPHEMERAL EP is a mini album worth checking out .