CD Review :: BENI - CINEMATIC

CD
CD + DVD
1) Intro
2) Cinematic Feat SARA-J
3) MONEY
4) Chasin' Feat IO
5) S.U.K.I.
6) Got A Feeling
7) CRY
8) Arigato
9) PULLBACK
10) CANDY
11) No one else like you Feat Michael Kaneko
12) Last Love Letter
13) READY25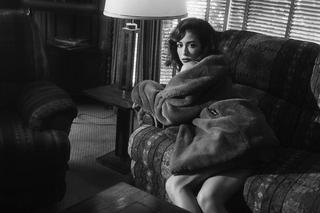 CINEMATIC is BENI's 7th album & it was released last month on 28th Nov .
BENI's last studio album release was 2015's Undress while Mienai Start which was released digitally last Feb is not included in CINEMATIC .
Unlike BENI's past studio albums , she didn't released any physical singles that precede CINEMATIC . Instead , before CINEMATIC was released , BENI released 5 songs digitally from July until Oct .
In CINEMATIC , BENI compares her life to a movie so she played both the lead role & the director . The DVD of the album includes a short film titled CHASIN' the film .
CHASIN' the film features 3 songs being played in the backdrop - Chasin' , PULLBACK & Last Love Letter . Besides BENI , KANDYTOWN's IO is featured in the short film as well .
After a short introduction , kicking things off in CINEMATIC is the song that shares the same title as the album .
CINEMATIC (the song) also featured SARA-J which's the 1st of 3 songs that feature different collaborations BENI did with other musicians in the album .
MONEY is the 2nd album track & when I 1st heard it , I was surprised cos it's a different style of singing that BENI tackled and I feel it could have been a lot more upbeat .
Chasin' was 1st released digitally on 6th July & it's the 1st of 3 songs that served in the backdrop of CHASIN' the film .
Described as a Jazz R&B no. , IO is featured in Chasin' & KANDYTOWN's Neetz had a hand in arranging the song .
On Chasin' , BENI commented , "People are always chasing after something whether it's love or something else . The song + lyrics portray the sadness and impatience upon nearing that thing you're chasing , the excitement & expectation you get the moment you're about to obtain it & the feeling of emptiness when you realise that the game is over once you finally have it in your hands ."
S.U.K.I. is the next album track & for this , I find it to be an ok sounding mid tempo song which didn't really blew me away .
Got A Feeling was originally exclusively available via iTunes Japan if fans purchased songs as part of COVERS THE CITY .
When I saw Got A Feeling & CANDY included in CINEMATIC tracklist , I was surprised but at the same time I don't think a lot of people already knew these 2 songs existed way before BENI released any songs digitally for the last few months .
I guess instead of leaving both songs in digital format , BENI decided to include them in CINEMATIC if not it would have been a much shorter album .
CRY & Arigato are the next 2 album tracks . Ironically I thought CRY was going to be a ballad but instead , it's Arigato .
Arigato can be almost considered to be a ballad & I like the piano arrangement of the song's melody .
The next 2 songs PULLBACK & CANDY were available digitally prior to the release of CINEMATIC .
PULLBACK was released digitally on 29th Aug while just like Got A Feeling , CANDY was the 2nd song exclusively available via iTunes Japan if fans purchased songs as part of COVERS THE CITY .
The next 2 tracks are the sadder sounding songs in CINEMATIC . No one else like you was 1st released digitally on 17th Oct & this featured Michael Kaneko while Last Love Letter was 1st released digitally on 31st Oct .
Concluding CINEMATIC is READY25 which was used as a cheer relay song for the Yokohama DeNA Baystars baseball team .
Tsutsugo Yoshitomo who plays for the Yokohama DeNA Baystars baseball team befriended BENI last year via a mutual acquaintance & Tsutsugo is the 1 that requested BENI to write a song for the baseball team he plays for .
BENI likens life to the movies in her new album CINEMATIC . She is the director and protagonist of this musical work which includes Chasin' featuring KANDYTOWN's IO , the progressive R&B track PULLBACK composed by Sunny Boy & No one else like you , a duet with Michael Kaneko .
It's quite hard to believe it has been so long since BENI last released a new studio album but I appreciate that this time round , she decided to take a different approach to CINEMATIC as compared to her past albums .
I feel that the songs that BENI released digitally prior to the physical release of CINEMATIC are much stronger + memorable , not to say that the other album tracks ain't bad but they don't stood out to me as much as I was hoping for .
I find that CINEMATIC is quite laidback perhaps due to the album's concept & some felt that BENI lacks energy in singing the songs in the album but I don't think it was done on purpose .
Normally ballads are put in to slow things down in an album . For CINEMATIC , it's the opposite which's a 1st for me .
Also given a choice , I would prefer not to see Got A Feeling & CANDY included in CINEMATIC but as I said before , if both songs were not in the tracklist , the album would have felt more shorter .
And I guess BENI prefer to end CINEMATIC on a high upbeat note as Last Love Letter is really sad sounding given the context of CHASIN' the film .
Overall with due respect to BENI , I appreciate the considerable amount of personal input BENI put into making CINEMATIC but unfortunately it's not the album I would recommend someone who's not familiar with her music .
But CINEMATIC is not my least favourite album of BENI so that in a way it's not so bad . Hopefully BENI's next album offering would be more better & a lot more energetic + upbeat .