CD Review :: Matsushita Yuya - 2U

CD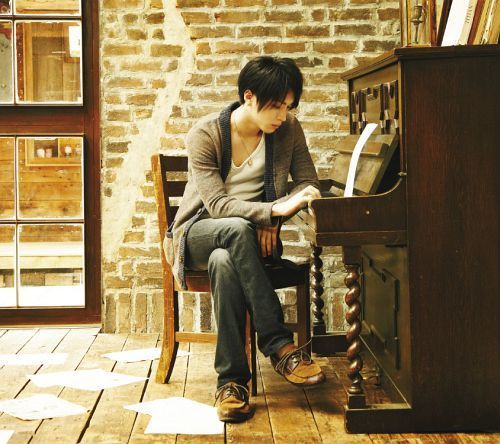 CD + DVD A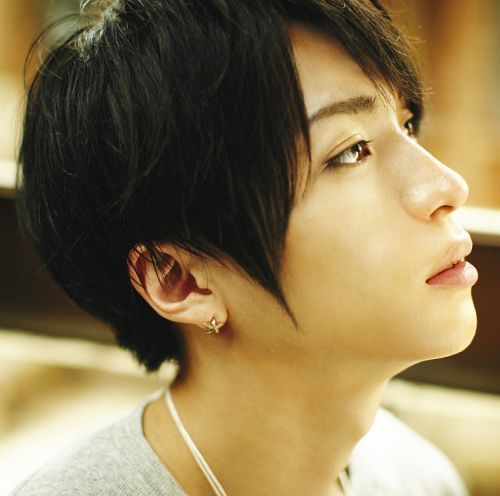 CD + DVD B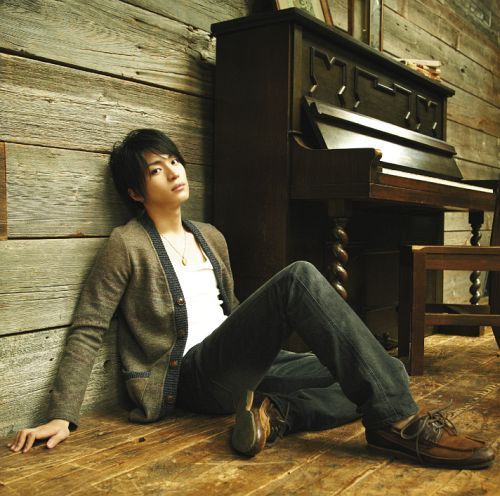 1) Theme of 2U
2) SUPER DRIVE
3) Naturally
4) Beautiful Days
5) INTERLUDE I
6) 4 Seasons
7) Paradise
8) Life in the dark
9) INTERLUDE II
10) Last Dance 06'
11) 2 of Us
12) Kimi e no (Your) Love Song ~10nen Saki mo~ (Even 10 Years After)
13) Bird
14) A Song For You
15) Beauty & Beast
16) Secret Love Feat BRIGHT , SHUN
17) Step by Step


2U is Matsushita Yuya's (MY) 2nd album & it was released last week on 22nd Feb .
5 singles & 2 B-sides included MY's latest album offering & this precedes after his 2010 debut album I AM ME .
The entire 2U album is composed & produced by Jin Nakamura .
After the introduction Theme of 2U , the album dives straight into 2 singles .
SUPER DRIVE is MY's 9th single & it's described as a dance tune that has a bass-thumping melody with an aggressive choreography to match .
The song features a heavy dance beat that gives MY a chance to show off his talents as a dancer .
Just like his previous harder R&B sounding dance tracks Trust Me & YOU , SUPER DRIVE is a class in its own right & despite listening to it numerous times , I never get bored of this insanely addictive track that has plenty of attitude & packs a mean punch .
Naturally is MY's 8th single & it was used for promotion in the ads for NATURAL BEAUTY BASIC .
MY's 2nd best charting release to date , Naturally presents elements traces of familiarity that MY fans can take comfort in .
Beautiful Days is the 1st album track & this's 1 realy funky no. that I like on 1st listen . It's a lot more R&B focused which's great . Coupled with a really strong melody , makes Beautiful Days very enjoyable to listen .
After a beautiful INTERLUDE I which's actually a piano instrumental version of the next track in line , in comes 4 Seasons .
4 Seasons is the 2nd A-side of MY's 6th single Bird / 4 Seasons . Promo wise , it was used in the Kobe Collection 2010 Autumn / Winter fashion show & as the theme song for MBS's television show DRESS .
Described as a glittering dance tune which you can listen to during the exciting summer season , I still feel that 4 Seasons is an awesome track even up to now which compliments the ballad Bird extremely well & for sure , this song screams out summer in an instant .
Paradise is MY's 7th single & this was used to promote the drama Quartet , in which Matsushita played the lead role in the drama & it was his maiden debut in a drama .
A mid tempo ballad , Paradise is enjoyable even though it has been close to a year since this single was released .
Life in the dark is the B-side track which was originally found in MY's 10th single Kimi e no Love Song ~10nen Saki mo~ .
This's 1 song I'm very happy to see it being included in 2U as I feel Life in the dark is ace . But in general , all the B-sides that were found in Kimi e no Love Song ~10nen Saki mo~ are really good so I have no issues with this .
After a rather depressing sad piano tinged INTERLUDE II , in comes the album only ballad titled Last Dance 06' .
Last Dance 06' is the only track that's sung by MY in complete English & surprisingly , despite my initial fears , MY's English dictation/prounication in Last Dance 06' is pretty good .
It's a challenge for any Japanese artistes to sing a song in full English but in Last Dance 06' , I think MY did a good job . At least I'm able to understand what he's singing in here so kudos to him for giving this a shot .
2 of Us is the next album track & wow , on 1st listen , I get a pretty strong dejavu vibes of foolish foolish's Mr. "Broken Heart" .
Not that it's a bad thing since I enjoy Mr. "Broken Heart" so in the case for 2 of Us , it's something that I like & it's also slightly sad sounding in here too .
The last 2 songs are ballad singles that were released prior to 2U .
Kimi e no (Your) Love Song ~10nen Saki mo~ (Even 10 Years After) is MY's 10th single & this was used as the ending theme song for MBS's MUSIC EDGE + Osaka style in Jan .
A mid-tempo R&B track , Kimi e no Love Song ~10nen Saki mo~ is MY's best charting release to date & it's such a sweet love song which was written from the perspective of a shy , awkward man .
Bird is the 1st A-side of MY's 6th single Bird / 4 Seasons & it was used as an ending theme no. for the 2nd season of the anime Kuroshitsuji .
Described as a ballad with a painful melody that pierces the heart with the message of sympathy that it invokes the listener's ears , this's a song that I remembered I didn't like that much as I found it to be really boring unlike 4 Seasons .
But over time , I can see why Bird was used to promote Kuroshitsuji as it really fits the whole concept from what Kuroshitsuji brought & it kind of help in a way or 2 (or not) that MY starred in the stageplay version for Kuroshitsuji too .
A Song For You follows after Bird & wow to say that this's 1 awesome album track is an understatement .
I already love the preview snippet for A Song For You & when I finally got to hear the full version , I know this's a winner in the bag as it's super downright catchy & extremely addictive .
Likewise , the same thing goes for the next album track Beauty & Beast . I wasn't sure what to expect from this song but it's another solid no. that immediately hooks me when I heard it .
Secret Love was originally found as the B-side track in MY's 7th single Paradise & this song features the vocals of girl group BRIGHT & also rapper SHUN .
Another song that I adore , this's another track that I was thrilled to see it being inclued in 2U as I remembered when Paradise was released , Secret Love stood out to me for being a great contrast to the A-side .
Step by Step is the final track in 2U & such a sweet enduring R&B no. which I think it's the perfect track to wrap things in the album .
Matsushita Yuya has waited for over a year & eight months to unleash his 2nd full-length album & it's finally ready !
Truth be told , I couldn't help but feel extremely pleased & happy after listening to 2U numerous times as this's such a big improvement over his debut album I AM ME in so many aspects .
In 2U , this album was promised to show MY's fans a new , more mature side of him which I think this task was accomplished well .
It's not that I didn't enjoy I AM ME but a major setback for MY's debut album was that there was very little new material (3 songs after you subtract everything away) but in 2U , having 6 new songs which all of them sound equally great & complimenting the singles & B-sides , took 2U to an all new level .
Also , props has to go to MY's longtime mentor/composer/producer Jin Nakamura who has been composing MY's works from his 2008 debut until now . It's a challenge to rely solely on 1 person to compose an artiste's material but Jin Nakamura is an exception as evident in MY's discography .
All in all , 2U is a very enjoyable if not highly listenable R&B album & as a longtime fan of Matsushita Yuya , seeing him mature in his music as each release goes by , I couldn't be more happier for him .