CD Review :: Hilcrhyme - Hilcrhyme

CD
CD + DVD
1) Hill Climb
2) Atarimae
3) Magic Time 2019
4) Koi no Honou 2019
5) Lost love song [II]
6) Ai to Koi
7) Chouhatsu
8) Namida no Tane, Shiawase no Hana 2019
9) Good Luck
10) After Story 2019
11) Hill Climb -Togenkyo Arrange- (CD + DVD Track)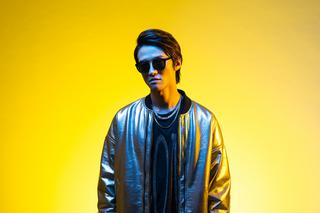 Hilcrhyme is the 8th self titled album & it was released on 30th Jan .
This new album release is the 1st studio album since 2016's SIDE BY SIDE & the 1st that does not feature former member DJ KATSU .
Hilcrhyme (the album) has 11 songs in total , inclusive of singles Koi no Honou & Namida no Tane, Shiawase no Hana that were newly re-recorded .
The new album comprises of 3 different sections within it .
2 songs that were already included in One Man EP :
- Atarimae
- Good Luck
4 newly recorded tracks :
- Lost love song ; 2nd A-side of 15th single Yell / Lost love song . A video was made for the song but it's not included in the DVD
- Koi no Honou ; 21st single
- Koi no Honou B-sides : After Story & Magic Time
- Namida no Tane, Shiawase no Hana ; 22nd single
3 brand new songs :
- Hill Climb
- Ai to Koi
- Chouhatsu
Prior to the physical release of Hilcrhyme (the album) , Hill Climb was released digitally on 9th Jan . Same with Lost love song [II] , a video was made for Hill Climb but it's not included in the DVD .
Besides that , a Togenkyo Arrange rendition of Hill Climb is only made available in the CD + DVD version of Hilcrhyme (the album) .
It's quite hard to believe it has been quite long since Hilcrhyme last released a studio album & out of all the albums they've released , this's their most unique in terms of the material made available from 3 different components .
I suppose instead of another mini album , rapper/vocalist TOC decided that for the next music release , it would be a new album cos if I only consider in the new material in Hilcrhyme (the album) , the 3 new songs could have been released as a triple A-side single , something that hasn't been done before in their discography .
But regardless of this , I can let this slide somewhat especially after what Hilcrhyme went through the last few years which was extremely awful .
Newly recorded tracks wise , my favourite has to be Lost love song [II] as I was surprised how much I really like it & it's very different from Lost love song in a good way .
The other newly recorded tracks in Hilcrhyme (the album) are only ok for my liking but Lost love song [II] stood out to me the most .
Out of all the newly recorded songs in their discography , Lost love song [II] is no doubt my favourite & it's 1 of the rare times that I like a newly recorded song over the original , not that Lost love song wasn't great .
Even though at the time of release the accompanied video for Lost love song [II] wasn't included in the album's DVD , it's better late than never as it deserves it .
New material wise , the 3 new songs are pretty good & I like Ai to Koi a lot . I would love to see a video made for Ai to Koi but Hill Climb is more mainstream friendly while Chouhatsu is angsty driven .
As for Hill Climb -Togenkyo Arrange- , it's a lot more slow paced sounding than Hill Climb but between both , I actually prefer Hill Climb a bit more .
I was quite critical of Hilcrhyme's past studio albums as to me they felt 1/2 finished if not rushed to some extent but for this , I decide to be a bit more lenient as after what happened to Hilcrhyme the last few years , I'm still glad they decided to continue on even though technically at this point in time , it's like a 1 man show with DJ KATSU not being part of things anymore .
Hopefully for the next studio album , it will be a proper full album release instead of solely relying on newly recorded tracks in filling in the gaps .