CD Review :: Yamashita Tomohisa - Ero

CD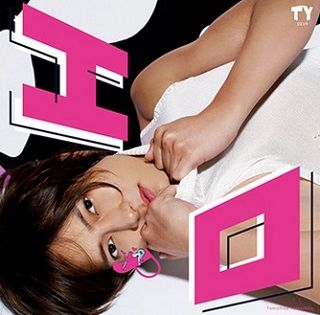 CD + DVD A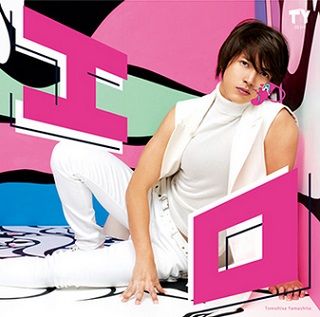 CD + DVD B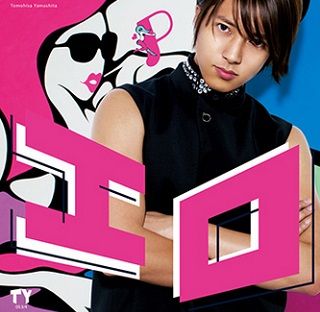 1) Ai (Love) , Texas
2) ERO -2012 version-
3) Karina
4) Romantic
5) Shiver
6) Hit the Wall
7) BABY BABY
8) Be The ONE
9) Boku Dake no Kimi ni
10) Turn Off The Lights
11) Nayami no Mori no Man'naka de
12) Odoru Yoru (Dance Night) (CD Only Track)


Ero is Yamashita Tomohisa's 2nd album & it was released on 25th July .
Yamapi's latest album offering was released 3 weeks after he released his 6th single LOVE CHASE . Despite this , only his 5th single Ai , Texas is included in Ero .
Ero is released 1 1/2 years since the release of his debut solo album SUPERGOOD , SUPERBAD .
The album theme pertaining to Ero is to not have a stail , slow love but a refreshing & eye opening experience with an erotic tinge .
Ai (Love) , Texas is Yamapi's 5th single & in addition to being the 1st song in the tracklist , it's the only single included in Ero .
This song was used as the theme no. for the drama Saikou no Jinsei no Owarikata ~Ending Planner~ , starring Yamapi himself .
Sharing the same title as the album track , it's ERO -2012 version- .
ERO -2012 version- is the only album track that gets a music video . Written by scenario writer Nojima Shinji & composed by Hyadain (=Maeyamada Kenichi) , ERO ~2012 version~ is described as a song about a little dangerous or sadistic love that shows a different side of Yamapi .
Karina follows after ERO ~2012 version~ & what a hot song Karina is . Immediately when I 1st heard it , the 1st thought that came to my mind is that this song sounded from where SUPERGOOD , SUPERBAD's Santa Maria left behind .
Despite the obvious name sake association , Karina is very catchy & I was hooked by it within an instant .
Romantic is 1 of 2 slower sounding songs in Ero . Honestly , this's a bit too slow for my liking but I suppose after 3 rather uptempo no.s , Romantic is slotted in here to slow things down .
Not exactly my fave album track as there're many other solid tunes in Ero so I leave it as it's .
Shiver follows after Romantic & to say that this's a kick ass song , it's an understatement .
This's a full blown upbeat no. that has a great addictive melody with plenty of guitar riffs thrown in for great measures which kept me entertained from the start til end .
The next song is something titled Hit the Wall & for this , Yamapi cowrote & co-composed with Jeff Miyahara .
Way before I heard the full version of Hit the Wall , I have already heard a preview snippet of it which I really adore . Perhaps it's no surprises that when I heard the full version of the song , it immediately became 1 of my fave new tracks in Ero .
Hit the Wall is definitely something that can be found in the SUPERBAD side of SUPERGOOD , SUPERBAD & when you have acclaimed producer Jeff Miyahara on hand to produce this , you know you can't go wrong with it .
The next song is titled BABY BABY which has been described as a refreshing summer tune that's been written , composed & arranged by capsule's Nakata Yasutaka .
Another standout track in Ero , BABY BABY is simply awesome & basically anything that has Nakata Yasutaka's stamp of approval , you know that you're in good hands especially since I admire his works a lot & his influences in BABY BABY can be greatly felt in the song too .
Be The ONE is track #8 & this song is a bit weird in the sense that Yamapi's vocals sounded a bit off key than usual .
Somehow in here , the acoustic guitar driven melody doesn't go very well with Yamapi's vocals which I think it's a pity because if his vocals were to be more tuned up if not refined , Be The ONE would have worked out but unfortunately it didn't .
Boku Dake no Kimi ni follows after Be The ONE & this's 1 pretty lush sounding track which I like & this's something I think it's perfect to kick back & listen on a chilled out day .
In the case of Turn Off The Lights , it's a highly autotune club driven no. & despite the many upbeat tracks found in Ero , Turn Off The Lights is surprisingly 1 of the few songs that's heavily emphasised on autotune which I think it's cool as too much of autotune to be used in songs is not a very good thing even though it works on Yamapi a fair bit .
Nayami no Mori no Man'naka de is the 2nd last track & what a nice soothing ballad this's .
1 of the 2 slower sounding no.s in Ero , Nayami no Mori no Man'naka is basically piano driven & it's a refreshing change from all the upbeat club driven tracks that Yamapi did previously prior to this , which allows Yamapi's vocals to get displayed here .
Nayami no Mori no Man'naka can be considered as a sleeper hit of sorts but it definitely works in Yamapi's favour in here .
Exclusively only found in the CD only pressing of Ero , it's Odoru Yoru (Dance Night) & for this track , Yamapi cowrote the song with H.U.B. & co-composed with Zen & Lensei .
Odoru Yoru is basically quite a standard autotune club track that Yamapi has known for . I'm not sure if I can consider this track as something that I really like but it's a decent no. , just that it's not really my fave song since there're many other great songs found in the album .
In 2011 , former NEWS member/leader Yamashita Tomohisa officially became a solo artist after signing a contract with Warner Music Japan & Ero is his 1st solo album (2nd overall) to be released under his new record label .
Truth be told , I had 0 expectations with regards to Ero as prior to this , I disliked the album title & the cover artwork ain't helping matters either but once I move past these 2 aspects , I was really impressed with what I have heard in Ero .
I think 1 of the strengths that Ero has is just how versatile the album's since there's not a single song that sounds the same from each other which I guess it's the reason why Yamapi has roped in so many people to work on his latest album .
The result speaks volume & Ero is very entertaining from the start til the end . Ero is mainly a very upbeat dance club driven record but the fact that the songs showcase a wide range of music styles , is something not easy to emulate but it was done very well at the end of the day .
The only thing I do not like about Ero is that I wish Yamapi would have included LOVE CHASE & exclude Ai , Texas as frankly between both singles , I prefer LOVE CHASE over Ai , Texas by a long shot .
But other than that , Ero is a really solid album & 1 of the rare albums to escape the much dreaded 2nd album music syndrome .