CD Review :: BENI - Jewel

CD




CD + DVD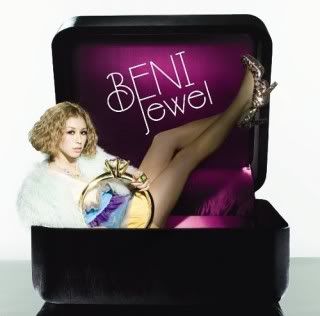 1) Jewel Intro
2) 2FACE
3) Toki wo Tomete (Stop Time)
4) Daisuki na no ni (Even Though I Love You)
5) Lovin' U
6) Heaven's Door
7) See U Again
8) First Time
9) Heartbreaker
10) Don't Let Go
11) Smile
12) Kimi to Nara (If I'm With You)
13) Wasurenaide ne (Don't Forget)


Jewel is BENI's 3rd album & it was released 2 weeks ago on 8th Dec .
2 singles are included in BENI's latest album offering & this release of hers comes about 6 months since her previous album Lovebox in which it became her 1st release to debut on #1 in the Oricon album charts .
After a nice chilled out sounding Jewel Intro , BENI dive straight into 2FACE which's her 10th single .
2FACE was used as the theme songs for NTV's Happy MUSIC & MTV BUZZ CLIP & it was the last (recent) single release before the announcement of Jewel & has been described as a rhythmic R&B dance song that allows BENI to show off her dance skills .
Well I wouldn't lie that I initally said I had an issue or 2 against 2FACE for some reason(s) I can't think of but I'm quite fine with the song now I suppose .
But in terms of singles , I still don't think I will count 2FACE as a strong/distinct release of BENI as she has better/more prominent single releases .
Toki wo Tomete (Stop Time) is Jewel's 1st album track & ah what a nice song this's ! I love it on 1st listen & after listening to Jewel for quite a few rounds , I think this's perhaps 1 of the more prominent if not strong album tracks .
What I like about Toki wo Tomete is that it has that angst vibes being attached while it still maintains the R&B/Pop sounds that BENI's known for .
After Toki wo Tomete , another Jewel album track follows in the form of Daisuki na no ni (Even Though I Love You) & just like Toki wo Tomete , I think this's also another good track .
The opening is very catchy & Daisuki na no ni is quite a funky Reggae driven no. & I definitely see (hear) this being played in a club to get clubgoers on the dancefloor .
Lovin' U is track #5 & on 1st listen , it sounds like a cousin to BENI's 7th single bye bye which's very similar , melody wise .
There's definitely a very strong prominent presence of bye bye found in Lovin' U . I don't know if it's a good or bad thing but I suppose it's good because I like bye bye .
Heaven's Door is BENI's 9th single & it's also the last single found in Jewel .
For this , Heaven's Door was selected to be used as the theme song for Rouge de BENI , which's a wedding dress fashion line designed by BENI herself .
Heaven's Door is something that I'm not bored of even up to now & I still feel that this's 1 of BENI's most unique singles in that it's wedding tinged inspired which's combined with the R&B/Pop beats that she's known for in her music .
It might sound like a music recipe for disaster but the final end result turns out pretty well for Heaven's Door .
Just like Lovin' U , I also have the bye bye vibes coming out from See U Again too .
The music similarity for all 3 songs is evident . As a result , I had a bit of a difficult time to get the hang of See U Again only until much later on.
Likewise for First Time , I don't have any good impressions towards the song as it sounded really forgettable & it doesn't stick out to me .
If you ask me to recall how First Time sounds like , I have to take a few listens before I can eventually remember how it goes .
Thankfully I did not have that with Heartbreaker which is really powerful & infectious the minute the introduction started .
Heartbreaker is something that I wouldn't be surprised that it will be played at a party because it's 1 of those songs that you just want to let your hair down & just have a great time with people .
In the case of Don't Let Go , I was frankly bored with it as I feel it's basically a standard R&B/Pop song . There's honestly nothing special if not fantastic to speak of on this mid tempo no.
The next album track Smile has been selected to be used for promotion in the ads of homemate .
When I 1st heard Smile , I have strong vibes of BENI's 5th single KIRA☆KIRA☆ in that melody wise , both songs sound quite similiar to a certain extent but unlike Don't Let Go , Smile was entertaining & more fun .
The last 2 album tracks in Jewel are basically ballads before wrapping things up .
Kimi to Nara (If I'm With You) is a simple heartfelt ballad which's touching . It's basically just BENI's vocals which're accompanied by a stripped down piano melody & it's nice in that she doesn't need anything else to complicate things further .
This's definitely 1 of the standout tracks in Jewel to say the least .
The same thing also applies to the last track on the album , Wasurenaide ne (Don't Forget) . It sounds a bit like Bitter & Sweet's Beautiful World except Wasurenaide ne is less Gospel driven & a lot more usage of synth can be heard in here .
Still , it didn't stopped me from enjoying Wasurenaide ne a great deal & I guess BENI was saving the best for last when comes to these 2 great songs in Jewel .
Well , I wouldn't lie that I was surprised when BENI decided to release her new album Jewel , a mere 6 months + after Lovebox . I was worried whether will it be a rushed project but in a way or 2 after I listened to Jewel , my fears were unfounded .
It's tough when you only have 2 singles in the album but I was surprised most of the album tracks are much more memorable/stronger than what I heard in Lovebox where I feel in there , the singles were good but the album tracks kind of fall short of expections .
That's not to say Jewel doesn't have any flaws . I still feel that some of the songs sounded like leftovers from her 1st 2 albums & I had quite a bit of a hard time in catching hold of them .
Maybe it will do BENI some good if she switch up & get different producers to compose her songs instead of sticking to the same group of people in order to jazz things up .
Then again , considering the circumstances , I feel that musically , Jewel is a big improvement from Lovebox , even though at this point in time , nothing's able to match up to what she has accomplished for Bitter & Sweet but hopefully in 2011 , BENI will be able to prove me wrong on this .