CD Review :: School Food Punishment - Prog-Roid

CD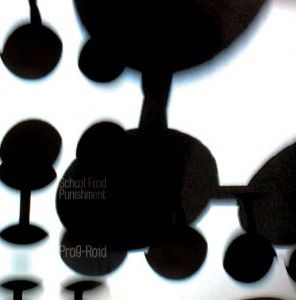 CD + DVD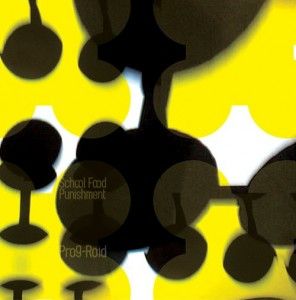 1) free quiet
2) RPG
3) in bloom
4) Utsurou , Sangatsu (Move On , March)
5) ≠
6) are
7) Ura Omote
8) Halation
9) flashback trip syndrome
10) Hikari (Light)
11) Y/N

Prog-Roid is School Food Punishment's 2nd album & it was released on 13th July .
The group's latest album offering comes in about 1 year & 3 months since the release of their debut album amp-reflection & just 1 single is included in Prog-Roid .
free quiet is the 1st song that kick things off in the album & this's quite a cool experimental track to start things .
School Food Punishment is known for their unique indie mix when comes to their music & free quiet is no exception which gives rise to this rather lushed piano driven chilled out song .
RPG is the group's 6th single & it was used as the outro theme for the anime C .
This's the only single included in the album but RPG is still undeniable catchy even up to this point in time .
in bloom follows after RPG & I really like this song a great deal . Just like free quiet , in bloom takes on a more piano driven sound except in this case , in bloom is somewhat more upbeat & cheery sounding which's great .
Utsurou , Sangatsu (Move On , March) has an unusual sound attached to it . It's quite slow sounding that's quite heavily synth to a certain extent .
I wouldn't really consider Utsurou , Sangatsu as a fave album track of mine in Prog-Roid as there're other tracks that stood out from the lot but this's still worth checking out .
≠ is track #5 & it's pronounced as 'not equal' . Despite the strange song title , I must admit ≠ is a joy listening to .
The song is also piano driven & positive sounding just like in bloom but both songs are able to craft out an unique identity of themselves which's able to distinguish itself .
I also detect a bit of slight saxaphone sounds in ≠ which's able to give the song an slight musical edge over the other songs found in the album .
are follows after ≠ & for this , are is 1 of the more poppier songs that has a really pretty memory attached to it .
What stood out from are is the way lead singer Yumi sings , especially when she echo 'are are are' in the backdrop , which I find it quite interesting .
I also find the next song Ura Omote enjoyable to listen as well , as it presents a music blend of synth & rock which sounds really good & this allowed lead singer Yumi's vocals to work in her favour .
Halation is 1 of the more harder sounding no. in Prog-Roid as it has a more gritter sound , which's something that's not very prominent unlike the songs found in the group's debut album amp-reflection .
Nevertheless , Halation is some good stuff that's worth recommending to check out .
flashback trip syndrome was used as the theme song for the movie Nanase Futatabi .
I reviewed flashback trip syndrome a while back ago on my blog & I was thrilled to find this included in the tracklist of Prog-Roid .
Way before the announcement of a new album , I always have enjoyed listening to flashback trip syndrome & it's still something I enjoy even up to now .
Hikari (Light) is the 2nd last song & before I listened to Hikari , I had a feeling it was going to be a ballad & sure enough , it's .
This's probably the only ballad found in Prog-Roid but the group did such a good job in making Hikari exclusive in the sense .
Hikari is piano driven but Yumi's vocals basically does most of the work here & I can't help but like this chilled lushed no. which's nice .
Y/N is the final track & for this , it's probably the most flashed out & poppy song in the album .
I detected quite a fair bit of xylophon beat influences in Y/N which I find it pretty cool as it's notably absent in other album tracks in the album & that makes things better in concluding Prog-Roid .
Despite the fact that only 1 single is included in School Food Punishment's latest album offering , Prog-Roid showcased a significant amount of growth & maturity the group has displayed in their music since making their debut presence felt with their debut single futuristic imagination .
Compared to amp-reflection , Prog-Roid presents much more upbeat , slick & polished sounds coming from this extremely under-rated & talented group .
There's not much angst that I was able to detect in Prog-Roid unlike in amp-reflection but what makes Prog-Roid enjoyable to listen from the start to the end is the way each song is able to stand out from 1 another , without coming across as though the album is 1 long song that's stringed together from 11 tracks .
All in all , Prog-Roid is a solid album & if you're looking to try something different ie. a mixture of indie , pop , rock & ambient fusion , then School Food Punishment might be just the artiste to check out .