Tuesday, April 30, 2019
CD Review :: Matsushita Yuya - BLACK NEVERLAND

CD
CD + DVD
1) Prologue ~ BLACK NEVERLAND
2) King Ü-Wingy
3) Midnight Party
4) Butterfly
5) Rendez-Vous
6) Nobody Feat SHUN
7) In Darkness
8) OOAK (One Of A Kind) Feat SHUN
9) Playa Playa
10) Love
11) Painful Romance
12) Ohji Aoi Yori
13) Moonlight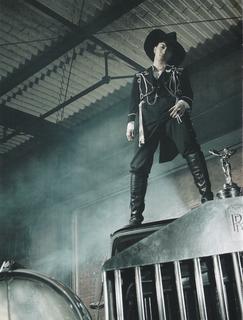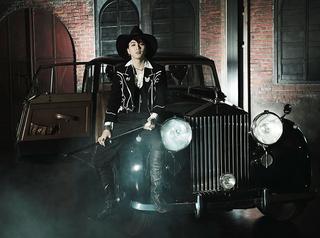 BLACK NEVERLAND is Matsushita Yuya's 4th album & it was released last month on 27th March .
Matsushita's last solo album release was 2013's #musicoverdose .
3 songs that're included in BLACK NEVERLAND were released digitally prior to the album's physical release :
- King Ü-Wingy ; released last year on 27th Sept
- OOAK (One Of A Kind) Feat SHUN ; released last year on 24th Oct
- Midnight Party ; released digitally on 16th Jan
OOAK (One Of A Kind) & Midnight Party had music videos made .
BLACK NEVERLAND was also released in a special CD + DVD + Photobook version but the DVD footages included are not the same as in the CD + DVD version .
In addition , BLACK NEVERLAND is Matsushita's 1st physical release via Teichiku Records .
All songs in BLACK NEVERLAND were written by Matsushita under his pen name U except for :
- Prologue ~BLACK NEVERLAND~ ; introduction melody composed by long time collaborator Nakamura Jin
- Nobody
- OOAK (One Of A Kind)
Both Nobody & OOAK (One Of A Kind) were cowritten together with SHUN .
After kicking things off with Prologue ~ BLACK NEVERLAND , Matsushita wasted no time in jumping straight into King Ü-Wingy .
King Ü-Wingy is 1 of the more less mainstream yet edgy songs in BLACK NEVERLAND but it also showcased Matsushita's rapping skills .
Before I heard King Ü-Wingy , I was out of the loop in not listening to Matsushita's music for quite sometime so when I 1st heard the song I was a bit shocked as it's very different from what he used to do but after I get past the shock , the song grew on me as time goes by .
The next album track Midnight Party serves as the lead promo no. for BLACK NEVERLAND .
Just like King Ü-Wingy , Midnight Party has a lot of attitude + dance flair to it . Matsushita's long time collaborator Nakamura Jin composed it and I think it's so great that both of them are still working together after all these years .
Track 4 is Butterfly & prior to BLACK NEVERLAND , this was already included in X4's XXXX album .
I don't listen to X4's music so Butterfly is considered a new track to me . Just like Midnight Party , Nakamura Jin also composed this mid tempo song as well .
Rendez-Vous follows after Butterfly and this's also another mid tempo no. that I enjoy as well .
SHUN is featured on 2 songs in BLACK NEVERLAND & the 1st 1 he's featured on vocals wise is Nobody .
Same with Butterfly & Rendez-Vous , Nobody is also a mid tempo track as well but between this & the other song SHUN is featured in , I preferred this a lot more .
In Darkness is the closest I count it as an album ballad & it's 1 of the more interesting songs in BLACK NEVERLAND that I find it really cool .
OOAK (One Of A Kind) is the 2nd song that features SHUN & this track was released last Oct digitally while the accompanied video was filmed in New York .
I said earlier on that between Nobody & OOAK (One Of A Kind) , I preferred Nobody over OOAK (One Of A Kind) . In actual fact , OOAK (One Of A Kind) is 1 of my least favourite tracks in the album .
Also this normally doesn't happen but after I watched the OOAK (One Of A Kind) video , I end up disliking the song a lot more than before .
Playa Playa is track 9 & despite the somewhat outdated melody , I actually like it a lot with it being somewhat a throwback from the 90s . If Matsushita didn't made videos for OOAK (One Of A Kind) and/or Midnight Party , I would have loved to see a video made for Playa Playa instead .
The next song Love has the same writing & composing credits as Playa Playa but both songs sound completely different from each other .
Despite this , just like OOAK (One Of A Kind) , Love is my 2nd least favourite track in BLACK NEVERLAND as I find it nothing special with it being quite repetitive after a period of time .
Painful Romance is the last song in the album composed by Nakamura Jin . Similar with In Darkness , both tracks are almost hovering in the ballad route .
The 2nd last song in BLACK NEVERLAND is Ohji Aoi Yori & this's 1 of the more slower sounding songs in the album .
And concluding things is Moonlight which's quite a straightforward mid tempo R&B track .
After years of branching his career in different directions as a musical performer , an actor & a member of X4 , Matsushita Yuya is finally releasing a new solo album! BLACK NEVERLAND marks the 10th anniversary of his debut as a solo artist . The 13-track album includes Midnight Party , the ending theme of the NTV drama Uchi no Gaya ga Sumimasen! & OOAK featuring SHUN .
Frankly it's so hard to believe it has been so long since Matsushita last released solo music . I always have a soft spot for him as I've followed/supported his music since he made his debut in 2008 with foolish foolish .
Unfortunately even though Sony Japan tried their best to promote/market Matsushita , that changed along the way & after a period of time , Matsushita went the indie route by setting up his own record label .
Along the way I stopped listening to Matsushita's music as he formed X4 which saw him go back to his boyband roots which happened before he went solo .
But when it was announced at long last Matsushita was making a return with BLACK NEVERLAND , I was ecstatic & to some extent , Matsushita's comeback solo album didn't disappoint .
Despite achieving success with his earlier solo works , Matsushita surprisingly didn't obtained any Top 10 charting position for his studio albums unlike some of his past singles which managed to achieve that but that changed with the release of BLACK NEVERLAND .
It's so heartening to see Matsushita's longtime collaborators Nakamura Jin & SHUN are still working with him after all these years as the 3 of them go way back .
If there're some faults I want to pick on BLACK NEVERLAND is that I wished Matsushita would have included a few proper ballads as all the while I feel he's versatile in both very upbeat dance songs & ballads .
Also in some way BLACK NEVERLAND is quite short length wise but considering it has been so long since Matsushita last released solo music , I couldn't be any happier about it .
Now I just hope I wouldn't need to wait another 6 more years for new Matsushita solo music to get released .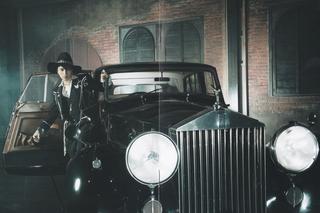 Wednesday, April 17, 2019
CD Review :: NEWS - WORLDISTA

CD
CD + DVD
1) Log In Sequence -INTER-
2) WORLDISTA
3) Orientation -INTER-
4) DEAD END
5) CASINO DRIVE
6) Invisible Dungeon
7) Dai Ichi Checkpoint -INTER-
8) SPIRIT
9) BLUE
10) FIGHTERS.COM
11) Happyoukai -INTER-
12) Digital Love
13) Ribbon
14) Quiz -INTER-
15) Santa no Inai Christmas
16) Strawberry
17) [Ikiro]
18) Ending -INTER-
CD only bonus tracks
- Symphony of Dissonance (Koyama Keiichiro)
- DoLLs (Tegoshi Yuya)
- Going that way (Masuda Takahashi)
- Sekai (Kato Shigeaki)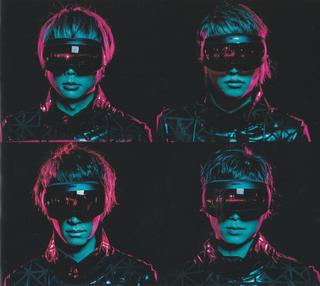 WORLDISTA is NEWS's 10th album & it was released on 20th Feb .
Just like NEWS's last 2 albums , WORLDISTA is a sequel to last year's EPCOTIA & 2017's NEVER LAND and this time round it has a virtual experience theme .
NEWS commented that WORLDISTA explores the virtual experience , taking listeners on a journey of magical virtual space .
Same with NEVER LAND & EPCOTIA , WORLDISTA also utilises a series of opening , middle & ending interludes .
Excluding the interludes , WORLDISTA includes 2 singles , 1 B-side & 9 new album tracks while the CD only version include solo songs .
The 1st new album track on the list shares the same title as the new album & frankly out of the new material available , WORLDISTA (the song) to me is the best out of the lot .
WORLDISTA (the song) name drops NEWS's last 2 albums & I actually didn't know the group's decision to name these 3 back to back albums are based on their initials so it wouldn't surprise me if their next studio album's title will start with a S .
The next 3 new album tracks are different from each other sound wise . Between the 3 , I think CASINO DRIVE is pretty good while DEAD END & Invisible Dungeon are only ok for my liking .
SPIRIT was used to promote NTV's coverage on FIFA Club World Cup UAE 2018 which member Tegoshi Yuya served as the newscaster for the event .
My impression towards SPIRIT wasn't good initially but after NEWS performed it at the last Shounen Club Premium episode they hosted , that has since changed for the better .
BLUE is NEWS's 23rd single & it was used as NTV's theme song coverage for 2018 FIFA World Cup .
For a song title , FIGHTERS.COM is 1 of the most interesting I've seen but unfortunately as much as I was hoping to like the song , it's actually 1 of my least favourite tracks in WORLDISTA .
Rock is not NEWS's main core music genre but they did it quite well with regards to NEVER LAND's BLACK FIRE . However it sounded as though they tried too hard with FIGHTERS.COM .
The next 3 album tracks Digital Love & Ribbon are also different from each other . Aside from WORLDISTA (the song) , Digital Love is the closest that NEWS associate real well with what WORLDISTA was aiming for , sound wise .
On the other hand , Ribbon is a ballad & it gets a bit boring after a while . I thought the song's a bit out of place maybe that's why NEWS decided to include it towards the tail end of WORLDISTA .
The same thing goes for Santa no Inai Christmas as well . I don't understand why NEWS didn't chose to release Santa no Inai Christmas as a Christmas single .
By itself , Santa no Inai Christmas is nice & very festive sounding but same with Ribbon , it's also out of place in WORLDISTA as well .
Strawberry was an exclusive track originally made available in the [Ikiro] 15th anniversary box set . Written + composed by NEWS & it's the 2nd song that NEWS created together after Share .
Johnnys rarely include B-sides in their albums but in this case , I'm actually glad that NEWS decided to include Strawberry as it was 1 of my favourite B-side songs in [Ikiro] & it means a lot to NEWS .
Concluding WORLDISTA is [Ikiro] which is NEWS's 24th single . [Ikiro] was used to promote NTV's drama Zero Ikkaku Senkin Game , starring member Kato Shigeaki .
I think it's quite evident on why it took me so long to decide to publish my review on NEWS's latest album WORLDISTA as unfortunately I think it's their weakest album since 2016's QUARTETTO .
I was genuinely surprised how much I enjoyed NEVER LAND & the same thing goes for EPCOTIA to some extent but this time round , I think WORLDISTA misses the mark which I think it's a huge shame as I love the covers & concept of it .
Somehow most of the new album material doesn't match up to what NEWS planned to go for in WORLDISTA & due to this , I find myself being quite bored of it rather quickly .
Ironically I enjoy the album's opening , middle & ending interludes a lot more than the new material which's not a good thing . The sound consistency in WORLDISTA is there but aside from that , the new songs weren't up to mark & the last part of the album sounded out of place too .
I'm always concerned whenever artistes release albums on a yearly basis as I know quality will bound to suffer & this's evident on other artistes I listen to , not just NEWS .
I'm hoping that NEWS's next album will be a lot more better execution wise although I still feel that they should release an album every 2 years or so but I don't think that's going to happen anytime soon .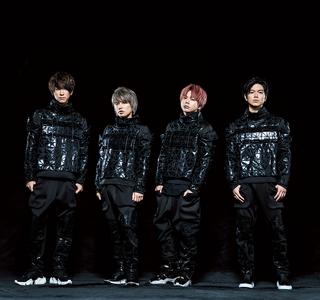 Friday, April 12, 2019
SPYAIR - PRIDE OF LIONS
PRIDE OF LIONS is a new SPYAIR song that was released digitally on 3rd April .
This's SPYAIR's 2nd digital release of 2019 after Jan's B-THE ONE .
PRIDE OF LIONS was written as the support song for Nippon Sport Science University . The short accompanied video features many athletes from the university including Abe Hifumi who took gold in last year's 66kg men category Judo World Championships .
It was a nice surprise when SPYAIR announced another new digital release song but at the same time even though I really like the digital cover artwork , I thought that PRIDE OF LIONS is 1 of their weaker songs in recent times as it's not as memorable as what I was hoping for .
Compared to B-THE ONE , PRIDE OF LIONS need a few more listens before I was able to grasp hold of the song .
That said I hope SPYAIR's next music release announcement will be a new studio album but that probably wouldn't happen anytime soon , maybe after August onwards ?
Sunday, April 07, 2019
FLOWER FLOWER - Tomoshibi
Tomoshibi is a new song by FLOWER FLOWER & it was released digitally last month on 26th March .
FLOWER FLOWER's new song was released on the same day as vocalist yui's birthday & Tomoshibi centres on love .
I was surprised when FLOWER FLOWER decided not to release a 3rd back to back band acoustic version song & instead they put out new material which's their 1st since last year's Spotlight album .
In this case , Tomoshibi is 1 of FLOWER FLOWER's more mellow chilled out driven songs that reminds me of Takaramono to some extent .
Despite Tomoshibi being almost 6 mins long , that will not stop me from not enjoying the song .