CD Review :: SID - dead stock

CD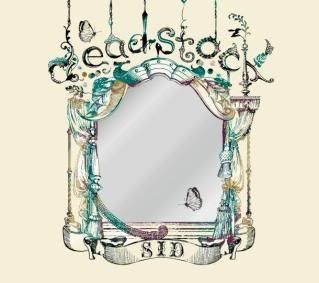 CD + DVD A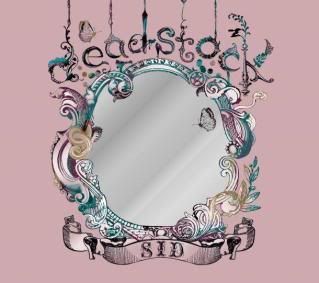 CD + DVD B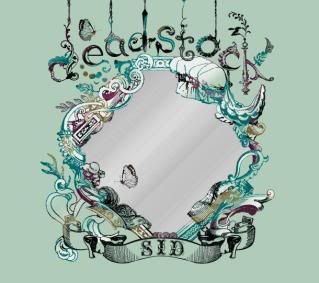 1) NO LDK
2) Shelter
3) cosmetic
4) Iihito (Good-Natured Person)
5) Ranbu no (Wild Dance) Melody (ALBUM MIX)
6) Rain
7) dog run
8) one way
9) Nigatsu (February)
10) Wife
11) sleep
12) Sympathy


dead stock is SID's 2nd album & it was released last month on 23rd Feb .
SID's new album comes in almost 2 years + since the release of their debut major label album hikari .
In dead stock , there're a total of 12 tracks , inclusive of 5 singles .
The unusual titled NO LDK is the 1st album track to kick things off in dead stock .
Honestly NO LDK was a bit random if not a strange choice of song to start SID's new album & also , I find it quite slow for my liking too . It doesn't have that X factor unlike hikari's Rakuen (Eden) .
But despite starting things at a wrong footing , in comes dead stock's 2nd album track Shelter which I like a lot more than NO LDK .
The strong point for Shelter is that I really like the unusual guitar riffs which're being layered over each other without sounding messy . I actually find Shelter quite similiar sounding to other artistes's material that I listen to as well but I leave it as it's .
cosmetic is SID's 7th single & it was used as the commercial theme song for DAM★Uta Fu .
Out of the 5 singles that're included in dead stock , I still feel that cosmetic has to be my fave out of the lot simply because it's still a groovy , unique & very memorable track .
Let alone , no matter how many times I listen to cosmetic , I will never get bored of it .
Iihito (Good-Natured Person) slows down the pace in dead stock & this's 1 of my fave album tracks .
On 1st listen , Iihito reminds me of Ranbu no Melody's Danro (Fireplace) , since both songs have that chilled out Jazz influenced vibes which's plain brillant because I have a soft spot for such songs that're found in SID's discography .
Ranbu no (Wild Dance) Melody is SID's 8th single . Aside from being used as an opening theme song for the anime BLEACH , Ranbu no Melody was also used as the ending theme song for the following TV programs : Bepop ! High Heel , a-ha-N & Chart Busters R ! .
In dead stock , it has been given an album mix which frankly to me , it sounds exactly the same as the single version .
Ranbu no Melody is not really my fave SID single but it has grown on me quite considerably .
Rain is SID's 6th single . It was used as the theme songs for the anime FULLMETAL ALCHEMIST (opening) , the TV program Bebop ! High Heel (ending) , the TV program a-ha-N (ending) & also as a commercial theme song for MUSICO .
I don't really have that much issues with Rain because it's quite a typical anime song which's almost the same style that SID applied with their other singles that were used to promote animes such as Monochrome no Kiss & also Uso .
dog run is an album track & despite the strange song title , it's actually 1 of my fave songs that I enjoy in dead stock .
I frankly was expecting dog run to be a joke but it's actually very upbeat & somewhat cheery sounding which really surprised me & the 1st impression I have of dog run was linking it with the sounds of a marching band , due to the strong drum beats being incorporated in dog run .
one way is SID's 4th single & it was used as an ending theme song for the TV program Uchikuru !? .
I still remember when one way was released , I somewhat had a dislike towards it . I'm not sure why because just like Ranbu no Melody , the song has grown on me quite a fair bit since then .
Nigatsu (February) is track #9 & for this , this's another memorable album no. to listen to as it's just a really inspirational & uplifting song .
I wasn't sure what to expect for Nigatsu but I adore the feeling/vibes that it was giving which's great .
Wife is the next album track & this's interesting in line with the melody that's not straightforward but somewhat easy to digest .
Duration wise , Wife is the shortest track in dead stock , clocking in at 2:49 mins but sometimes at the end of the day , it's ok to keep things short & sweet .
sleep is SID's 5th single & it was used as a theme song for the TV program Sukkiri !! & in the ads for Recoshoku . It's also the final single slotted in dead stock's tracklist .
This track is still 1 of my fave singles of the group after cosmetic , simply because it's a real angsty ballad .
It's not overdosed on the angst factor but it's more than sufficient to showcase a different side of the guys which I like .
Sympathy is the final song to conclude dead stock & I think it's quite a fitting song to wrap things up with this uplifting inspirational no. .
Even though Sympathy doesn't have that same grand sounding closure as hikari's Hikari , I still think it's not that shabby of a curtain call song .
It has been close to 2 years since SID has released their debut major label album hikari & for dead stock , I think it showcases significant music growth that the group has displayed which it's for sure a good thing .
I generally like everything that SID has released from their discography & that goes for no exception towards dead stock .
I like the experimentations going on for the album tracks which I enjoy as well , let alone the singles which're already winners in their own respective right .
The only grouse I felt dead stock had was that the whole album felt unusually short to me , since most of the songs are under 4 mins long but the upside's that dead stock is a no frills record that I enjoy listening from the start til the end .
Definitely a good follow up from hikari & worth the wait .