CD Review :: ayumi hamasaki - LOVE again

CD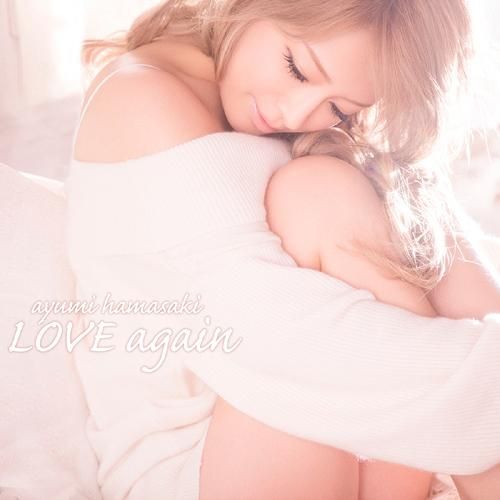 CD + DVD (same cover as CD + DVD + Ayupan good limited edition)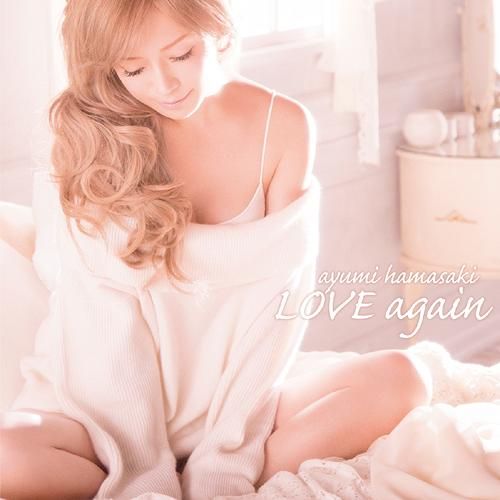 CD + Blu ray (same cover as CD + Blu ray + Ayupan good limited edition)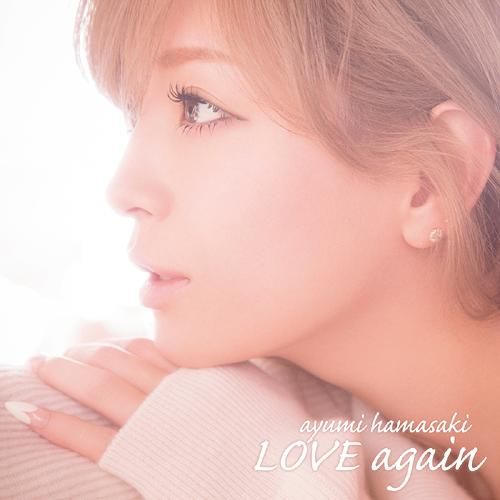 1) Wake me up
2) Song 4 u
3) Missing
4) SAKURA
5) Melody
6) task'n'bass
7) Bye-bye darling
8) snowy kiss
9) Sweet scar
10) petal
11) glasses
12) untitled for her ... story 2
13) Gloria
14) Ivy
15) You & Me
LOVE again is ayumi hamasaki's 14th album & it was released last week on 8th Feb .
ayumi's latest album offering comes in almost 11 months since the release of her previous album Party Queen .
LOVE again includes 7 tracks from her 3rd & 4th mini albums LOVE & again respectively , hence the album title .
After excluding the 7 songs from both mini albums , the leftover tracklist consist of 5 new songs & 2 interludes in LOVE again .
Celebrating 5 months leading up to ayumi's 15th anniversary , 5 months worth of releases were planned .
Every month on the 8th day of the month until the 15th anniversary since the release of ayumi's debut single poker face on 8th April 1998 , something new will be released on 11/8 , 12/8 , 1/8 , 2/8 & 3/8 .
Wake me up was originally found as the 1st track in ayumi's 4th mini album again . Selected to used in the ads of Sumeragi Jun sports Ever Life , Wake Me Up is described as a rock track .
The next 2 songs are originally found in her 3rd mini album LOVE .
Originally found as track #1 in LOVE , Song 4 u was picked to be used as the theme song for the PSP game Tales of Xillia 2 .
On the other hand , Missing was originally found as track #2 in LOVE in which it's described as a medium rock tune overflowing with pain/sadness .
SAKURA is the 1st of 5 new album tracks in LOVE again & this song does remind me of LOVE's Melody to a certain extent , only a lot more stronger sounding & memorable .
And speaking of Melody , it's the next song after SAKURA & this song was originally found as track #3 in LOVE .
Described as a medium ballad , Melody gets a music video in LOVE again which this didn't materialised when LOVE was released last Nov 8th .
This despite the fact that last year it was 1st stated that Melody was the song that was to get a music video but at the last minute , this was switched with Missing .
After the 1st album track interlude task'n'bass , in comes Bye-bye darling which's the 2nd album track .
Something about Bye-bye darling reminds me of an organic guitar sound/style that ayumi didn't tried before & it's something different that she brought to the music table .
The next 2 songs are originally found in ayumi's 4th mini album again .
Originally found as track #3 in again , snowy kiss is described as a song that's sung with a 'big voice' .
On the other hand , Sweet scar was originally found as track #2 in again in which the song's described as a sad yet uplifting track .
The next 4 tracks in LOVE again consist of the 2nd album interlude & the last 3 album tracks respectively .
petal is the 3rd album track & on 1st listen , it reminds me of GUILTY's Marionette to a certain extent , with it having a rather exotic & creepy sound attached to the melody .
After the 2nd album interlude glasses , the album slows down quite considerably in the form of the 4th album track untitled for her ... story 2 .
untitled for her ... story 2 was actually the song that caught my attention when I 1st saw LOVE again's tracklist , seeing that this song supposedly served as a sequel after 2008's GUILTY's untitled ~for her~ .
True enough , both untitled ~for her~ & untitled for her ... story 2 are equally powerful ballads with both songs that have sweeping dramatic orchestra melodies that each of them possesses .
Gloria is the final album track & the opening of the song is quite unusual if not dreamy sounding . But in due time , the song began to take shape , which resulted with Gloria going out with quite a bang .
Ivy was originally found as track #4 in ayumi's 4th mini album again . Described as a medium ballad that will speak to listeners . this song is the only album track that did not get a music video in again .
I still think that out of the 4 album tracks in again , Ivy is still an amazing standout track . It's a pity that it didn't get a music video which I feel it should have received 1 . Something about Ivy still struck me as an emotional driven no. & the amount of emotions being poured in by ayumi in Ivy can be felt quite significantly in here .
The final song in LOVE again , You & Me was originally included as track #13 in the 2nd disc of A SUMMER BEST .
A SUMMER BEST contains a selection of ayumi's summer songs + You & Me which at that time , was the only new track available in the compilation album .
Honestly , I was a bit surprised that You & Me was included in LOVE again as I thought it would have been exclusively available in A SUMMER BEST but turns out that's not the case .
At that time when A SUMMER BEST was released & when I wrote about You & Me , I did had issues with it , even though I surprised myself that I enjoyed the remixes of You & Me (SHINICHI OSAWA remix) & You & Me (Remo-con rmx - Extended) [both of them found in LOVE] a lot more than the original take .
To celebrate her 15th anniversary in the J-pop world , pop queen ayumi hamasaki is putting out 5 releases over 5 consecutive months ! The 4th release of the campaign is also its biggest , because it's her 14th original full-length album !
With regards to the album quality of LOVE again , I always don't have issues with the songs that ayumi put out as I feel she's 1 of the rare few that keeps putting out songs that have solid quality & no exception goes for LOVE again .
The issues that I had with this album however , is more towards on the marketing side as when further details for LOVE again was released , I was horrified to say the least as I couldn't believe she included all the new songs from both LOVE & again , let alone including You & Me in the tracklist too .
I'm sure those that bought A SUMMER BEST , LOVE & again separately were angry if not felt cheated when LOVE again's details were announced as I didn't liked the way where this 15th anniversary campaign is going towards as once started as a promising marketing tactic , somehow been backfired quite badly along the line .
Aside from that , I personally feel that LOVE again is very enjoyable & experimental from start til finish . I'm sure fans that were put out just how Westernised ayumi's previous album Party Queen sounded like , would be comforted to know that LOVE again is back to what ayumi does best .
And the incorporation of tracks from LOVE & again that the songs in both mini albums serve as preludes (not to mention contains some of ayumi's most strongest experimental tracks she put out to date) , the 5 new songs + 2 interludes are just the 2 missing links to complete the puzzle that's of LOVE again .