CD Review :: Mika Nakashima - TOUGH

CD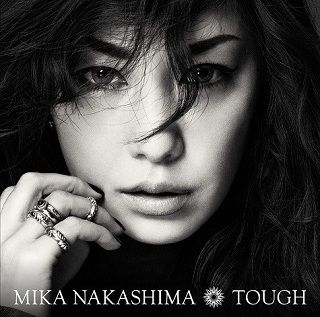 CD + DVD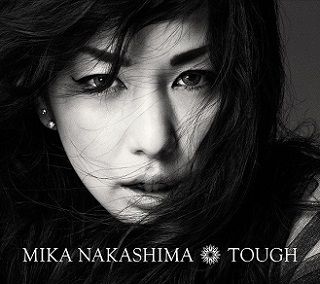 1) Hanataba 
2) Forget Me Not
3) Koi wo Suru 
4) Fighter (Mika Nakashima x Miliyah Kato)
5) TOUGH
6) Boku ga Shinou to Omotta no wa
7) Bill Kaze Swimming School Feat SALU 
8) MISSING YOU
9) Ai Kotoba
10) indigo 
11) Ai no Uta 
12) Best Friend
13) Gift (Mika Nakashima x Miliyah Kato)
14) Alone 
TOUGH is Mika Nakashima's 8th album & it was released on 22nd March .
Mika's last studio album release was 2013's REAL . In TOUGH , 6 singles (inclusive of 1 collaboration double A-side single) & 3 B-sides can be found in her new album .
Kicking things off in TOUGH is Hanataba which's Mika's 39th single . This song was used to promote Fuji TV's drama Otona Joshi & the song was written + composed by Tamaki Koji .
Forget Me Not is Mika's 40th single & it was used in the movie Boku no Tsuma to Kekkon Shite Kudasai . The warm yet sad ballad was written & composed by Momota Rui .
Koi wo Suru is Mika's 41st single & this was the latest single song included prior to the release of TOUGH .
Described as a vivacious uptempo pop number , Koi wo Suru was used in the ads of DHC's F1 Skin Care in line with DHC's F1 Skin Care's theme of "girl in love" . Lyrically , the song deals on the feelings of a girl in love .
Fighter is the 1st A-side of collaboration single Fighter / Gift . Both A-side songs are sung together with Miliyah Kato . Promo wise , this was used as the theme song for the Japanese-dubbed version of The Amazing Spider-Man 2 movie .
Sharing the same title as the album , TOUGH (the song) is mainly a rock driven number . It kind of reminds me of Mika's 34th single LOVE IS ECSTASY to a certain extent as both songs are in the same music genre .
Boku ga Shinou to Omotta no wa is Mika's 38th single . Mika approached amazarashi's Akita Hiromu for this collaboration as the track originally belonged to amazarashi . It's an important song to Akita because he's held onto it for many years . Mika , who received the demo from Akita , commented , "It's a wonderful song . I want this song to be heard until the very end . If not , [the full emotion of it won't be conveyed] ."
Bill Kaze Swimming School was originally included as the B-side in Mika's 40th single Forget Me Not . This was used as an image song for the mobile game Tsuioku no Ao & CM song for LINE MUSIC .
For this song , Bill Kaze Swimming School featureed rapper SALU & Mika commented that this track showcased listeners a new side of herself .
MISSING YOU was 1st included as the B-side in Mika's 37th single Ai Kotoba & it just so happened that the next track in TOUGH tracklist is Ai Kotoba itself .
Ai Kotoba was used as the outro theme no. for the Space Battleship Yamato 2199 anime . Both Mika & music legend Nakajima Miyuki teamed up for the 1st time in this song . Mika approached Nakajima about a collaboration with a "nothing to lose" spirit & the result is this stirring ballad that talks about a secret language that only two lovers share in which Nakajima wrote & composed Ai Kotoba .
indigo was used as the theme song for NHK's Indigo no Koibito drama . Out of all the new material in TOUGH , this is my favourite even though it's not exactly a new track as I've heard it last year even before it was eventually included in the album .
Despite this , I was glad to see indigo inside TOUGH because I wasn't sure if it would made the cut or not but luckily it did .
Ai no Uta was originally included as the B-side in Mika's 39th single Hanataba . This was used as the insert song for TBS's drama Omotesando Koukou Gasshoubu & Mika made a guest appearance in the 8th episode of the drama .
In Omotesando Koukou Gasshoubu , Ai no Uta is a song that has been passed down in Omotesando High School's chorus club . Instead of having the cast just sing it in the drama , the producer also wanted to use it as the insert song . Thus, he called Mika up to request her to grace the drama with her beautiful singing voice .
In the 8th episode of Omotesando Koukou Gasshoubu , Mika played a popular artist Kamishima Kana who is an alumni of Omotesando High School . With the members of the chorus club , she also sang a cover of BEGIN's Koishikute . This marked Mika's 1st drama appearance since 2010's Unubore Deka .
TOUGH (the song) is a rather aggressive song & in this case , Best Friend is the opposite as it's a cheery sounding track .
Gift is the 2nd A-side of collaboration single Fighter / Gift . Just like Fighter , this's also sung together with Miliyah Kato . & the song was used in TBS's CDTV .
Wrapping things up in TOUGH is Alone which was 1st included in SONGBOOK Amanojaku .
SONGBOOK Amanojaku is a hard copy book that was released last Oct . This release was to celebrate Mika's 15th anniversary in the business & it also included a CD . Alone was the only new song included in the disc & it was used as the theme song in Yomiuri TV / NTV's special drama Ai wo Kouhito .
Mika Nakashima expresses her mind & determination in TOUGH , her 1st studio album in 4 years .
It's a known fact that Mika doesn't tend to include a lot of new album material in her past studio albums & unfortunately or not , the same thing applies to TOUGH .
But in this case , I feel a bit short changed in listening to TOUGH as to me having only 2 new tracks (I don't count indigo & Alone in as I've already heard them before last year) after a 4 years waiting period doesn't feel satisfactory to me .
Prior to Mika releasing TOUGH , she released a few compilations which to me they were a bit redundant especially 2014's DEARS & TEARS .
I did not buy DEARS & TEARS as I disliked the tracklist(s) for both compilations and frankly Ai Kotoba , Boku ga Shinou to Omotta no Wa & Fighter / Gift should have been excluded in TOUGH as these single songs were already in DEARS & TEARS .
So to see them again in TOUGH , I'm not so sure if it's a good or bad thing . I rather Mika include more new album material instead but I accept that's not going to happen .
In the midst of releasing different compilation albums prior to TOUGH , I feel that aspect alienated many of Mika's fans . Some such as Zutto Suki Datta ~ALL MY COVERS~ & RELAXIN' had great covers/photoshoots but they could have been used to promote new singles instead .
End of the day , I want to see Mika's record label market her a bit better in the near future as in recent times , some of Mika's spark has been lost . The only good thing is that at least Mika is still active in the business as there was a period of time where she had health problems but luckily she turned out ok in the end .
That said , I hope I wouldn't need to wait another 4 years for another new Mika album .