CD Review :: Anna Tsuchiya - RULE

CD Only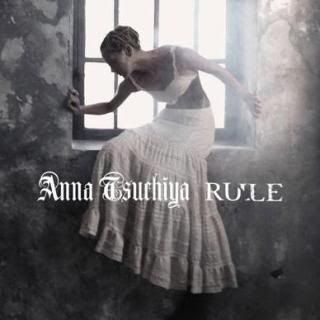 CD + DVD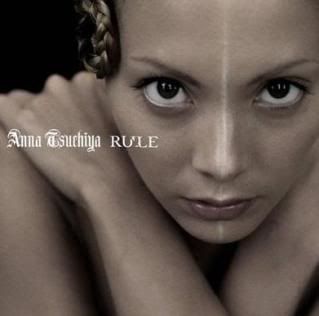 1) introduction
2) She Hates Me
3) Atashi (Me)
4) Brave vibration
5) Believe in Love
6) Boushoku-kei Danshi !! (Overeating-type Boys !!) [PE'Z x Anna Tsuchiya]
7) MY BATTLE
8) NEVER EVER
9) Human Clay
10) JUDGE
11) GUILTY
12) Shout in the rain
13) Voice of butterfly
14) HEY YOU ! (Bonus Track)
15) GUN ! GUN ! LOVE ! (Bonus Track)


RULE is Anna Tsuchiya's 3rd album . It was released on 22nd Sept & this's Anna's 1st album release in almost 2 years since 2008's NUDY SHOW ! .
3 singles & 2 B-sides can be found in RULE , which debuted at #18 with 1st week sales of 5,586 .
After a 1:11 mins introduction in which Anna opened the album quite nicely acapella style , she dived straight into the 1st album track She Hates Me .
She Hates Me has a lot of angst coming out of the song . Lyrically , Anna sings about a guy who 2 times her & well you get the drift .
It's actually a standard rock song that you can find in Anna's discography but for an album track , it's memorable on 1st listen .
The next 2 songs are singles that Anna has released prior to RULE .
Atashi (Me) is her 11th single & it was considered as her comeback single release , given the release date gap between Atashi & Brave vibration .
I had a lot of dislike towards Atashi at 1st , as I did said before I feel it's basically a poor cousin of some of the album tracks you can find in her debut album strip me ? .
I'm fine with the song now but Atashi is a song that I personally thinks it's 1 of her weaker singles in her discography .
Brave vibration is Anna's 10th single & this was the only single she released last year before she went on hiatus to get married for the 2nd time & also giving birth to her 2nd son as well .
Even though it has been almost a year or so since Brave vibration was released , it's still a great catchy memorable track .
Anna doesn't have that many singles which she released in this peppy cheery music mode & it definitely gives you some positive vibes upon listening to Brave vibration .
The next 2 songs are album tracks which received music videos .
Believe in Love is the album's 1st ballad & can be considered as the lead promotion track for RULE .
It's good to slow things down after the 1st 3 songs on the album are rocky & really upbeat . Believe in Love do have some similar traits when you compare it against her other ballads like BLUE MOON which I really like .
Boushoku-kei Danshi !! (Overeating-type Boys !!) is the only collaboration track in RULE & this's released under the billing of PE'Z x Anna Tsuchiya .
PE'Z is an instrumental jazz band for that matter .
I reviewed Boushoku-kei Danshi !! before & I'm glad to see this song being made the cut in RULE as it's very Jazzy & experimental , nothing like what Anna has done before .
From what I know , she hasn't done a Jazz infused rock song before & the ending result for this turns out to be pretty good & memorable .
MY BATTLE follows after Boushoku-kei Danshi !! & this song's unusual in the sense that it's the shortest track in RULE , clocking in at 2:30 mins .
That & also , it's pretty Jazz inspired . I wasn't sure what to expect when comes to MY BATTLE but I like it that the song began to morph into a different personnel much later .
NEVER EVER was used in the ads of ABC-MART & I really like this no. on 1st listen .
It's a good dosage of cheery upbeat pop/rock that Anna has included & I do admit I find myself humming along to the chorus when NEVER EVER comes on too .
Human Clay is unusual too on 1st listen just like MY BATTLE .
Except for Human Clay's case , it's an angsty driven no. which's what Anna's probably best known for & it's definitely different if you compare it against NEVER EVER .
JUDGE follows in the same music vein as Human Clay but JUDGE is more mean & in your face .
I notice that JUDGE incorporated a much harder rock sound & it's probably 1 of the more angsty & let alone heavily synth driven tracks in RULE which I like .
JUDGE is definitely 1 of the more prominent album tracks that's for sure .
GUILTY served as the ending theme song for the movie biohazard DEGENERATION .
This's 1 song that I'm really happy that Anna included in RULE because just like Brave vibration , GUILTY is quite an old song but it's a goodie .
I remembered I reviewed GUILTY sometime last year so for me to see GUILTY being included in RULE , I couldn't be more happier .
Shout in the rain is Anna's 12th single & it's the last single being included in the album .
Just like Atashi , I consider Shout in the rain also another weak link in Anna's singles discography . I frankly was expecting a power ballad or so with regards to Shout in the rain .
But somehow or another , Shout in the rain falls flat as I could sense that Anna had a bit of a hard time reaching those high vocals in here .
Voice of butterfly is the last album track & it's the 2nd album ballad after Believe in Love .
My younger sister said that Voice of butterfly sounded like a song that you can hear being played in the Gundam animes .
Well I'm not sure for that but 1 thing for sure , Voice of butterfly is really beautiful & I think comparing it with Believe in Love , Voice of butterfly stood out to me a lot more .
The reason so is because it's more emotional driven & Anna's being accompanied by a rather simple piano melody too .
It's a pity that Voice of butterfly didn't get a music video as I feel it really deserves so .
The last 2 tracks are bonus tracks included in RULE & incidentally are B-sides which're taken from Atashi & Shout in the rain .
Not only that , both songs were used in the ads of au by KDDI , in which you can see Anna appeared in both ads with her being the spokeswoman for the company .
HEY YOU ! is the B-side of Atashi .
I still prefer HEY YOU ! over Atashi by a long shot but my grouse over HEY YOU ! is that it's a bit too short . The song would have been better if the song's being extended by a few seconds or so .
GUN ! GUN ! LOVE ! is the B-side of Shout in the rain & the last track before wrapping things up in RULE .
The same thing on what I said about HEY YOU ! , I prefer GUN ! GUN ! LOVE ! more than Shout in the rain .
GUN ! GUN ! LOVE ! is actually quite amusing & showcased the fun side of Anna too which plays well against the A-side .
Anna Tsuchiya finally returned back to the music scene with her 3rd album offering RULE .
To me , RULE contained some of her weakest singles to date which mainly applies to the 2 singles Atashi & Shout in the rain which she released this year before releasing RULE .
I was worried whether will the album tracks follow in the same manner but I'm relieved that they're more polished & so much more memorable , enjoyable & catchy for me to enjoy .
Compared with NUDY SHOW ! which was awesome & more experimental , RULE brings back to what Anna's known for , which's Rock music .
There're still some experimentation going on in RULE which she did well . I wish she would have done even more but I suppose she wants to go back to basics .
Anna's 1 of my fave musicians & I'm happy that she's back with RULE . If you ask me , just skip Atashi & Shout in the rain & dive straight into the album tracks which're much more solid in my own opinion .
I sure hope she will release something new soon which I think it might happen sooner than I might think .