CD Review :: BENI - Red

CD
CD + DVD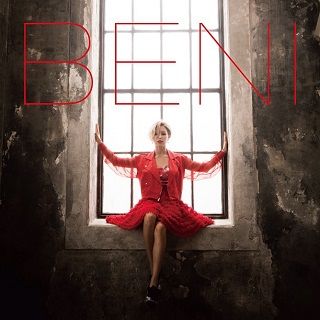 1) intro
2) REASON
3) Satsuki Ame (Early Summer Rain)
4) OUR SKY
5) FLY HIGH
6) Concrete Rose
7) Red
8) ANGEL
9) sweet danger
10) sands of time
11) Home Sweet Home
12) Eien (Eternity)
13) AM 2:00
Red is BENI's 5th album & it was released last month on 31st July .
BENI's last original album release was 2011's Fortune & in Red , it includes 3 singles & a B-side .
Run・Away which's the B-side of BENI's 15th single Satsuki Ame , had a video made that's included in the DVD tracklist of Red but not in the CD itself .
After the opening track intro , the album dives straight into the 1st album track which's titled REASON .
What I like about REASON is that it's not a basic R&B song that I expect from BENI . Instead , the plus point of this song is the melody in which despite it being quite piano driven , it still manages to be up tempo at the same time which makes it unique .
The next 2 songs are singles prior to the release of Red .
Satsuki Ame (Early Summer Rain) is BENI's 15th single . Described as an intimate mid-tempo ballad with lyrics written by BENI & features pianist Satoru Shionoya , this's the 1st single that BENI wrote & composed independently .
Served as April's theme song for the news variety show Sukkiri !! , BENI commented with regards to Satsuki Ame , "It shows the feelings of a woman who is set on carrying through with things she has decided on no matter what happens ."
OUR SKY is BENI's 16th single & it's the most release latest single prior to BENI putting out Red .
A summer love song , OUR SKY is personally my fave single to have been included in the album & it's definitely 1 of BENI's most catchiest songs that she has released in recent times .
OUR SKY is still something I never get sick of hearing even up to now .
FLY HIGH is the 2nd album track & another catchy song , this no. takes on a much more pop version which makes things really addictive if not enjoyable .
Likewise , the same thing goes for the next song Concrete Rose with it having a really sleek R&B vibe .
Sharing the same title as the album is Red & this song is BENI's 1st no. that is a full album track , something that her previous 4 albums didn't had it in them as with regards to them , they only served as album introduction openings but not this time round .
To me , Red (the song) is an unusual sounding no. but it's actually 1 of my fave tracks in the album . It has quite a Bossa Nova flair & mixing it with R&B could have sounded like a recipe for disaster but somehow or another , BENI managed to make things work in here .
ANGEL is the next new song & as the title suggests , it's a sweet no. . 1 of the more slower tracks in Red , it's piano driven just like REASON but except in this case , ANGEL is strictly a ballad no. with no uptempo music elements insight .
sweet danger follows right after ANGEL & the album's mood suddenly changed rather significantly from a ballad to a rather aggressive sounding no. .
This song is 1 of the more in your face tracks in Red but is another fave song of mine as well .
sands of time is the 2nd last album track in Red & it's the only song in the album that's composed by BENI's long time composer , Daisuke "D.I" Imai .
Strangely despite this , I only find sands of time ok to my liking & I feel it's considerably 1 of the more weaker songs in Red . Perhaps the new songs in front of the album tracklist are quite strong sounding , which probably explained why sands of time doesn't sound on par if not just as good as the other album tracks .
Home Sweet Home is the B-side track in BENI's 16th single OUR SKY & I'm actually quite glad to see this song included in Red as compared to this & Satsuki Ame's Run・Away , I somewhat prefer Home Sweet Home a little bit more .
I don't think Home Sweet Home will be 1 of my fave B-side songs from BENI but still , it's a nice heartwarming ballad .
Eien (Eternity) is BENI's 14th single & this's the final single to be included in Red .
This song was used to promote the drama Honjitsu wa Taian Nari & it's described as a happy love song .
Eien was the only original release BENI put out last year before she had unexpected success with both covers albums , COVERS & COVERS 2 . Still , I still really enjoy Eien even up to now .
AM 2:00 is the final song in Red & this track was 1st released digitally via iTunes on 24th July , 1 week before Red was released .
I think AM 2:00 is the perfect no. to conclude Red nicely with it being a rather dreamy R&B sounding track . It's 1 of the more slower songs in Red but there's just something about AM 2:00 which I like as I feel it sounds charming if not very chilled out .
After the release of 2 cover albums COVERS & COVERS 2 last year , R&B singer BENI has finally releasing her 5th original studio album , Red !
Frankly speaking , I really enjoy Red a great deal . Maybe because it has been 2 years since Fortune , this album doesn't sound rushed to me unlike Lovebox & Jewel which both albums were released only a mere 6 months apart from each other .
Also , I feel that Red is probably BENI's most musically diverse sounding album to date . Unlike her past albums where she only relied on 1 composer to compose all her songs , Red sees BENI getting other composers besides Daisuke "D.I" Imai to work on her material which would explain why there's quite a wide variety of sounds presented in the album .
That's not to say the album doesn't have any flaws . I noticed almost towards the end of Red , the songs started to blend into each other which feels as though the last 3 songs sounded the same as each of their respective counterparts .
But other than that , Red is solid & 1 of BENI's strongest sounding album to date too .
Everyone , please welcome the return of BENI to original material with Red !