CD Review :: Aoyama Thelma - Lonely Angel

CD Regular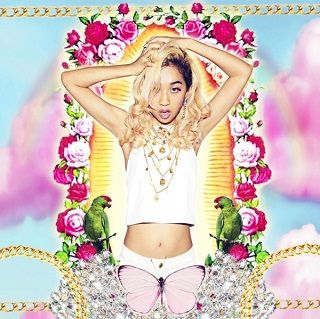 CD Limited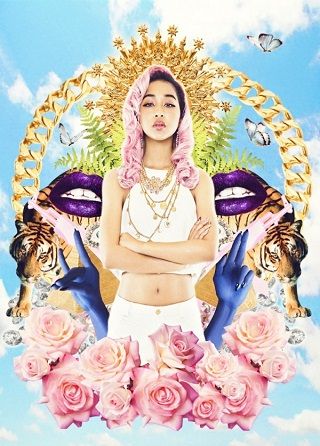 1) TOKEYO
2) We Fell In Love Feat Rook Monroe
3) My Little Angel
4) PRAY
5) HAPPY
6) GIRLS
7) Turn Your Light On
8) Take It Slow
9) Missing You
10) Lonely Angel
11) SMILE AGAIN
Lonely Angel is Aoyama Thelma's 4th album & it was released on 6th Aug .
Aoyama's last original album release was 2011's WILL & in Lonely Angel , no singles are included .
Lonely Angel was created with the concept of "Girls Anthem" . The album includes TOKEYO which was made available for download via iTunes Store & Recochoku last month on 9th July .
Despite no singles included in Lonely Angel , 3 rather short videos were made for TOKEYO , HAPPY & SMILE AGAIN .
And speaking of TOKEYO , it's the 1st song that's found in the tracklist of Lonely Angel .
When I 1st heard TOKEYO , I thought it's a very unique style that Aoyama hasn't done before and it sounds quite Bollywood-ish . It's really addictive as each listen goes by which's the reason I guess she decided to start off the album with such a number .
Also , Aoyama surprisingly sounded quite good when she raps in TOKEYO as well .
We Fell In Love is the only collaboration found in Lonely Angel & this features Rook Monroe .
In addition , it's also the 1st of 2 songs sung completely in English . Aoyama is fluent in both English & Japanese so there's no weird English/Engrish going on in this mid tempo track .
I think both Aoyama & Rook Monroe's vocals compliment each other quite well . My only complaint about We Fell In Love is that when I 1st heard it , the song just ended abruptly as it's .
My Little Angel & PRAY are the next 2 songs in the album . These 2 songs are mid tempo but PRAY is a lot more slower with it being ballad/piano driven .
HAPPY is the 2nd song in Lonely Angel that's sung completely in English & this's a cover of Pharrell Williams's Happy taken from the Despicable Me 2 soundtrack album + also from Pharrell's 2nd solo album G I R L .
The Oscar nominated song Happy was a massive hit when it was released last year & even up to now , it's still really popular . I kept on hearing this song pretty much everywhere I go so in a way or 2 , I wasn't really surprised when Aoyama chose to cover + include it in Lonely Angel .
GIRLS & Turn Your Light On are the next 2 songs which're the more upbeat tracks in the album . GIRLS is more edgy sounding while Turn Your Light On has a more funky groovy beat .
On the other hand , Take It Slow & Missing You are the 2 slower sounding no.s in Lonely Angel . Take It Slow is basically a stripped down piano driven that emphasised Aoyama's vocals quite well while Missing You is a mid tempo track .
Sharing the same title as the album , Lonely Angel is another mid tempo song just like Missing You but I actually like it as Lonely Angel (the song) sounds really nice/chilled .
SMILE AGAIN is the final song in the album & it's the 2nd song that received a short music video after TOKEYO as a form of promoting Lonely Angel .
With TOKEYO as an edgy opening track , in comes SMILE AGAIN that serves as a heartwarming upbeat R&B no. in which this makes the perfect choice to conclude the album .
After a 3 years wait , Aoyama Thelma is finally back with a new album ! Lonely Angel is the young singer's 4th full-length original album & it's created under the concept of "girls' anthem" . The 11 songs on the album aims to reflect the lives & culture of contemporary girls , including their views & attitudes towards love .
It's a challenge to release an album that doesn't include any singles and that's what I had prior to listening to Lonely Angel but the album overall managed to hold itself quite well .
It's really unfortunate Aoyama's popularity has fallen greatly in recent times because up to now , I still feel that she's 1 of the most talented R&B singers around . It's not easy for female solos to sustain themselves at this point in time but at the same time , it's still heartening to know that Aoyama is still releasing music despite the music & non music hurdles .
But regardless of what happens , Aoyama still has my vote of support & Lonely Angel is an album worth checking out that has a good dosage of R&B themed music .