CD Review :: ayumi hamasaki - FIVE EP

CD Regular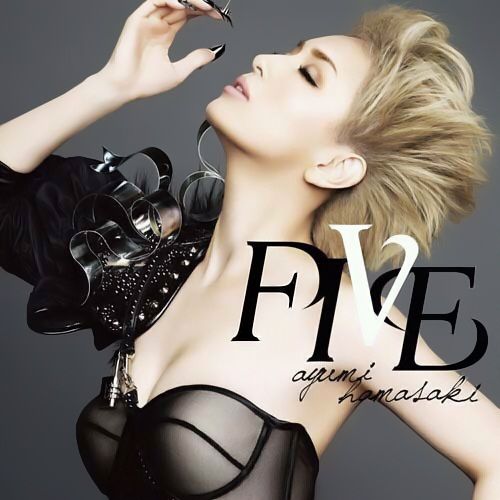 CD Limited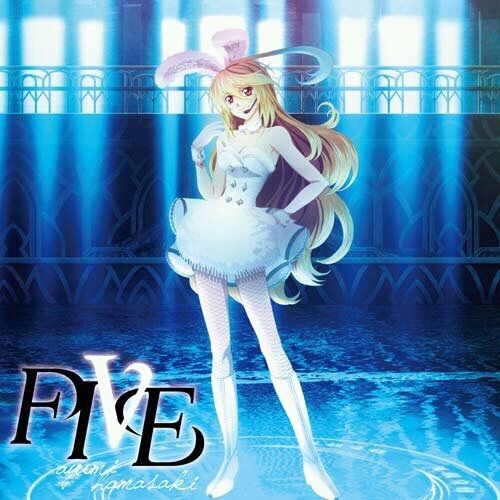 CD + DVD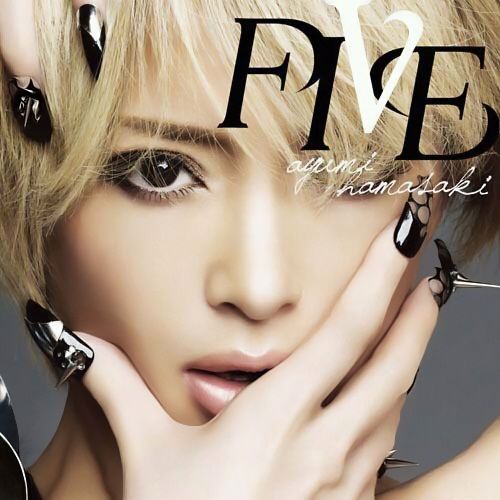 1) progress
2) ANother song Feat URATA NAOYA
3) Why ... Feat JUNO
4) beloved
5) BRILLANTE
6) beloved (Orchestra version) (CD Only Regular Edition Track)


FIVE is ayumi hamasaki's 2nd mini album & it was released last week on 31st Aug .
ayumi's 1st mini album Memorial address was released on 8 years ago on 17th Dec . However unlike Memorial address , FIVE does not include any singles .
As the title of ayumi's latest mini album suggest , FIVE contains a total of 5 songs & all the songs receive music videos of their own .
Also , all the songs on FIVE have different promotion tie in's respectively as well .
progress is the 1st song on the tracklist & this was selected to be used to promote the PS3 game Tales of Xillia .
This song can be considered as the oldest track in FIVE because even before FIVE was announced to get released , preview snippets for progress have already been floating around the net for quite sometime now .
I really like the preview clips for progress & needless to say hearing the full version of the song was really worth it .
What I like about progress is that the song started out as a ballad but later on , it breaks into a really angsty gritty track & given the tone of progress , it's easy to see why it has that video game tone like setting which's fantastic .
ANother song is the 2nd track & for this , it has been described as a sad ballad with lyrics that'll touch a person's heart .
Promotion wise , it is currently used as the theme songs for BeeTV & sweetTV .
ANother song is the 1st collaboration track in FIVE & this features AAA's leader URATA NAOYA .
This marks the 2nd time ayumi collaborates with URATA , the 1st being Dream ON which was released last Dec .
I know ANother song received a lot of criticisms in that various negative comments I have read include that this no. sounded really cheap , URATA's vocals ruined things & etc but personally to me , I'm 1 of the rare few that really enjoy listening to ANother song .
Perhaps the saying 1 man's trash is another man's treasure fits this scenerio but I really don't have any problems with ANother song in any single bit & I feel that fans should cut URATA some slack in this aspect .
Why ... is the 3rd track & it's the 2nd collaboration no. found in FIVE .
Described as a medium upbeat no. , this song features JUNO who's the older/twin brother of TOHOSHINKI / JYJ's JUNSU .
Promotion wise , Why ... is currently used in the TV ads for HIS Taiwan Campaign & Recochoku TV .
This's a really pretty no. & I like it that Why ... started off with some nice piano beats & then it transformed into a rather good sounding mid tempo no. . I never heard of JUNO sounded like before but I thought his vocals compliment ayumi's quite nicely .
beloved is the 4th track in FIVE & this's a ballad which was composed by Hoshino Yasuhiko that fans have been expecting .
Promotion wise , beloved was used as the theme song for Japan TV's Sukkiri !! last month .
On 1st listen , beloved reminded me of Rock'n'Roll Circus's meaning of Love to a certain extent except in this case , I feel that beloved is much more prominent & stronger .
It took me quite a while to warm up to meaning of Love but for beloved , I really like it when I 1st heard it & this's a pretty ballad .
BRILLANTE is the final track in FIVE & it has described as a song that has a mysterious & impressive atmosphere .
Promotion wise , it's currently used in the ads of music.jp TV-CF .
Alongside with progress , I feel that BRILLANTE is probably 1 of the stand out tracks in FIVE .
It's a bit hard to describe BRILLANTE but all I can say's that this's a style that ayumi has not tried before in her music until now .
The chanting & Egyptian like sounds going on in BRILLANTE can get a bit creepy but it's 1 of those songs that does blow people's mind off & it did for me when I 1st heard BRILLANTE .
In addition to the 5 'normal' tracks found in FIVE's tracklist , there're 2 additional songs found in different pressings of FIVE .
The CD only regular edition includes an Orchestra version of beloved while the CD + DVD pressing of FIVE contains a hidden track after BRILLANTE , which's a remix for Why ... but it features URATA NAOYA on vocals instead of JUNO .
The Orchestra take of beloved is basically self explainatory but with regards to the version of Why ... that features URATA's vocals , I thought that's pretty cool .
I assumed that this version was going to sound the same as the version that ayumi sang with JUNO but for the URATA version of Why ... , it's more uptempo & poppier .
Somehow or another , both versions are equally nice & obviously depending on a person's preference , either the JUNO or URATA versions of Why ... is here for fans to critic on which version is better than the other & vice versa .
After 13 years in the music business , ayumi hamasaki shows no signs of slowing down when comes to releasing music .
She has been relatively quiet in 2011 after she got married early this year but she came back in releasing her 2nd mini album FIVE .
I must admit when it was 1st announced she was going to release a new mini album , I didn't had any expectations on what to expect for FIVE but I must say I was pretty blown away on the quality she has to offer in FIVE .
No doubt fans will tend to compare what she has done then for Memorial address & now for FIVE but I feel that as each release goes by , ayumi just keeps on progressing on & maturing as an artiste .
At the end of the day , FIVE is a really solid mini album & with an awesome photoshoot & covers to boot , who couldn't ask for more ?