CD Review :: NEWS - NEVERLAND

CD
CD + DVD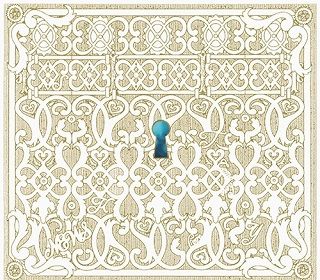 1) "The Entrance"
2) NEVERLAND
3) Un ・ Deux ・ Trois
4) EMMA
5) "7 Elements"
6) Brightest
7) Silent Love
8) Koi wo Shiranai Kimi e
9) "Neverland Cast Members"
10) Mysteria
11) BLACK FIRE
12) ORIHIME
13) Nagareboshi
14) "The Grand Finale"
15) U R not alone
16) "To Be Continued...."
Only available in the CD only edition
17) I'm coming (Tegoshi Yuya's solo)
18) Nyanta (Koyama Keiichiro's solo) ; lyrics written by Koyama himself , song is about Koyama's late pet cat Nyanta
19) Ayame (Kato Shigeaki's solo) ; Shige wrote & composed it himself
20) FOREVER MINE (Masuda Takahisa's solo) ; a cover of Yamashita Tatsuro
NEVERLAND is NEWS's 8th album & it was released last month on 22nd March .
The group's previous album release was last March's QUARTETTO . In NEVERLAND , the new album includes single songs Koi wo Shiranai Kimi e & EMMA .
Johnny's Net described NEVERLAND as the most fantastical album in the group's history . It features the burning passion of fire , the peaceful nature of water , the hope of light , uplifting dance , mysterious elements and absolute love . As such , the dream sound that combines all of these aspects makes NEVERLAND an entertainment masterpiece .
Tracks that have script & music credits in NEVERLAND (CD wise , it's someone narrating/talking in them) include :
- "The Entrance"
- "7 Elements"
- "Neverland Cast Members"
- "The Grand Finale"
- "To Be Continued...."
Sharing the same title as the album is the 1st album track , NEVERLAND . 1 of the strongest memorable new song in the album , NEVERLAND (the song) has a really grand gothic feel to it which sets the tune on what to expect subsequently later on .
Un ・ Deux ・ Trois is the 2nd album track & this's 1 of the more simpler sounding upbeat new song in NEVERLAND .
EMMA is NEWS's 21st single & this was used as the opening track for Fuji TV's drama Kirawareru Yuuki that starred member Kato Shigeaki .
This was described as an intensely catchy song that's full of sex appeal & EMMA also showed off the full range of expressions that the group was able to pull off .
Brightest & Silent Love are the next 2 album tracks . Brightest was written by LISA & composed by m-flo's ☆Taku Takahashi .
Between both songs , Brightest is a lot more poppier than Un ・ Deux ・ Trois while Slient Love has a rather dreamy feel to it .
Koi wo Shiranai Kimi e is NEWS's 20th single & it was used as the ending theme for Shige's live action drama adaptation of the novel and popular animated film Toki wo Kakeru Shoujo .
Shige described Koi wo Shiranai Kimi he as "a ballad about the sadness of summer ending" on the official NTV website for Toki wo Kakeru Shoujo .
Mysteria & BLACK FIRE are 2 other standout tracks in NEVERLAND as Mysteria does have a mysterious flair while BLACK FIRE is an full on outright angsty rock song .
When I 1st heard BLACK FIRE , I was surprised as this type of music style is not something NEWS would do as they're not known for aggressive emotional charged rock songs but they actually handled it quite well in BLACK FIRE even though at times vocals wise , they went over the top a bit too much .
ORIHIME is track #12 . This song I feel is the weak link in NEVERLAND as I think nothing really stands out in it .
Nagareboshi is the 2nd last album track & this was arranged by Kameda Seiji .
What I like about Nagareboshi is that it's a great uplifting song & it melody is very much guitar driven .
U R not alone is the last album track in NEVERLAND & this song was written + composed by GReeeeN .
While U R not alone is no weeeek , it's still a really good no. which I'm not surprised this's slotted at the end of the album as it's a fitting way to conclude the release & it's also not surprising that the group sang this at the end of their current ongoing NEWS LIVE TOUR 2017 NEVERLAND , setlist wise .
Welcome to NEVERLAND ! Embark on a journey of dreams in NEWS's latest album .
I must say that I was pleasantly surprised after I listened to NEVERLAND as unlike their last 2 albums White & QUARTETTO , NEVERLAND felt more finished & put together .
White & QUARTETTO both had interesting concepts but to me they felt 1/2 finished . Luckily , I don't get that same feeling when I listen to NEVERLAND .
Also , I thought it was interesting for them to incorporate the use of someone's talking before a new album track starts , instead of the typical album (in some cases instrumental) opening/interlude/closing .
I still think that their 1st self titled album release as a quartet is their best but NEVERLAND comes in a close 2nd for me now . I also feel the material in the new album is a lot more better than I expected .
The only thing I wished it would have happened is that NEWS should have made a video for NEVERLAND (the song) as I'm sure it would have been something entertaining to watch .
All in all , I'm quite satisfied with NEVERLAND and I do hope NEWS will continue to surprise everyone of the good kind with many more music releases to come .