CD Review :: ayumi hamasaki - Party Queen

CD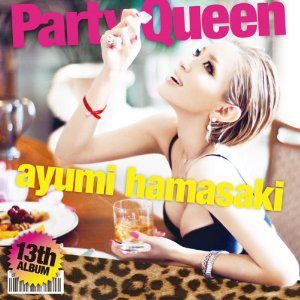 CD + DVD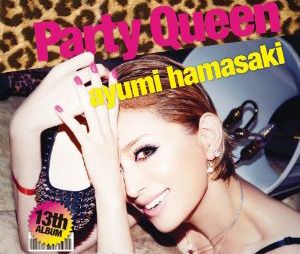 CD + 2DVDs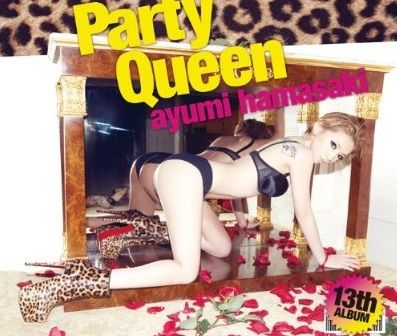 1) Party queen
2) NaNaNa
3) Shake It♥
4) taskebab
5) call
6) Letter
7) reminds me
8) Return Road
9) Tell me why
10) a cup of tea
11) the next LOVE
12) Eyes , Smoke , Magic
13) Serenade in A minor
14) how beautiful you are


Party Queen is ayumi hamasaki's 13th album & it was released yesterday on 21st March .
This's ayumi's 1st full length album not to include any singles (I don't count FIVE in since FIVE is a mini album) . Party Queen was recorded in London just like her 11th album Rock'n'Roll Circus & it was released on the same day as ayumi hamasaki ~POWER of MUSIC~ 2011 A LIMITED EDITION concert DVD .
Even though no singles are included in ayumi's latest album offering , 4 albums tracks received music videos of their own .
A total of 14 songs are included in the tracklist , with 3 of them being interludes .
The songs included in Party Queen contains pop , rock , electro & jazz genres . Aside from this , Party Queen is also dubbed as a concept album .
Sharing the same title as the album , Party queen is the 1st track & it's interesting to note that this wasn't the 1st song of choice slotted in the front .
Party queen was used in promotion in the ads of PEACH JOHN making this ayumi's 2nd song to be used for the company , the 1st was for Days .
I thought it's quite a fitting song to kick start the album with it being very party inspired . It's not a typical style that ayumi has done but I thought she did it well in Party queen .
The next 2 songs are 2 of 4 tracks that received music videos .
Despite the song title , NaNaNa is actually a mean in your face no. . I thought it was going to be something cutesy sounding but I was proven wrong when I gave NaNaNa a listen .
NaNaNa has a lot of different music genres attached , ranging from rock to autotune to synth , making this the perfect track in getting a video .
Likewise , the same thing goes for Shake It♥ which's another track that I enjoy & the utilisation of disc scratching is interesting too .
With a title like taskebab , I kinda 1/2 expected it was going to be an interlude & turns out I'm right .
taskebab is not straightforward sounding which I thought it's great . The beginning is very ordinary sounding but later on it breaks out into this mean aggressive mix that sounds cool .
call follows after taskebab & this's the original choice of song to be included as the 1st track in the album's tracklist but it was switched with Party queen .
The album's 1st mid tempo song , call frankly was un-memorable to me as I find it a bit too slow for my liking but slowly I got the hang of it .
In the case of Letter , it's a very uplifting inspiring cheery no. that I immediately like & it's 1 of those songs that delivers positive affirmation which's nice .
reminds me takes on a pretty dark route & it sounds like a cross bred mix of ayumi's older works , such as Duty & Because of You . The amount of emotions ayumi poured into reminds me is evident as it's really dramatic if not emotional .
Return Road is the 3rd album track to get a music video & despite the title , it has no relations to Virgin Road .
This's 1 of my fave tracks in Party Queen & I'm really glad Return Road gets a video because to say that it's outstanding it's an understatement .
Composed by D.A.I , Return Road brings back plenty of nostalgic memories for me especially since I feel Return Road sounds like the long lost cousin of Free & Easy , with Return Road having such a gorgeous if not spine chilling melody .
The climax in the middle of Return Road blows me away & also the way the song starts & ends is wonderful .
Tell me why follows after Return Road & this's another fave track that I adore . It's a pity Tell me why didn't get a video as I feel it deserves to get 1 .
What I like about Tell me why is that it's hauntingly beautiful . It's just as dark as reminds me but comparing both tracks , Tell me why is much more stronger sounding to me .
After the 2nd interlude a cup of tea , in comes the album's only 2 tracks that're jazz inspired .
Frankly , both the next LOVE & Eyes , Smoke , Magic might sound out of place in Party Queen but I personally have no issues with both tracks .
I thought the next LOVE is very musicial inspired sounding which I find it very seductive while for Eyes , Smoke , Magic , it's cute & kind of reminds me of Rock'n'Roll Circus's Sexy little things that I happen to like .
After the beautiful orchestra driven Serenade in A minor , the last track in Party Queen happens to be the final song of the album & let alone , the 4th no. in getting a video .
Before the release of Party Queen , how beautiful you are was released as a digital single on 8th Feb , making this ayumi's 2nd digital single after GULITY's Together When ... .
how beautiful you are is a medium-tempo ballad that describes the feeling of gratitude towards someone & it was used as the theme song for the drama Saigo Kara Nibanme no Koi .
ayumi who agreed to take part in the OST after reading the script for the drama commented , "I wrote a song that will bring warm feelings to anyone who listens to it ."
Producer Wakamatsu Hiroki commented , "She created a wonderful song that has both kindness & sadness interact within a mature atmosphere . It's perfect for the drama's image."
"I will be happy if people of all ages can sympathise with the song ," said ayumi .
After being in the business for close to 14 years , ayumi hamasaki released probably her most boldest if not daring album to date in her career in the form of Party Queen .
Truth be told , when it was announced she would release a new album without any physical singles in backing it up , I was skeptical as she already sort of did that with last year's mini album FIVE & it's not an easy thing to do as essentially , there's no telling what type of music direction she might undertake .
But after I listened to Party Queen , I was really surprised how good the album's & it more or less exceeded my expectations towards it .
The only drawback I feel towards Party Queen is that this time round , the interludes are surprisingly not as good if not memorable as the interludes found in her previous albums but other than that , I thought this's 1 solid album .
Naturally , fans of ayumi will be divided over on debating if Party Queen is a hit or a miss but for me , I vote for it to be in the hit department .