CD Review :: Yamashita Tomohisa - A NUDE

CD Regular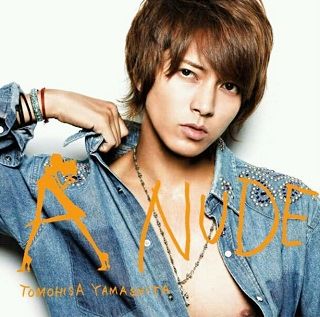 CD Limited + Goods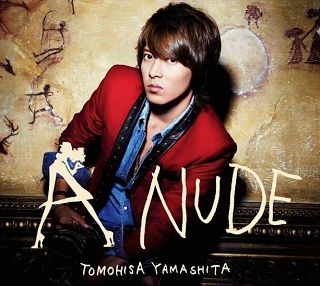 CD + DVD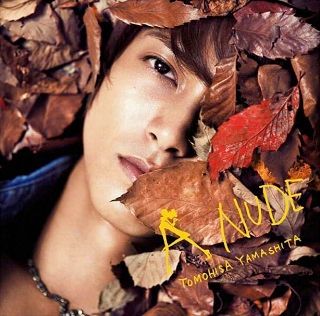 1) SING FOR YOU
2) Ke・Sera・Sera
3) Ano Niji no Mukou Made
4) Kimi no Kaze ni Natte
5) Parade
6) EVERYBODY UP
7) Genshiteki Janai to ~Analog Love~
8) NEXTACTION Feat Kis-My-Ft2's Fujigaya Taisuke
9) PAri-PArA
10) MAGIC
11) Stand Alone
12) Shinkirou
13) Natsu no Orion (CD Only Regular & Limited Editions Track)
A NUDE is Yamashita Tomohisa's 3rd album & it was released on 11th Sept .
Yamapi's latest album comes in about 1 year 2 months since his previous album Ero . Only 1 single Ke・Sera・Sera is included while his 8th single SUMMER NUDE '13 is excluded from A NUDE .
A wide variety of artists were involved with A NUDE , including AI , corin. , STY , Jeff Miyahara , ☆Taku Takahashi (m-flo) , Nakajin (SEKAI NO OWARI) , Passpied , Maeyamada Kenichi , MIYAVI , Mori Daisuke , MONKEY MAJIK , RYOJI (Ketsumeishi) , Rake & THE LOWBROWS .
The theme of A NUDE is "Autumn=Autumn's Nude" . The "A" in the title stands for 3 things : A for Autumn , "ee" in Kansai dialect & A for Analog .
SING FOR YOU kicks off as the album's opening track & what a song it's .
I think so far , SING FOR YOU has to be my fave album opening no. from Yamapi with it being very engaging & memorable .
Ke・Sera・Sera is Yamapi's 7th single . The only single included in A NUDE , the song is described as a jazzy uptempo pop number & it was chosen to be used as the theme song for the late-night drama Shinryochuu -in the Room- , a school drama starring SMAP's Inagaki Goro .
I still think Ke・Sera・Sera is a great single & it's 1 of the more musically versatile sounding songs which Yamapi released in recent times .
Ano Niji no Mukou Made is the 2nd album track & this's a rather chilled back sounding no. that's piano driven . I like it but somehow I feel Yamapi's vocals are not as good as what I was hoping for .
Kimi no Kaze ni Natte follows after Ano Niji no Mukou Made . Yamapi sounds quite dreamy in here . I don't think I will consider Kimi no Kaze ni Natte as a fave album track of mine as there're many other great songs that're available in A NUDE .
Parade is track #5 & as the title suggests , it's something that's pretty much pays homage , song wise . Plenty of parade/circus influences could be heard in Parade which makes things really fun if not entertaining .
EVERYBODY UP follows after Parade . This song is quite interesting with it being the only English/Engrish sounding track & let alone it has quite an Americanised hip hop meets guitar sound influences coming from it .
Despite this , I actually like EVERYBODY UP although Yamapi could work a bit more on his English pronunciation as certain words he pronounced were hard for me to understand .
Genshiteki Janai to ~Analog Love~ is track #7 & it's the only album track in A NUDE to get a music video .
Song credits wise , Genshiteki Janai to ~Analog Love~ was TRICERATOPS's Wada Makoto while the melody was composed by Kubota Toshinobu , with the song being arranged by Osawa Shinichi .
I can understand why Genshiteki Janai to ~Analog Love~ is the only song to get a music video as it sounds very different if not unique . I thought the song sounds really good if not somewhat Autumn driven too .
NEXTACTION is the only collaboration track in A NUDE & this song features Yamapi's junior , Kis-My-Ft2's Fujigaya Taisuke .
I think it's great for both Yamapi & Fujigaya to team up together in NEXTACTION although I personally feel this song is something Kis-My-Ft2 might probably sing themselves as NEXTACTION is hard edge Rock driven .
That said , I give Yamapi credit for tacking a music genre that he usually doesn't do & Fujigaya's rapping skills are worth commending for in NEXTACTION .
PAri-PArA is track #9 . Song wise , it was written & composed by The MONSTERS in which Yamapi teamed up with SMAP's Katori Shingo .
This song is the shortest track in A NUDE & also the weirdest no. in the album as it's basically Yamapi saying/singing the same thing over & over again from start til finish , in different tone/settings . It's an interesting music style but it's not something I will go crazy over .
MAGIC follows after PAri-PArA & it's a fun upbeat song with it being catchy which leaves a good impression on me .
Likewise , the same thing goes for the next song Stand Alone which's actually 1 of my fave tracks in A NUDE as MIYAVI wrote & composed it .
In fact , when I 1st saw the album credits , the writing/composing credits for Stand Alone was the 1 that caught my attention & the ending results speak volumes . Once again Stand Alone is not a typical music style Yamapi undertakes but he managed to deliver in this aspect .
Shinkirou is the 2nd last song in A NUDE (provided if you purchase the CD + DVD edition of the album) . After a lot of upbeat no.s , it's great to slow things down significantly with Shinkirou .
I think Shinkirou is a very under-stated song & it's actually much more memorable than Ano Niji no Mukou Made which I thought that song was a bit on the boring side .
Only available in the CD regular + CD limited editions of A NUDE is a bonus track titled Natsu no Orion .
This song was cowritten by Yamapi with Kenn Kato & the melody for Natsu no Orion was composed by Yamapi himself .
Another stand out track , it's a nice soothing no. & considering it has personal input/contribution from Yamapi , Natsu no Orion is really a gem & it flows really well after Shinkirou too .
Yamashita Tomohisa , also known affectionately as Yamapi has most certain come a long way since the days when he was still the leader of NEWS . Now in solo mode , Yamapi has been more adventurous if not more daring in his solo career & his latest album release A NUDE is evident .
To me , I enjoyed Ero a lot but I feel A NUDE is much more musically versatile & more well put together , in terms of music & visual aspects . While Ero was an album I like , it suffered from a virtual aspect in which that was poorly executed .
But for A NUDE , everything's more well put together & the number of talented if not critically acclaimed musicians/artistes that worked on A NUDE speaks volume just how top notch production's .
As such , I guess that's why I enjoyed A NUDE tremendously & ever since Yamapi left NEWS for good to focus on his solo career , his solo material has become less mainstream but on the upside , he became much more braver to tackle/try new things he never explored before previously .
A NUDE is definitely an album highly recommended in checking out & hear what this group of musicians/artistes (Kubota Toshinobu , R&B artist AI , m-flo's ☆Taku Takahashi , MIYAVI , Kis-My-Ft2's Fujigaya Taisuke & etc) bring to the table by lending Yamapi a hand with their various versatile sounding expertise .