CD Review :: ayumi hamasaki - again EP

CD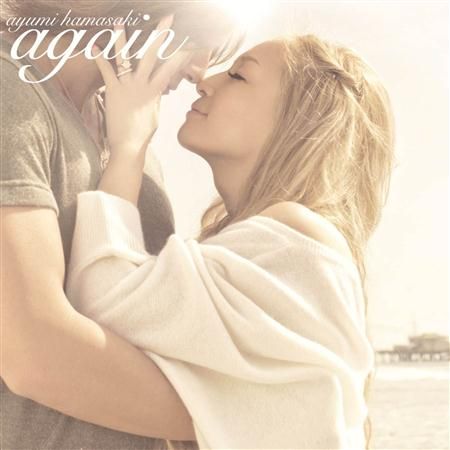 CD + DVD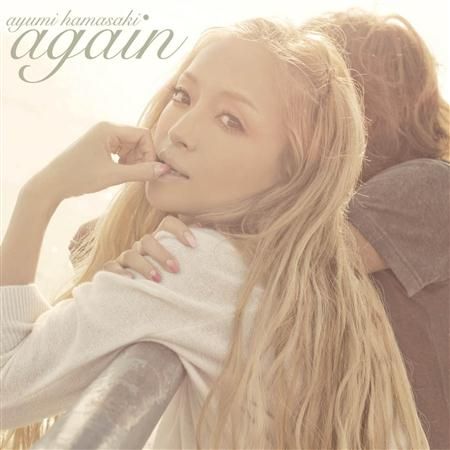 1) Wake me up
2) Sweet scar
3) snowy kiss
4) Ivy
5) Missing (Orchestra version)
6) Melody (Acoustic Piano version)
7) Wake me up (Remo-con rmx)
8) snowy kiss (Shohei Matsumoto remix)
9) Wake me up (Original mix -Instrumental-)
10) Sweet scar (Original mix -Instrumental-)
11) snowy kiss (Original mix -Instrumental-)
12) Ivy (Original mix -Instrumental-)

again EP is ayumi hamasaki's 4th mini album & it was released on 8th Dec .
No singles are included just like last year's mini album FIVE & last month's LOVE .
Celebrating 5 months leading up to ayumi's 15th anniversary , 5 months worth of releases have been planned .
Every month on the 8th day of the month until the 15th anniversary since the release of ayumi's debut single poker face on 8th April 1998 , something new will be released on 11/8 , 12/8 , 1/8 , 2/8 & 3/8 .
In again , there're a total of 4 new tracks & 4 remixes . Out of the 4 new songs , only the 1st 3 songs in the tracklist receive music videos .
Wake me up is the 1st new song & it has been selected to used in the ads of Sumeragi Jun sports Ever Life .
Described as a rock track , Wake me up most certainly fits the title of the song , with it being very rockish but yet it has plenty of sass attached to it which packs quite a few punches .
Sweet scar is the 2nd new track & for this song , it's composed by acclaimed composer/producer DAI .
Described as a sad yet uplifting track , Sweet scar is actually the 1st track I heard from again & the two words used to describe the song couldn't have been more fitting .
Let alone DAI is a longtime composer of ayumi's tracks so this's definitely something which will not go wrong in any single way .
The next 2 songs are composed by Tetsuya Komuro who composed the majority tracks in ayumi's 12th album Love songs .
snowy kiss has been described as a song that's sung with a 'big voice' & clocking in at over 6 mins long , it's 1 of ayumi's longest sounding tracks in quite a long time .
When I 1st found out how long snowy kiss was , I was a bit daunted by it but I feel that it's something unique although I've heard remarks that snowy kiss sounded like a very long combination of both sending mail & Mirrorcle World since all 3 tracks tend to sound quite the same .
Ivy is the last new track in again & this's the only song that did not get a music video .
Described as a medium ballad that will speak to listeners , Ivy is hauntingly beautiful if not emotional . Frankly , I feel that it's a pity that Ivy did not get a music video as I feel that it really deserves so but then again , kudos to Tetsuya Komuro for composing both snowy kiss & Ivy in which he hasn't lost his magic touch in composing & both tracks that he has composed in again is evident .
There're a total of 4 remixes in again & I will summarise each of the remix as follows :
Missing (Orchestra version) - The original take of Missing that was found in track #2 in LOVE EP was already very good but the Orchestra version just makes things a lot more better . No further complaints about this remix as by right I have a weakness of Orchestra remixes of songs .
Melody (Acoustic Piano version) - I honestly don't really like the original take of Melody that was found in track #3 in LOVE EP that much in the beginning but for this Acoustic Piano take of things , I thought it's quite nice & soothing sounding . In addition , ayumi sounded a lot more calmer in Melody (Acoustic Piano version) too .
Wake me up (Remo-con rmx) - Wake me up is already a class of its own but the Remo-con rmx basically kicked things up a notch or 2 . Out of the 4 remixes in again , I think this probably has to be my fave as Wake me up (Remo-con rmx) has a sleek futuristic club sound attached to it which I like .
snowy kiss (Shohei Matsumoto remix) - snowy kiss is already very lengthy by right which goes for no exception for the Shohei Matsumoto remix . Despite the time duration , I actually kind of enjoy snowy kiss (Shohei Matsumoto remix with both this & Wake me up (Remo-con rmx) serve as really good club tunes .
To celebrate her 15th anniversary in the J-pop world , ayumi hamasaki is putting out 5 releases over 5 consecutive months ! again is the plan's 2nd release which includes 4 brand new songs & 4 remix songs from the J-pop diva .
For the campaign's 3rd release , A CLASSICAL will be released next month on 8th Jan 2013 which composer Yamashita Kosuke has taken 10 songs chosen by ayumi's fan club & gave the songs brand new full orchestra arrangements .