CD Review :: DAIGO☆STARDUST - HELLO CRAZY GENTLEMAN

CD Only Regular Edition Cover :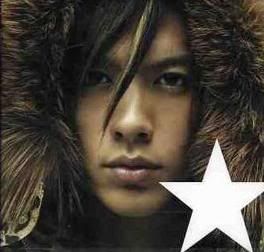 CD Only Limited Edition Covers :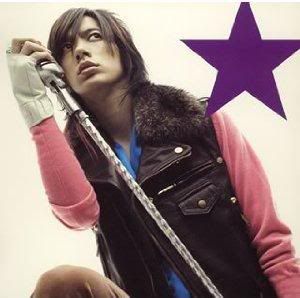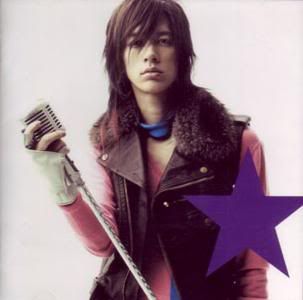 Tracklist :

1) HELLO CRAZY GENTLEMAN
2) STAND UP !
3) SUPER JOY
4) Unravel
5) Daisy
6) SUMMER ROSE
7) Eternity Summer
8) SCAPEGOAT
9) Ray ~Yume no Kanata e (Beyond Dream)~
10) ROCK THE PLANET
11) GOOD BYE FOXY LADY
12) Holy Holy (Limited Edition Track)


HELLO CRAZY GENTLEMAN is DAIGO☆STARDUST 2nd/last album . It was released 5 years ago on 23rd Nov .
The album's debut position was #258 & charted for a week & you can find DAIGO's last 4 singles in his last solo album offering .
Similarly for The space toy & in BREAKERZ now , all songs in HELLO CRAZY GENTLEMAN were written & composed by DAIGO himself & that goes for producing too .
Before I go onto the actual review of the album , some interesting facts to put across in the sense that some of the guitar pieces found in some of the songs on the album were played by the current guitarist of BREAKERZ ie. AKIHIDE who's credited as Akihide Saitou in the CD sleeves .
Also abingdon boys school's Toshiyuki Kishi had a hand in playing some of the keyboards pieces in some songs & he even arranged a song too which's really neat .
Just like The space toy , the 1st song to kick things off shares the same title as DAIGO's 2nd album HELLO CRAZY GENTLEMAN .
I prefer HELLO CRAZY GENTLEMAN a lot more than The space toy simply because of the fact that it's more well put together . It doesn't sound something odd/abnormal & also the music structure & lyrics are better in line/synth as well .
Also , cool usage of synth in HELLO CRAZY GENTLEMAN too .
Diving straight after track #1 , it's STAND UP ! which's a really great piece of catchy rock song .
It's more drum beats driven & this's 1 song I immediately sat up & take notice straightaway as it's just really good & I have no complaints about this as it's some serious top notch stuff .
SUPER JOY is DAIGO's 6th single . It's also the final single that he released before retiring his DAIGO☆STARDUST solo alter ego .
It's a pity that just like DAIGO☆STARDUST's other releases , SUPER JOY pretty much tanked on Oricon because this's a really kick ass song & I actually find it really fun to sing alongside with .
Unravel is the 3rd album track & this's also another no. that I really dig . I just like the whole feeling that Unravel gave out as it's 1 of those type of rock songs that makes you feel good about yourself after giving it a listen .
The next 2 songs are 2 A-sides of DAIGO's 4th single Daisy / SUMMER ROSE . It's also the only double A-side that he released in his solo career too .
The 1st A-side is the only single ballad that was released . I love Daisy simply because it's mainly acoustic guitar driven & it's such a simple heartfelt song too & no surprises I was drawn into the song when I 1st gave it a listen .
SUMMER ROSE's the 2nd A-side . Despite being an A-side , this did not get a music video .
Wow , I had deja vu vibes of BREAKERZ's SUMMER PARTY when I 1st listened to SUMMER ROSE . I don't know if it's a concidence seeing that both songs were written/composed by DAIGO .
Then again I have no complaints since SUMMER PARTY was the song that started it all for me BREAKERZ wise but in this context , SUMMER ROSE is something that's bursting full of energy & it contrasts Daisy very well & nicely too .
Eternity Summer is the 1st album ballad & despite the title , it's actually somewhat winter inspired which's really cool which shows that you shouldn't judge a song based on its title alone .
But this's really beautiful . I can't help but feel captivated by Eternity Summer & I somehow find myself listening to it quite often even though Christmas wouldn't be around the corner anytime soon .
I also like the subtle electric guitar riffs & keyboards synths attached to Eternity Summer which makes things even more fantastic .
SCAPEGOAT is DAIGO's 5th single & this's probably the only single that has a much harder rock sound attached to it other than his debut single MARIA .
DAIGO's vocals is somewhat distorted in here which I think it's done on purpose but I love the beats & etc for SCAPEGOAT & it's a pity that this's his worst charting single as I think the single deserves so much more .
Ray ~Yume no Kanata e (Beyond Dream)~ is track #9 & it's the longest track in HELLO CRAZY GENTLEMAN , clocking in at 6:20 mins .
It's the 2nd album ballad after Eternity Summer . I thought I might get bored with Ray ~Yume no Kanata e~ as it's really long but surprisingly , I was being kept entertained by the song from the start to the end .
Ray ~Yume no Kanata e~ is quite emotional driven to a certain extent & there's a certain charm that it posessed which makes it a winner in its own right . I thought the melody might overdrown things & DAIGO's vocals but thankfully that didn't occured .
ROCK THE PLANET is DAIGO's 3rd single & the final single you can find in the album .
This's quite an unusual song because unlike DAIGO's other singles , ROCK THE PLANET's the only one that has a futuristic sleek sound attached to it while retaining its signature rock flair that DAIGO's known for .
Stil this's some neat stuff .
GOOD BYE FOXY LADY is track #11 & I find this to be the only weak link in the album .
It frankly took me quite a while to remember how GOOD BYE FOXY LADY because it wasn't as memorable as what I was hoping for & I find DAIGO's vocals to be a bit more grating than usual .
Only found in the limited edition of the album , it's Holy Holy & no surprises , it's a Christmas song .
Just like the other winter inspired like no.s that DAIGO did in BREAKERZ , Holy Holy is in the same music vein as Winter Bell which I absolutely adore .
Holy Holy's music structure is very simple & DAIGO basically let his vocals do the work in here which wraps up HELLO CRAZY GENTLEMAN very nicely .
Other than GOOD BYE FOXY LADY which's the only weak link , I find HELLO CRAZY GENTLEMAN to be a really solid album offering & it's not surprising that I prefer HELLO CRAZY GENTLEMAN a lot more than DAIGO's debut album The space toy .
You can tell that HELLO CRAZY GENTLEMAN's a lot more polished , mature & sleek & when you have AKIHIDE & abingdon boys school's Toshiyuki onboard to help DAIGO , only good things are well expected of & I'm glad that DAIGO didn't suffered the dreaded 2nd album music curse in this aspect .
I'm not sure if it's a good or bad thing that DAIGO retired his DAIGO☆STARDUST solo alter ego seeing that I consider both DAIGO☆STARDUST & BREAKERZ to be 2 separate entities even though both of their material are still rock at the end of the day .
But I suppose if he ever consider to go back being solo , I would welcome it as this's 1 guy that I really respect seeing that it's a rarity to find someone who does everything from writing to composing to producing his own material in a rather commericalised & manufactured music industry .