CD Reviews :: ayumi hamasaki - Duty & MY STORY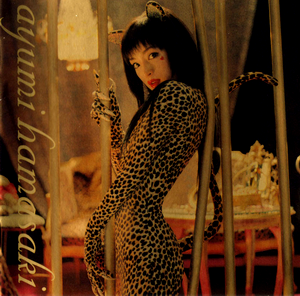 Tracklist :

1) starting over
2) Duty
3) vogue
4) End of the World
5) SCAR
6) Far away
7) SURREAL
8) AUDIENCE
9) SEASONS
10) teddy bear
11) Key ~eternal tie ver.~
12) girlish
With a hot cover like that , it's any wonder why Duty which was Ayumi Hamasaki's 3rd album , was the best selling album in her career to date with over sales of 2,904,420 in Japan alone .
However as compared to her other albums that I listened such as Secret , My Story , (miss)understood , I realised that this's a bit weaker in terms of the songs that I listened in Duty , some of them don't register in my head that much in that they didn't made a lasting impact on me but they do after I listen to them a few more times .
Still , it's not a bad album on whole . I love tracks such as SCAR , SURREAL , SEASONS (her best lyrical work to date) , the gorgeous teddy bear , key ~eternal tie ver.~ & she closed the album with a really good song to me which's girlish .
Duty & Vogue are nice as well but I was expecting better things from this album considering that it's her best selling album to date . A bit disappointed on whole but it's still a good listen from Ayumi .


-------------------+++-------------------
MY STORY ::


CD Only Cover :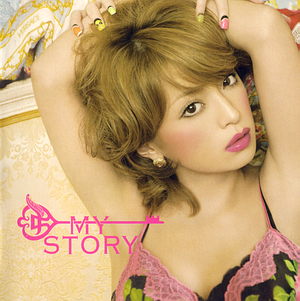 4 Alternate CD + DVD Covers :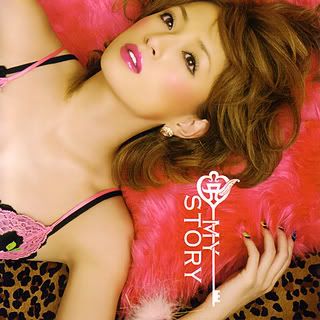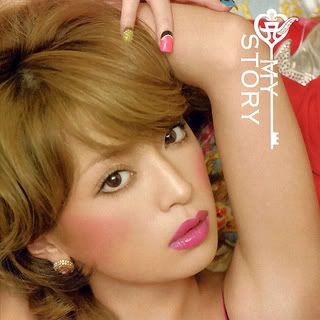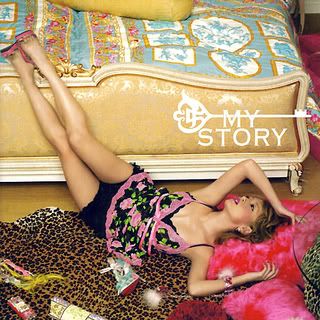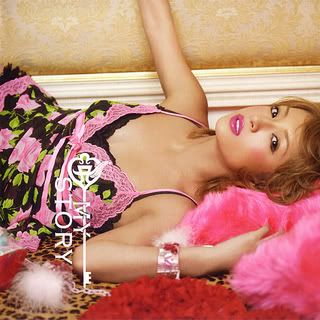 Tracklist :

1) Catcher in the Light
2) About You
3) GAME
4) my name's WOMEN
5) WONDERLAND
6) Liar
7) HOPE or PAIN
8) HAPPY ENDING
9) Moments
10) walking proud
11) CAROLS
12) Kaleidoscope
13) INSPIRE
14) HONEY
15) Replace
16) winding road
17) Humming 7/4
The very 1st album that I listened from Ayumi Hamasaki in whole , is this album . Her 6th studio album MY STORY in which to me it's fanastic & every track on there is a winner .
For me , I think her best album's a cross between her latest 8th album Secret & this . In My Story , she incorporated a much harder rock sound to her usual material which I love for all 17 tracks on there . She also composed the melodies/tunes for 3 tracks which's the interlude WONDERLAND , winding road & humming 7/4 under her pen name CREA .
The tracks I absolutely adore on this record are About You , GAME , My Name's WOMEN , Liar , HOPE OR PAIN , HAPPY ENDING . Her ballads in the form of Moments & CAROLS are gorgeous as well .
The interludes are great as well . Love WONDERLAND , Kaleidoscope & the 1st track which's Catcher In The Light . Don't like HONEY a bit cos in that song , her voice borderlines on mickey mouse a bit but you gotta admit it's catchy . INSPIRE's cool . The music of INSPIRE sounds a bit like a bollywood tune if you ask me .
& she closed things off with 1 of my fave upbeat rocking tracks from her , something called Humming 7/4 & she also composed the melody of it too .
If you really want to listen to an Ayumi album , I strongly recommend either MY STORY or Secret . No wait , in fact both . I will review (miss)understood in days to come cos I haven't give a full listen or 2 for that .