Saturday, March 31, 2007
OLIVIA - Stars shining out

CD Only Cover :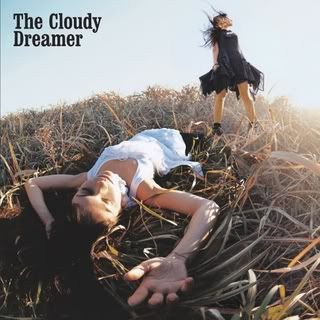 CD + DVD Cover :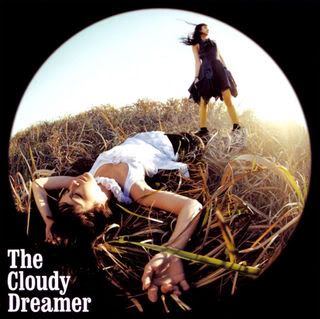 1 of my current fave artistes at the moment , it's Japanese singer/songwriter Olivia Lufkin or better known as OLIVIA or OLIVIA inspi' REIRA (TRAPNEST) in which this's a song taken from her latest 5th mini album The Cloudy Dreamer .
For fans of the hit manga turned movie NANA, you will definitely find her voice & probably name very familiar for which she serves as the song vocal-cast of REIRA of TRAPNEST hence the whole OLIVIA inspi' REIRA (TRAPNEST) & just like fellow Japanese singer Utada Hikaru , OLIVIA's bilingual in both English & Japanese with English being her 1st language .
Somemore it does help that she was born to an American father & Japanese mother which explains her good looks .
I love the stuff she did for NANA despite me not watching both the 1st movie & the sequel but I have to admit the songs that she contributed such as Wish , a little pain & Starless Night are fanastic . In The Cloudy Dreamer , you can find an English version of Wish which sounded a bit weird initally but it's still good to hear an English redition & also a little pain while the rest of the tracks on her mini album consists of non NANA material .
Anyway Stars shining out's Track No.2 on The Cloudy Dreamer & it's a nice number , doesn't stray too much from the sound/music that she did for the NANA tracks . I hope a video will be released & will accompany other tracks on the album which I find everything great & just like her most recent released 3rd album OLIVIA inspi' REIRA (TRAPNEST) which contain the some former singles from the movie/s , both albums contain songs that're sung in Japanese & English with some songs containing a mixture of both languages.
It doesn't hurt to release Who's gonna stop it & Dream Catcher as singles if you ask me .
Thursday, March 22, 2007
CD Review :: Jamie Michael - People Watching
Tracklist :

1) Love Hotel
2) Walk Apart
3) Same Folk
4) Generations
5) Bonnie And Clyde
6) Paddington Days
7) Calendar Girls
8) Whenever
9) Right Or Wrong
10) People Watching
11) Stupid Love Song
12) Untitled
Couldn't find a big & clearer pic to use of local artiste Jamie Michael's debut album People Watching so I decided to improvise with this which's the same one as it's being used on the album cover .
Born in UK but now based in S'pore , Jamie Michael's music's simply amazing & depending on how you classify his music , you can say that his music is a lush fusion mix of pop/acoustic/folk as being stated in his official MySpace .
& only most recently this talented singer/songwriter has released his debut album People Watching containing 12 fanastic tracks . His voice ? I can probably say he sounds like the Maroon 5's Adam Levine but even better . Yeah his voice's that distinct & good !
Jamie presents12 collections of ditties & you can't deny the fact that they're very catchy . The melodies blend really well with his smooth voice & in some tracks you might find yourself humming along which I did .
I received a copy of his album last Fri in the mail & Jamie was kind enough to send me a copy & boy am I glad he has decided to release a full length album despite the fact that no record label backs him up with a distribution deal or what-so-ever . All I can say that it's their loss , not Jamie for sure .
& the superman of the local music scene Leonard Soosay make this all possible since he's the one who helped to produce Jamie's debut . What can I say , Leonard rules !
Anyway back to the music . Before I laid my hands on this record , I already heard 4 tracks outta 12 namely Love Hotel , Bonnie & Clyde , Whenever & People Watching which I find each of them outstanding in their own right .
Catchy tracks are aplenty such as Same Folk , Paddington Days , Stupid Love Song & Right Or Wrong . I don't know about you but I like the lyrics of Stupid Love Song . It's not cheesy but yet there's some truth & meaning to it . Listen to it & you know where I'm coming from .
Jamie slows down on Generations which allows him to show his showmanship , vocals & lyrics wise . I like the lyrics it's so meaningful & incidentally 1 of the fewer slow numbers on his debut . Calendar Girl's pretty cheeky while the last track basically called Untitled closes the album in a very nice manner . But I suppose if Jamie were to change the title track of track no12 , he might probably change it to something not acceptable that cannot be printed out at the back of the CD which can be found in the lyrics to Untitled !
& oh in a bit case of f.y.i , the drummer of Electrico , William Lim Jr plays the keyboards on about 5 tracks on Jamie's debut . Yes I know , I was surprised when I saw William's name in the album sleeve . I know before that Will knows how to play drums , bass , guitar but keyboards ?! Wow that's impressive , who would have thought eh ?
Well what can I say ? It's a joy to listen to Jamie's music & I had listened to the whole album when I worked out in the gym & I just did that yesterday . It's chilled out music but it wouldn't bore you to the extent that you would throw it 1 side & use his CD as a coaster but there's just something about his voice & melodies that draws onto me immediately ! & I have been listening to People Watching non stop since last Fri so it hasn't left my CD stereo just as yet !
Log onto http://www.myspace.com/jamiemichaeluk to sample the tunes & if you like what you hear , drop Jamie a line since I doubt People Watching will be available in record stores . I could be wrong but just give Jamie's music a shot & you will be surprised that such fanastic & great material does exists in a tiny little island called Singapore .
Simply put , go & grab a copy of Jamie Michael to support him & basically the local music scene . You'll be proud that you do that !
Sunday, March 18, 2007
The Email Interview : Bassist Desmond Goh
The Sunday Times
March 18th 2007

The Email Interview : Bassist Desmond Goh
Who says I'm a groupie magnet?
By Serene Goh

LOCAL rockers Electrico have been in the limelight since their hit I Want You shot to No.1 in Singapore back in 2004.

The band , named 98.7FM's Local Act Of The Year in 2006 , consists of frontman David Tan , guitarist Daniel Sassoon , keyboardist Amanda Ling , drummer William Lim Jr & bassist Desmond Goh.

But the member with the biggest female following is 31 year old Goh.

Some say it's his ability to make love to the audience , others call him the band's eye candy & that at 161cm , he's just plain "cute".

Still others say it's because he "jumps a lot , & on time ".

Whatever it's , 1 fan pointed out it makes the girls want to actually be his bass.

This , despite it being generally known that he's dating the band's female eye candy , Amanda.

The band's currently touring Austin , Texas , as part of the annual American music festival South By Southwest (SXSW) , armed with material from its albums So Much More Inside & Hip City.

Being selected to perform , says Goh , has the band "pretty stoked" . They were selected from thousands of bands from all over the world.

The festival's audience includes label representatives , executives & agents – all on the hunt for the next big band.

If all goes as planned , the band might be storming international charts – bassist & all.

Who's the bigger groupie magnet ? You or Amanda Ling ?

Of course , Amanda attracts more fans , both guys & girls ! Notes on napkins , messages on websites , direct confessions of love . I get only kisses.

Who's prettier ?

That goes without saying , I'm prettier with eyeliner.

Fall Out Boy's Pete Wentz is always at the front of all the band's pictures because he's ridiculously good looking . What's your appeal ?

My big spectacles definitely pull the crowd, I think. I look like a geek with a big instrument , with a hidden agenda – kind of mysterious maybe ? Wait til I put on the eyeliner , Pete Wentz can cry.

Sex , drugs & rock 'n' roll – must they really all go hand in hand ?

I don't do drugs & won't promote it , the other 2 work out good for me.

When it comes to female attention , is there such a thing as too much of a good thing ?

When attention becomes obsession , we have to really draw a line . My open embrace doesn't mean you can sleep outside my house with fried beehoon & our CD.

What's the sexiest underwear that's ever been thrown at you ?

Big undies with the words "Be my grandson , honey" sprawled over it!

Have any groupies ever got close enough to make a cast of your , uh , instrument?

I definitely had a lot of close encounters with them. I was pumped with adrenaline & felt nothing at most times. So I wouldn't know what things have happened to any of my possessions.

Your day job as a graphic artist – what does it mean to a rock star?

It means lots of responsibilities , lots of stress & lots of fun! We will be taking a break after our US stint , so all those will cease for a moment , I think.

Cuddly , cute or lovable – what kind of woman would you want to take home to mother?

A lovable woman will be the jam!

You're lauded for your stage antics – that's including your constant jumping. Who're your onstage influences?

I'm very amazed by Flea from Red Hot Chili Peppers . At his age (44) , he's still jumping & humping like a crazy gypsy. His funk rock style with no holds barred attitude is the groove!

Can you learn to be a rock god or must you be born with "it" ?

You can learn to be from any Jack Black movie , heh!

Rockers & supermodels – they just go together. There's U2's Adam Clayton with Naomi Campbell , Flea with Frankie Rayder. Why ?

Maybe most rockers are bad boys & hot girls like bad boys . Also , most rockers have big instruments … if you know what I mean.

What's your ultimate rock star fantasy?

To be able to play in every major city in the world with a private jet & tour bus at our disposal. Entourage to include Thai masseuse.

Bass abuse's not new to you & if there were a law against it , you would be arrested for assault & battery . How much $ have you spent on bass repairs?

It may seem like I've abused my bass a lot , but this bass of mine's quite hardy & I have sent it for repairs only twice – once , after a gig at the S'pore Science Centre where I fell flat on my face after a failed jump onto a higher platform , my bass landed 1st.

The other time was during the Good Viberations Festival in February , when I lost my senses & smashed it onstage – it ended up with a warped neck.

Total damage's less than $200.

How many times have you a) dived off a stage , b) thrown your bass off a stage , c) not known what happened to your bass after a show?

I've staged dived fewer than 10 times in my life . Once , I dived into a group of young teenagers girls who could not support my weight.

Sometimes , I like to jump off the stage or go closer to fans & let them play my bass.

When I do that , some over zealous fans grope my butt – not my idea of "keeping in touch" with fans.

You have an identical twin brother who also plays bass. Fess up : Have you ever used him as a groupie decoy?

Well if I ever use him as decoy , I think he will enjoy it too! In fact , he has been a decoy unknowingly most of the time because lots of people approach him thinking he's me . He just laps it up!

1st local , then regional , now international – is world domination insight after SXSW?

We definitely carry some hopes of getting a distribution deal or better – a record deal!

But the main thing's still to showcase our music , which's what we do best , to the other side of the world , & playing a good live gig.

Also , to experience the music culture & network with other bands in the US . It can be very enriching!

S'pore rock fans Vs those everywhere else – who's better?

Fans from other countries seem to be more rowdy & passionate.

S'pore has its own fair share of passionate fans & we really enjoy seeing our own folks getting crazy with our music.

But there're also lots of reserved ones who like to enjoy at their own pace , no matter how hard we try to get everybody to go crazy!

Other than attracting groupies , what's your mission?

To show many sceptics out there that music made by local artists can be as good as international ones.

You & Adam Clayton in a Celebrity Death Match – who would win?

He will win. I will die from his static energy.



Saturday, March 17, 2007
CD Reviews :: ayumi hamasaki - A BEST 2 -BLACK- & A BEST 2 -WHITE-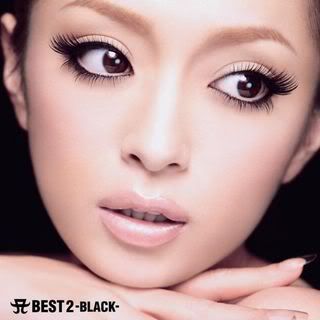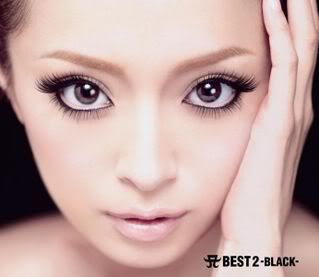 Tracklist :

1) Dearest
2) CAROLS
3) No way to say
4) HANABI (Fireworks)
5) walking proud
6) Free & Easy
7) Endless sorrow
8) Because of You
9) About You
10) GAME
11) is this LOVE ?
12) HANABI ~episode II~ (Fireworks ~episode II~)
13) NEVER EVER
14) HEAVEN
15) part of Me
16) Memorial address
A BEST 2 -WHITE- ::
CD Cover (First Press) :
CD Cover (Second Press) :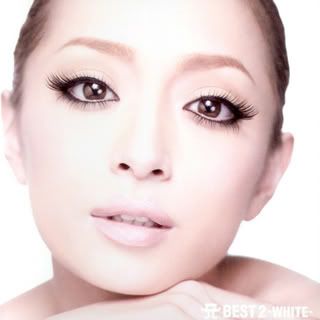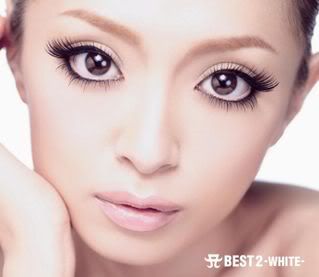 Tracklist :

1) evolution
2) Greatful days
3) independent
4) Humming 7/4
5) UNITE !
6) Real me
7) my name's WOMEN
8) ourselves
9) INSPIRE
10) STEP you
11) July 1st
12) fairyland
13) Voyage
14) Moments
15) A Song is born
A BEST 2 -BLACK- & -WHITE- is the 3rd installment Best of compilation released by Ayumi Hamasaki . Warner Music S'pore who distributes her albums in S'pore , only released the CD + 2 DVD set & covers respectively for both Black & White so needless to say , they didn't manufactured just the CDs alone .
You might be wondering what's the difference between the Black & the White compilations ? Simply put , A BEST 2 -BLACK- contains songs with "painful/heartbroken" lyrics while A BEST 2 -WHITE- contains "Light" songs with "bright/cheerful/upbeat" lyrics .
It has been almost 6 years since Ayumi's very 1st greatest hits compilation which was her best selling album to date A BEST which sold over 4 million copies in Japan alone & it's no wonder that fans have put that the double compilation A BEST 2 is 1 of the most anticipated albums from Ayumi which contains songs that she has released since her Evolution days ie. from her 4th album I am ... all the way to her 7th album (miss)understood so songs are absent on the tracklisting from her latest 8th album Secret .
& surprisingly White is currently selling better than Black in Japan which both debuted at No 1 & No 2 at the Oricon album chart when it was released on 28th Feb '07 & subsequently both swooped places around which eventually means that Black & White have/had gone to No 1 on the charts . I have no idea why but honestly I find the tracklisting of White a bit disappointing as compared to Black which I think the tracklisting's great.
It's probably due to the fact that I'm not that familiar with songs that she has released from her I am ... & RAINBOW CDs which explains why . I'm more familiar with songs from her Memorial address EP & subsequent releases MY STORY & (miss)understood.
If you ask me to choose between White & Black , I definitely would say Black simply because I adore the tracks found on there big time so I guess if I'm having a depressing/emo period , I just plug that in & naturally I wasn't surprised when Dearest kicked start things as it's 1 of my fave Ayumi songs .
Another thing about Black's that there's a new track found on the CD which's the last track called part of Me . It's an excellent song & you should see the video , it's AWESOME & I think it's 1 of the best Ayumi videos I have seen recently .
If I have another grouse to pick on , it's that how come Moments & Voyage are doing in White ? I thought both are quite emo so I was surprised to find them in White instead in Black . Also surprisingly , songs that she had released such as alterna , Bold & Delicious , Pride & forgiveness are sorely missing & seems to me that tracks from her (miss)understood album only make up a minority in both the tracklistings of Black & White .
& there were a few tracks in both Black & White that didn't sit well with me such as NEVER EVER , Free & Easy , A song is born . The video for Free & Easy's depressing as well so I didn't include these 3 tracks inside my mp3 .
In conclusion , if you want to savour the tracks that Ayumi has released so far in her career , do yourself a flavor , just go & get the 2 A Best 2 compilations & also her debut greatest hits A BEST as it contains all of the fans's favourites on there with 3 tracks boosted with new vocal mix in the form of A Song for XX , Trust & Depend on you .

Thursday, March 01, 2007
TODAY
1.3.07 , Thurs
Electrico To Unplug by Amelynn Liong
Band to take hiatus to recharge , last show at NUS tomorrow
IN NEED of a recharge , S'pore rockers Electrico have announced that they'll be hanging up their instruments indefinitely.
The band - comprising lead vocalist David Tan , guitarist Daniel Sassoon , bassist Desmond Goh , dummer William Lim Jr & keyboardist Amanda Ling - will perform their "last" concert tomorrow at the University Cultural Centre as part of the month long NUS Arts Festival.
"I think we've done whatever a S'pore band can do in terms of album releases & public performances," Sassoon told TODAY over the phone. "There's no point in going back to do another round of small gigs.We want to take a break to re-evaluate what we've done so far."
After 2 successful albums - 2004's So Much More Inside & last year's Hip City - & shows in S'pore , Thailand & Austraila , the band needs time to get the creative juices flowing again.
"Everyone grows stale after a while , " said Sassoon , a legal counsel. "So , this's the time to get our lives back on track & work on new material.The idea (for the 3rd album) is to take everything we've learned so far & throw it out the window.We want to shock & surprise when we return."
But as the band bids farewell to fans at home , they hope to win the hearts of new ones with a performance at this month's South by Southwest music festival in Texas.
Together with fellow homegrown indie rockers The Great Spy Experiment , Electrico's 1 of the 400 international acts that were handpicked to appear at the event.
"It's going to be an inspiring experience playing among other international acts , " said Sassoon . " & from a business point of view , we hope to meet some gig booking agents & album distributors."
They may be taking a hiatus but the passion for their music remains , as Sassoon asid fans will find out when Electrico returns to the scene.
"Expect the unexpected because it's either that or nothing at all ," he said.
http://www.myspace.com/electricomusic