CD Review :: GLAY - GLAY

Cover For Both CD & CD + DVD's Editions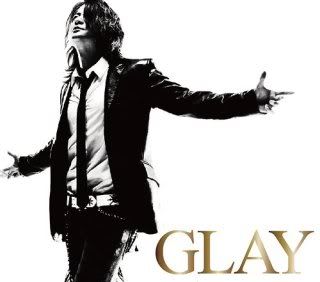 1) Shikina
2) Yogorenaki (Innocent) SEASON
3) WASTED TIME
4) Haruka (Far) ...
5) Apologize
6) Tsuki no Yoru ni (The Night Of The Month)
7) Kaze no Hitori (Alone In The Wind)
8) Precious
9) Satellite of love
10) Chelsea


GLAY is GLAY's self titled 10th album . It was released on 13th Oct .
The last album release of the group was 2007's LOVE IS BEAUTIFUL but this album is their 1st release under their record label loversoul music & associates which was established this year .
GLAY contains 1 physical single release & also a digital single prior to the release of the album .
Shikina is the 1st song on the album & what a light hearted no. it's . It's a very simple mid tempo tune that's very acoustic guitar & piano driven .
Lead singer TERU basically let his vocals do most of the work Shikina which's nice I have to say .
Yogorenaki (Innocent) SEASON follows after Shikina . It's still somewhat mid tempo driven but you can hear some pretty good electric guitar riffs & also drum beats being mixed together in this song .
WASTED TIME is #3 & the melody is like a continuation from Yogorenaki SEASON in that both songs I feel tend to sound a bit similiar .
I thought I might have trouble telling apart Yogorenaki SEASON & WASTED TIME but thankfully nothing of this sort happened .
Haruka (Far) ... is such a nice piano driven ballad , it's hard not to be captivated by it on 1st listen . Sometimes simplicity works at its best & it's evident for Haruka ... .
GLAY only incorporated subtle electric guitar riffs (not that much) in Haruka ... in order to let the song stand out as it already did so .
Apologize is GLAY's 3rd digital single & I remembered reviewing about this song a while back ago on my blog .
I was no doubt happy to see Apologize in the tracklist as I do feel that it's a really good song that I'm not bored with even up to now .
Tsuki no Yoru ni (The Night Of The Month) is really interesting in the sense that the melody has a very distinct catchy Harmonica & bagpipes sound , which sound like something from a French soundtrack .
I haven't heard of many rock songs that has this same type of touch attached to a tune so no doubt I was drawn into the uniqueness of Tsuki no Yoru ni on 1st listen & I find it really cool .
Just like Tsuki no Yoru ni , Kaze no Hitori (Alone In The Wind) is another unique song found in GLAY in that it has Spanish influences attached to the melody while being mixed together with the group's signature rock sounds .
I feel that Kaze no Hitori reminded me a bit of Aka to Kuro no (Red And Black) MATADORA slightly , especially since both songs have that very distinct Spanish flavour .
It's not a bad thing since Aka to Kuro no MATADORA was the very 1st GLAY I heard so for me , it brings quite a lot of good memories during the time when I 1st came across GLAY's music .
Precious is GLAY's 42nd single & it's the only physical single releaes available in the album .
Even up to now , Precious is still a touching if not emotional driven piano ballad . It's differnt from Haruka ... in the sense that Precious is much more longer & also you can hear subtle trumpet sounds at the backdrop too .
Satellite of love is the 2nd last no. & for this , it was used as the theme song of the anime movie Je t'aime (I Love You in French) which was directed by Oshii Mamoru & produced by Production I.G .
I frankly don't find anything exciting about Satellite of love in that I find it a bit boring if not unmemorable but I do admit that when the song was transformed from a ballad to having a harder rock sound , that made me sit up & take notice of things .
Chelsea is the final song to close off the album & what a fun rocking song it's ! I love it that GLAY save the best for last with this old school no. .
The introduction is a bit strange with some ad libbing but after you get that out of the way , Chelsea is basically at the end of the day really rocking & very catchy .
GLAY is the 1st album I listened to of this JRock veteran & I have to say I really enjoy what they have to offer .
I was a bit disappointed at 1st when I found out that they only included 10 songs in the tracklist but after giving the songs a listen , I suppose they believe in the saying quality over quantity .
There're some experimentation going on which I like , especially for Tsuki no Yoru ni & Kaze no Hitori which were fantastic as I respect musicians who dare to venture out of their music comfort zone .
The only drawback I feel for the album is that in general , GLAY is quite mellow based which's evident for some of the songs . I wasn't able to find another song that the same kick as I am xxx which's a pity as I was hoping to experience in listening to some of their harder rock stuff .
Then again with that said , the guys are season veterans in their craft . With GLAY being in the business for 16 years & still going on strong , you have to give props to them for keeping up with the Jones .