CD Review :: ayumi hamasaki - Secret


CD Only Cover :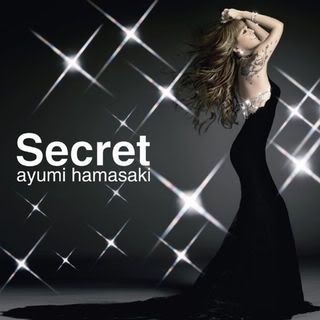 CD + DVD Cover :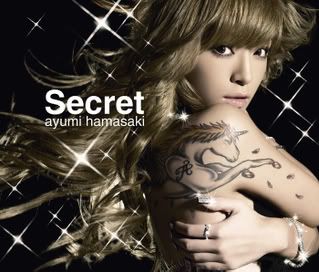 Tracklist :

1) Not yet
2) until that Day ...
3) Startin'
4) 1 LOVE
5) It was
6) LABYRINTH
7) JEWEL
8) momentum
9) taskinst
10) Born To Be ...
11) Beautiful Fighters
12) BLUE BIRD
13) kiss o' kill
14) Secret
Secret's the 8th full length album released by Ayumi Hamasaki .
Originally slated to be a 7 track mini-album , Ayumi or better known as Ayu to her fans , decided to turn it into a full album with her working overtime in the studio in order to complete it on time .
& her efforts paid off when Secret became her 8th album to hit no1 in the Oricon chart & it's easy to see why due to her huge star power .
In each of her albums which she has been releasing a new album every year & a new single practically almost every month , she has been known to mix & try different genres of music & also she changed her image as fast as a blink of an eye .
My middle sister has her 6th album MY STORY in which I really like it cos all the tracks contains rock influences .
& this time for Secret , she mixed metal , techno , synth & lounge to create a slick , futuristic sound which sounds refreshing & great . In fact I enjoyed all 14 tracks on Secret .
Secret's is believed to be Ayumi's most successful album outside of Japan yet seeing that it has topped the charts in S'pore , Taiwan , Hong Kong , China .
It's not easy to see why Secret's so successful cos I mean the tracks are really good & the press pics that accompanied her latest album's very nice . Even the photos in the CD sleeve are fantastic & I think it's possibly 1 of her best look to date even though I really love the press pics of My Story as well . She made lingerie wear look oh so damn good it hurts !
I love tracks such as the oh so fab BLUE BIRD , brillant JEWEL , Startin' , the upbeat Born To Be... which was used for Nittele's coverage of the 2006 Winter Olympics, the touching momentum , 1 LOVE , It was , the title track Secret , kiss 'o kill . Surprisingly , the 3 interludes on Secret are nice too especially LABYRINTH .
Beautiful Fighters's cute but the melody can be a bit annoying when you listen to it a few more times but I like the music video that accompanied it . The concept's refreshing . Think of it as a mini Fast & The Furious concept .
The music video to JEWEL is now available for viewing on the net. Reportedly, the jewellery in the music video cost over 100 million yen, making JEWEL one of the most expensive videos ever made. I seen JEWEL & it's wow , I love the jewellery & everything that was used in it .
Aside from Beautiful Fighters & JEWEL , Ayu also released music videos of Startin' , Born To Be... , 1 LOVE , momentum , BLUE BIRD . I love the video of momentum , a bit disappointed with Born To Be... & BLUE BIRD though but ah well that's just me .
You can view all these music videos on youtube .
& you don't get any cookie cutter type of music from Ayumi as she writes all the lyrics to her songs . She might not have the most crystal clear voice around but she stands out from the pack cos of her deep poetic soulful lyrics .
Although I can't understand the words/lyrics that she's singing about , but at least I can feel the melodies/music of her music & J Pop in general too . Long live the Empress Of J Pop I say !
I can't wait to see what else she has up her sleeve , image & music wise .