CD Review :: SID - OUTSIDER

CD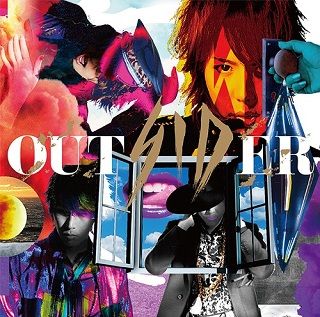 CD + DVD A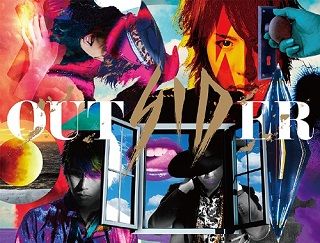 CD + DVD B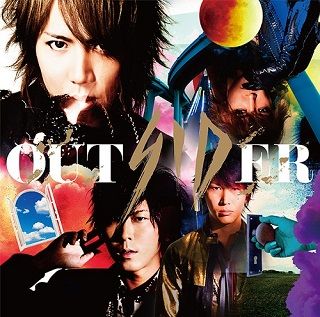 1) laser
2) CANDY
3) V.I.P
4) Akai Te
5) MUSIC
6) Summer Lover
7) Koi ni Ochite
8) Meiro
9) darling
10) hug
11) ANNIVERSARY
OUTSIDER is SID's 4th album & it was released on 12th March .
SID's last original album release was 2012's M&W . In their latest album offering , OUTSIDER includes 5 singles & 6 new album tracks with a total of 11 songs found in the tracklist .
All songs in the album were written by frontman/vocalist Mao .
The album kicked things off with the 1st album track which's laser . laser was composed by guitarist Shinji while the next album track CANDY was composed by drummer Yuya .
V.I.P is SID's 13th single . This was used as the opening theme no. for the 1st season of the anime series Magi .
The next 2 album tracks Akai Te & MUSIC were both composed by bassist Aki . Akai Te is a heartfelt emotional no. while MUSIC is a fast paced song .
From 2 new songs , the focus now has been shifted to 2 singles that were released prior to OUTSIDER .
Summer Lover is SID's 15th single . Last summer , SID embarked on an outdoor concert tour across Japan in celebrating their 10th anniversary . To get their fans in the mood for a summer concert , Summer Lover is a light upbeat rock number perfect to listen to under the summer sun !
On the other hand , Koi ni Ochite is SID's 14th single . Out of the singles included in OUTSIDER , I still like both Koi ni Ochite & Summer Lover a great deal as both songs are music styles that SID has never tried before but the music risk definitely paid off for them .
Meiro & darling are the last 2 album tracks found in OUTSIDER . Meiro is a chilled out mid tempo song that was composed by Yuya while darling is an aggressive song that was composed by Aki .
I noticed that between the members , I seem to prefer Aki's compositions as the album tracks he composed in OUTSIDER are great such as Akai Te & darling in which these 2 are my fave , new material wise .
hug is SID's 17th single & this was released prior to OUTSIDER while ANNIVERSARY is SID's 16th single .
ANNIVERSARY was selected to be used as the opening theme song for the 2nd season of Magi : The Labyrinth of Magic .
Mao commented that they were delighted to return for the 2nd season after contributing V.I.P for the 1st season for Magi : The Labyrinth of Magic . He added that he thinks that ANNIVERSARY worked out well because it reflects how the anime characters Aladdin & the others are embarking into a new world in Magi & it reflects the band's own feelings when they faced their 10th anniversary last year .
SID had a fruitful 2013 with a string of activities & releases in celebrating their 10th anniversary . They carry the momentum to this year with the release of the band's 4th major album OUTSIDER .